Hey y'all...I am undecided on which way to paint these re-chromed tank emblems and I am hoping to get a consensus. Bare chrome on a virtually bare metal rat rod doesn't look good. I want them to POP.
So, here's my ideas, for both the "Huffy" script and the "H" symbol.
- Black border OR black background and leave the letters chrome
- The "H" symbol could be all chrome as is, with a black border. Or, chrome background and black symbol. Or, a combo of black, red, or white with chrome or black background
Let me hear your thoughts and opinions. I likely can only paint once.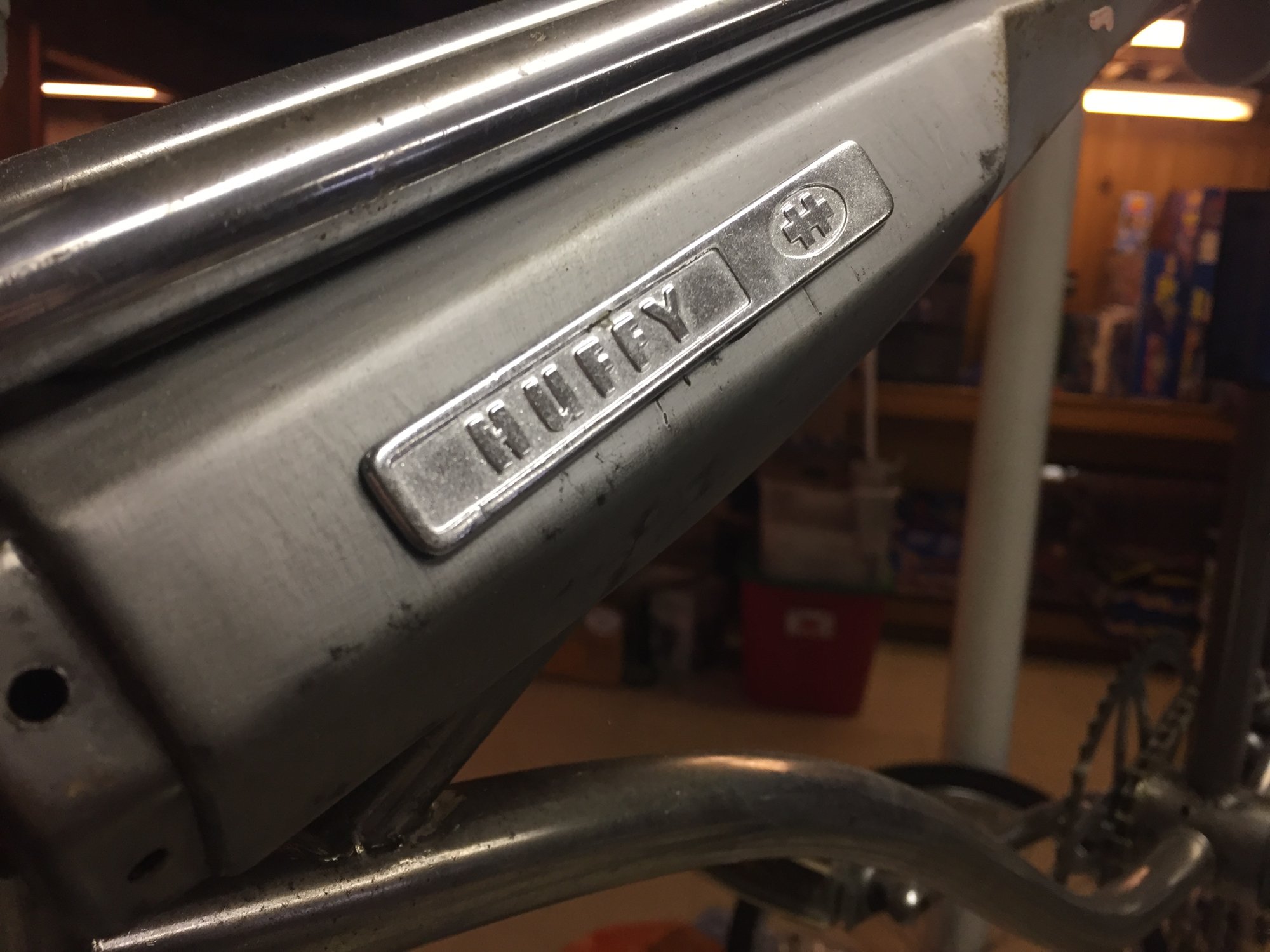 This is an old photo, minor changes have been made to the bike since: