Aug 15, 2019
3
25
47
Gilbert, Az
My father-in-law (Jerry) and I (Bryan) are selling a bike collection that he inherited, he is no longer interested in maintaining it. Here are 11, there are more to come. We live in Arizona, if anyone is interested in seeing the bikes in person, you are welcome to come by. If you see something that you are interested in, more pictures and information can be received by contacting Jerry at 480 220-5942 for the bikes pictured outdoors, and Bryan at 480 225-9536 for the bikes pictured indoors.
Shipping: $110
It is 110 degrees today in Arizona. Our riding season is in the colder months, luckily for us, that is when bikes go on sale in the rest of the country. Nobody buys a bike out here in the summer. With that being said, there are no free bike boxes at any of the local bike shops. We will ship the bikes in a Shipbikes "ebike shipper" or Bikeflight cardboard shipping box.
$65 shipping+$39box+$6 pool noodles/packing materials= $110
Pictures will be sent of the bike getting packed and ready to be sent for your approval . Bikes will not get packed until payment is received. I don't set the price for shipping and packing, but I do know that is how much it costs to ship these bikes that weigh about 70 lbs.
Payment can be made through PayPal or the mail. Whichever you are more comfortable with.
1952? Hawthorn MW with turn signals $800.00
Monark Roadster $600.00
1948 Roadmaster Luxury Liner $475.00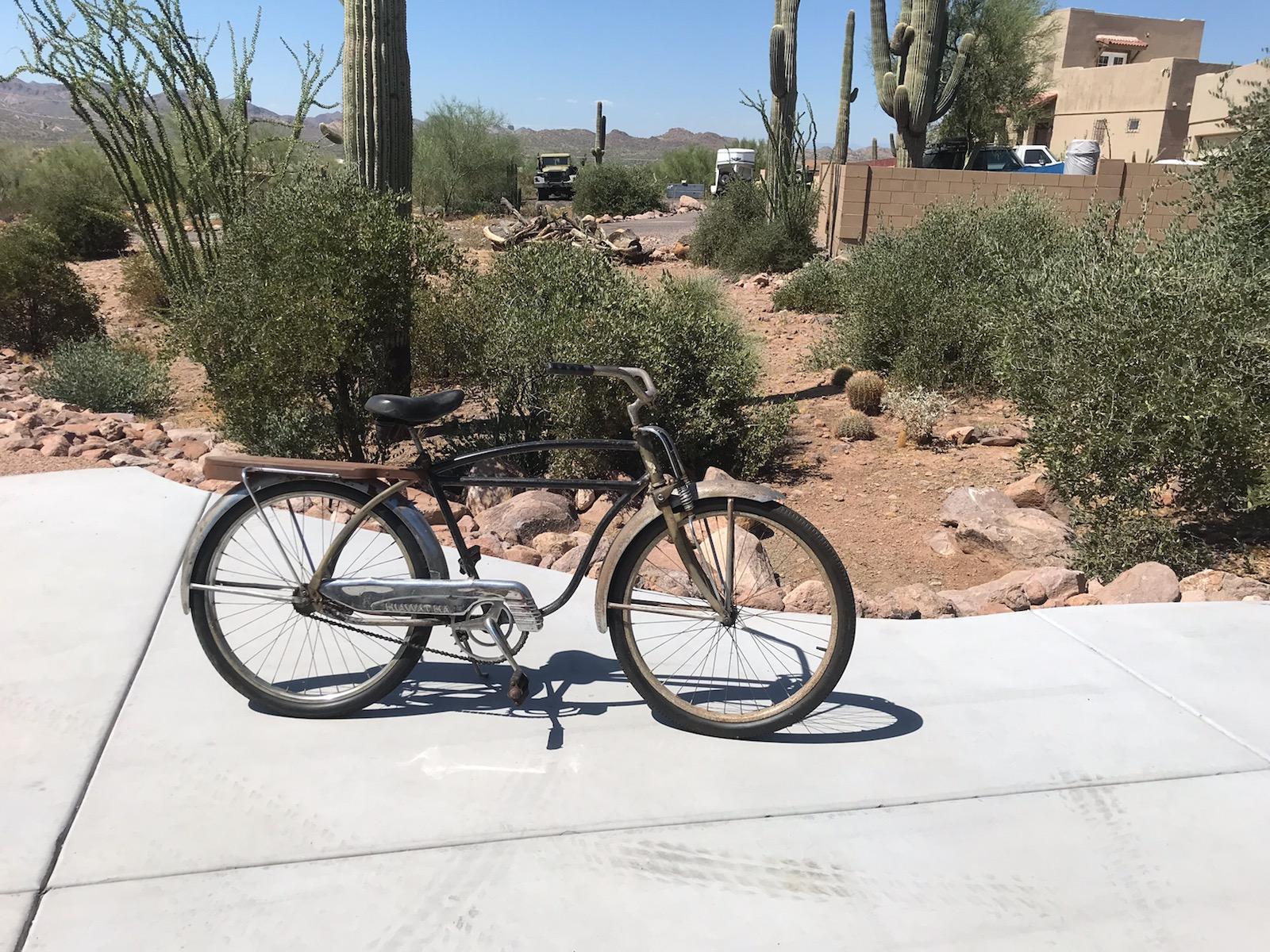 Hiawatha $700.00
Columbia 5 Star $1,150.00
1957? Schwinn Deluxe $1,200.00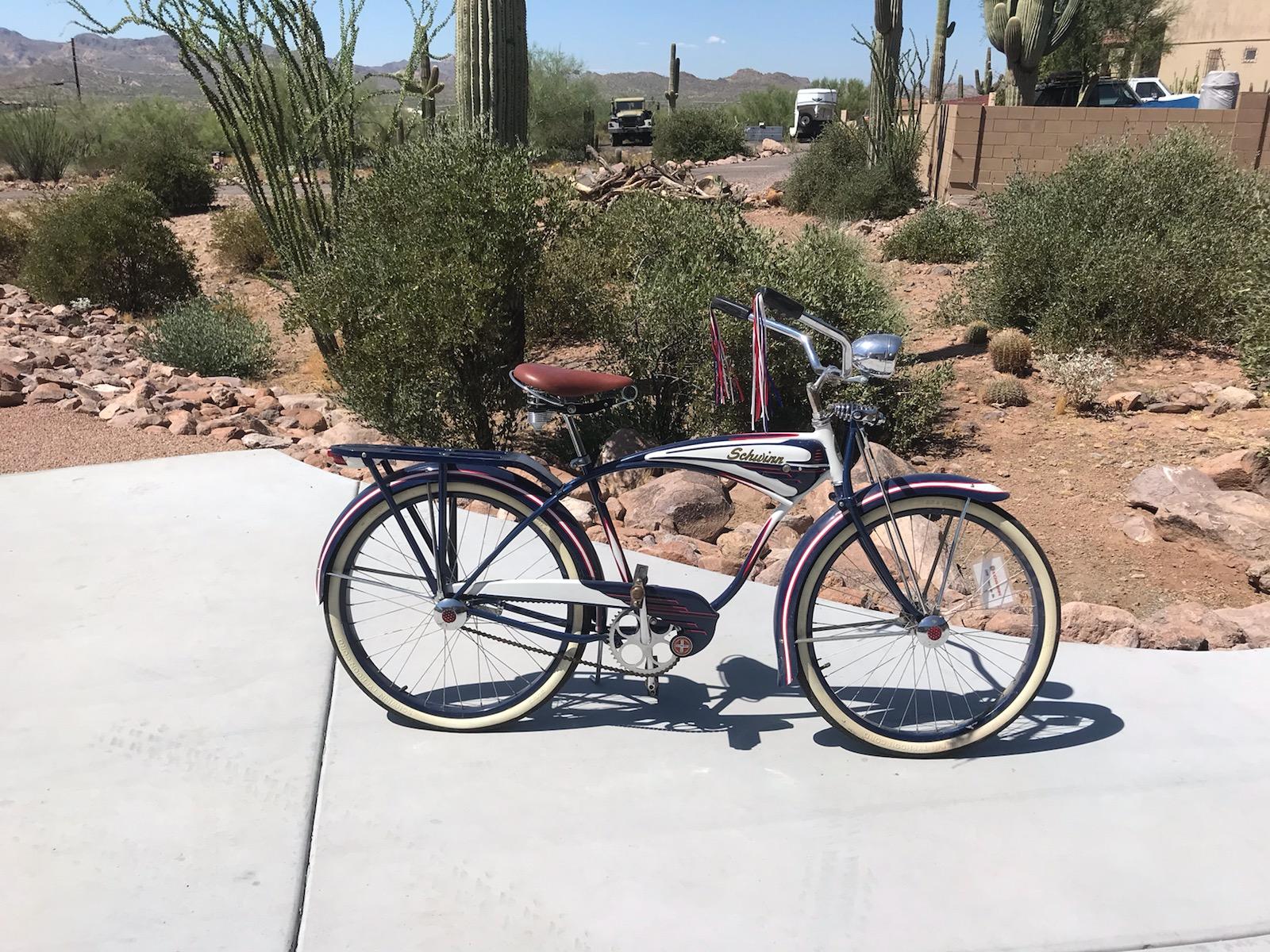 1958 Schwinn B-6 $1,200.00
'47-'50 Roadmaster Luxury Liner $1,000.00
'60 Huffy Silver Jet $350.00
'80's Western Flyer Special Edition $800.00
Sold Western Flyer $1,175.00 sold
Last edited: