Dec 18, 2011
1,916
Port Washington, WI
$100 shipped
These interesting bars are in very good original nickel and are straight with no dents, but some light pitting, scuffs and scratches as shown in the magnified pics.
Camera's pick up everything and it's then magnified......

They measure 25-1/4 inches wide ( from the outer edge of the grip ends ) x 5-7/8 inches deep ( set against a wall measuring to the outer edge of the stem area )
The grip area's are 3/4 inches.
A unique & cool set of bars for your original condition "Classic"
( Pm's answered )
Port Washington, WI 53074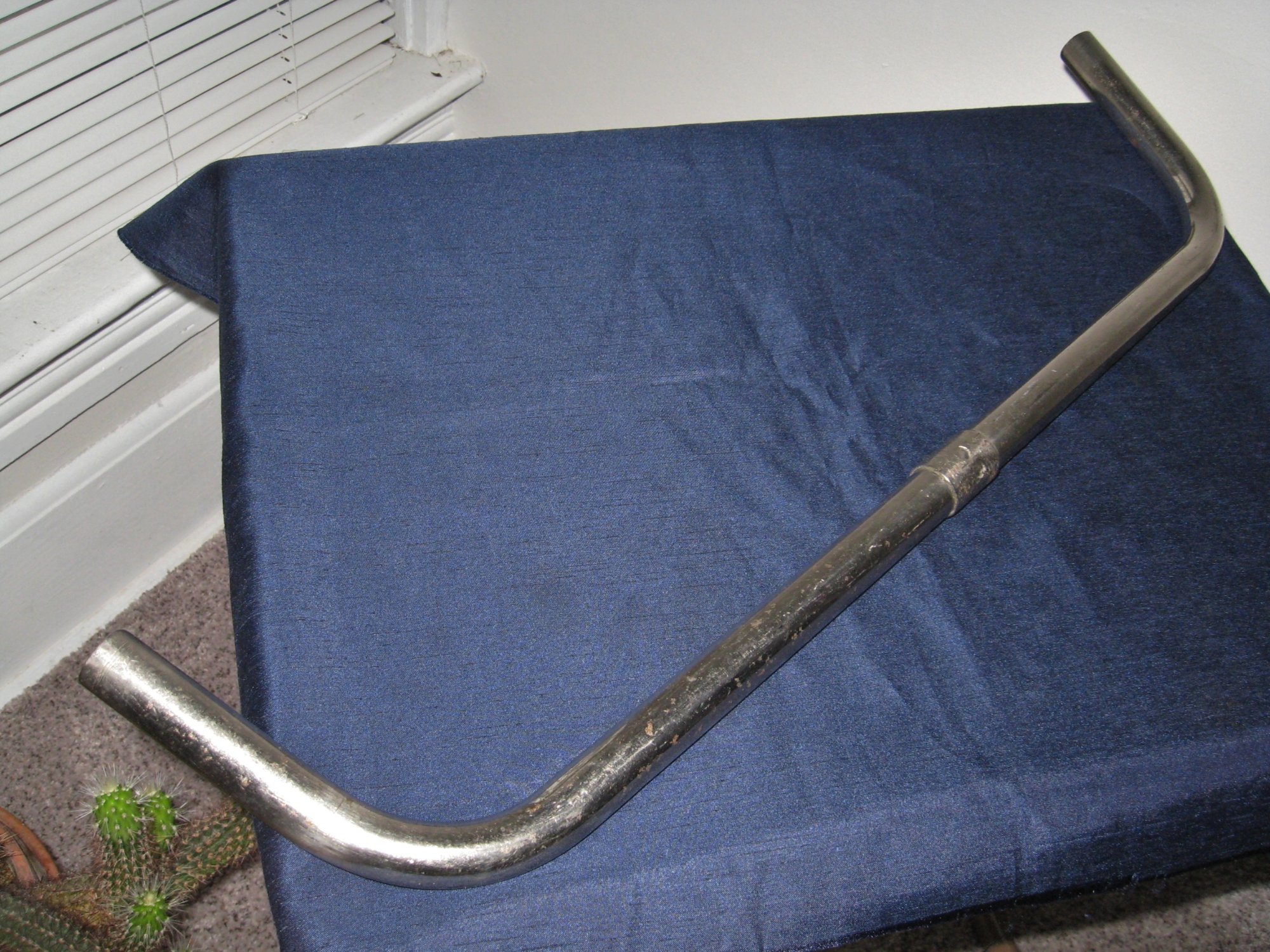 Last edited: