Jul 6, 2016
1,919
5,814
49
Santa Fe, New Mexico
As my thread title states: "it all started with a leather pouch." In early April, a fellow Caber who I had just bought a couple bike parts texted an image of a leather pouch. He thought it was something I may like (note the puzzle pieces in the back ground, this is the original image he sent me). At that time I passed on the pouch but a few weeks later he showed it to me at Memory Lane and I bought it on the spot. The pouch came from a group of others that were found at a military garrison in Virginia. I bought it as a display piece, if a military bike came into my future down the road, all the better.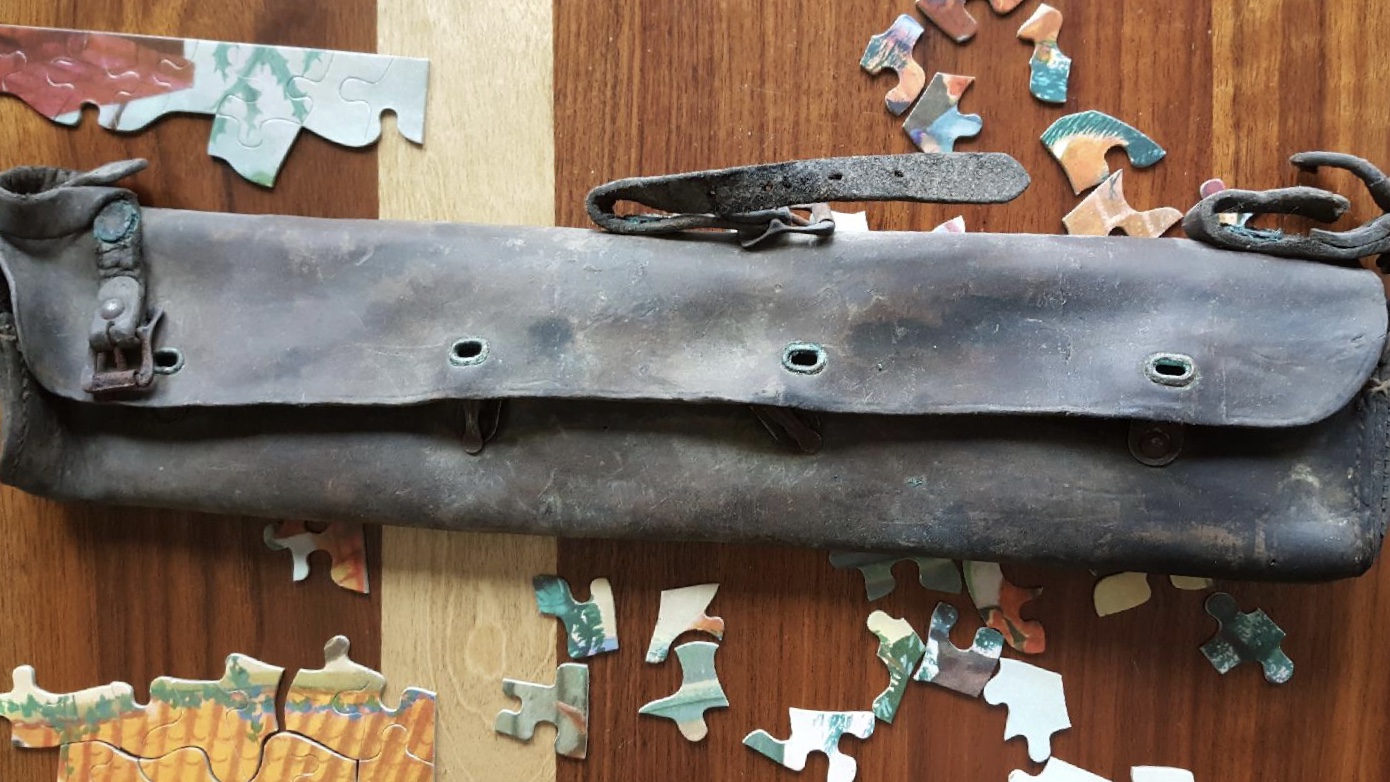 Also at this years Memory Lane I bought a matched 28 inch steel clincher wheel set with original painted surface and Morrow rear hub. Again, no real plans for the future, I had one bike they would work on but the wheel set seemed out of place with that bicycle.
The fork and frame came to me in early June from an auction in York, Pennsylvania (I was born in York). Before the auction someone had posted the below image asking for identification of the bicycle. I had previously seen the auction listing but thought it was an ambitious project I was not ready to tackle. Later, I posted on the i.d. thread (and also in the Ebay, Craigslist, etc thread) the auction link to give other Cabers opportunity to go after the bike. Anyway, the bike sat for over a week with no bids; I also had conversations with a couple likely buyers but no one was interested. At the last minute I threw in a low bid never expecting to get the bike but it was mine for $100 plus buyer's premium. Now, off to the races, the project had truly started, time to find the rest of the puzzle pieces!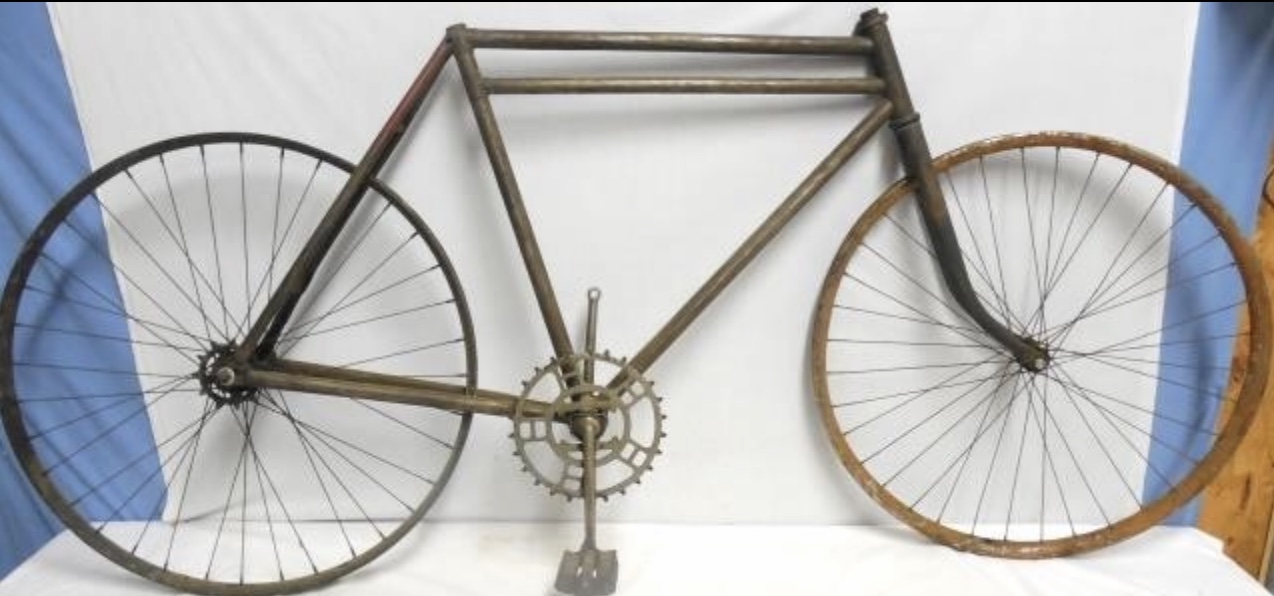 https://thecabe.com/forum/threads/help-need-i-d-assistance-on-this-frame.152967/#post-1027587
Last edited: