Riding a '38 Autocycle Deluxe
I just picked up this thickly overpainted TOC frame, fork, and wheel-set. Any help with identification would be greatly appreciated. The frame has some interesting features, many of which I highlighted in the images. Jesse McCauley identified the hubs as the type or similar which where used on Sterling bicycles of the period.
Some of the highlight features and treatments that may help:
-The badge holes (2) appear at 12 o'clock and 7 o'clock.
-The fork has two decorative darts cast coming off the crown.
-The axle holes on the front fork are square, not round.
-The bike has an interesting axle/chain adjustor system, the adjustor bolts push an extra piece that would be on the outside of the frame when the wheel is installed.
-The wheel side of the rear dropouts are squared off.
-The bottom bracket has a single tightening-bolt configuration.
Thank you for any suggestions or leads to help identify.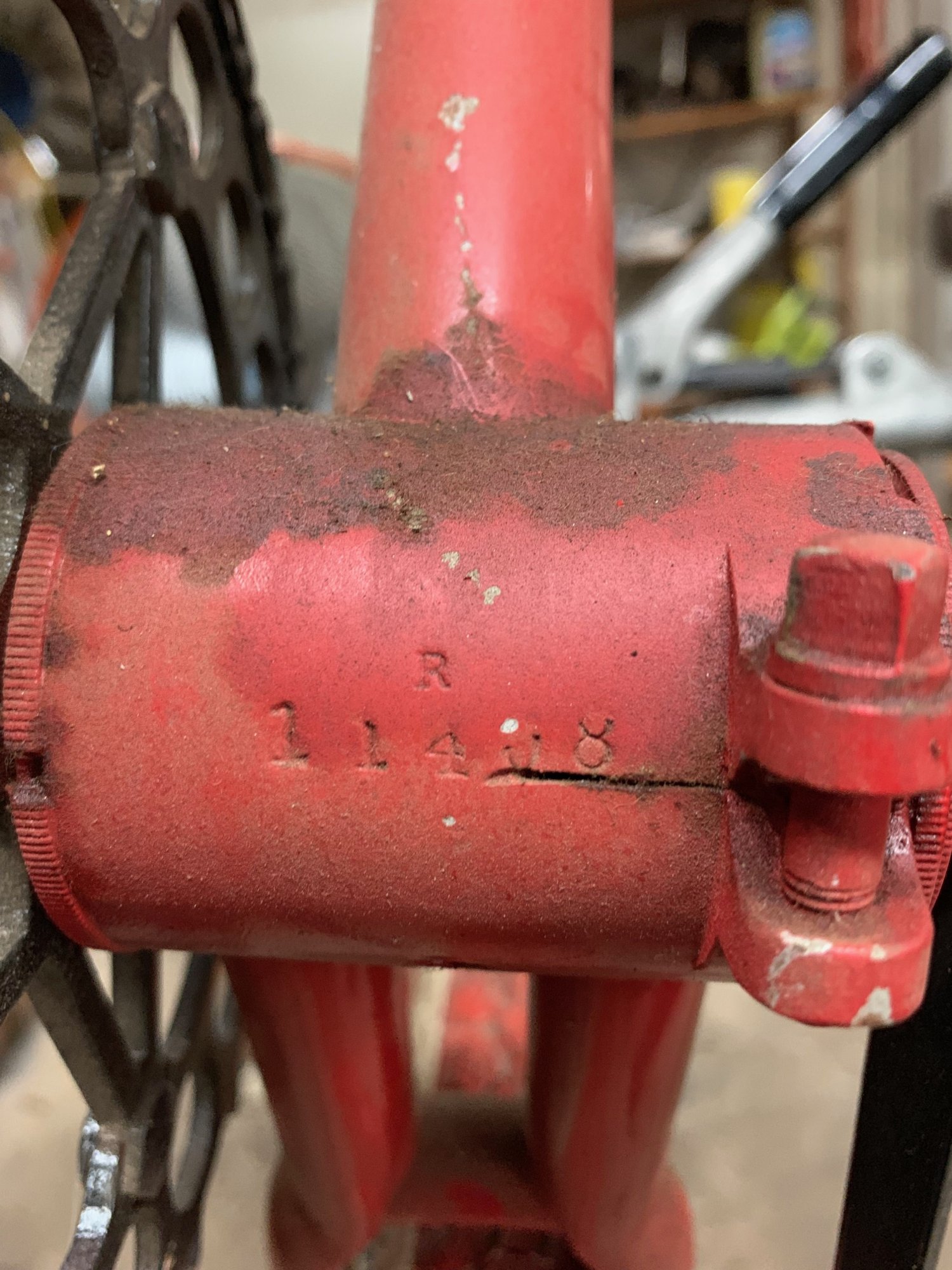 Last edited: