Finally riding a big boys bike
Hello everyone, I would like to share some good news, that I have finally completed my restoration of a late 1860s "Boneshaker" Bicycle from Virginia, which has been 3 years in the making. Previous posts regarding this project can be read here: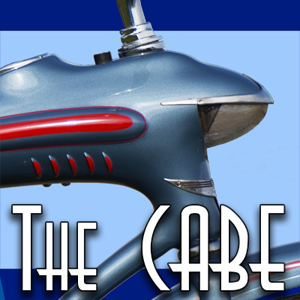 Hello everyone, I wanted to share an update on a project I have been working on, the first update in over 2 years. Some of you may have read my initial post about this in 2020 https://thecabe.com/forum/threads/found-my-personal-holy-grail-local-1860s-boneshaker-bicycle-frame.169955/ This is a...

thecabe.com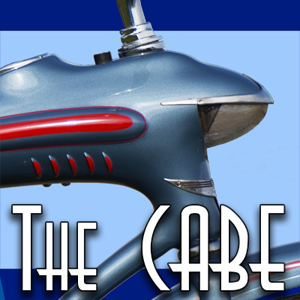 Hello everybody! I really want to share with yall my latest find. I think everybody who is an antique and vintage bicycle enthusiast has that one bike or bikes that they would consider their "Holy Grail" of finds. The bike or item that they would really love to have above all others, and...

thecabe.com
I obtained this bicycle locally about 3 years ago now, and have been working on it, on and off, since then. It is now in 100 percent road ready finished condition, and I have ridden it a couple of miles so far, and it has been a challenge learning how to ride it. In fact, if it was any taller, or I, any shorter, I question if it would be possible. This machine will do about 5 to 10 miles per hour, and is actually a relatively smooth ride despite the name "boneshaker", but I can't see going any faster than that. It was also a great privilege knowing that when I rode it for the first time, that I was almost certainly the first person to do so in at least 100 years or more. This is considered a "Patina Restoration", where all of the original weathered finish has been left intact and as-is, and any new parts aged to match that. This bicycle required a brand new set of wheels, courtesy of Stutzman's Wheel Shop and Hansen Wagon Company. I also had to reupholster the seat, hand stitched and hand riveted with horsehair padding, fabricate some missing parts for the brake outfit, and fabricate new cranks and pedals from scratch. The cranks were formed by hand, starting with a modern set of adjustable cranks, and beat into correct profile with a large hammer, pedal threading removed, and plating stripped away and rusted to appear as century old rust. They were then affixed to the axle, with pins driven through them, and and the pins beaten flat on the ends. The pedal spindles were made from an old axle rod, ground into shape with a bench grinder and hand files, and threaded with a die. The wheels were decorated with green darts, and red pinstripes, and stained in such a way as to appear weathered from old times. The pedal blocks are also handmade and stained in that same way. It was quite a tremendous undertaking, but very rewarding, and has preserved a fascinating piece of American and Southern History, and I can now ride in style! It wouldn't surprise me if I spent 50 or more hours total completing this project. Thank you for reading, and for those who have helped me along the way! Please feel free to comment or ask any questions you may have
Here is the bicycle 3 years ago in my backyard when I brought it home that day, as found.
Here are my 2 complete Boneshaker bicycles, both are in roadworthy condition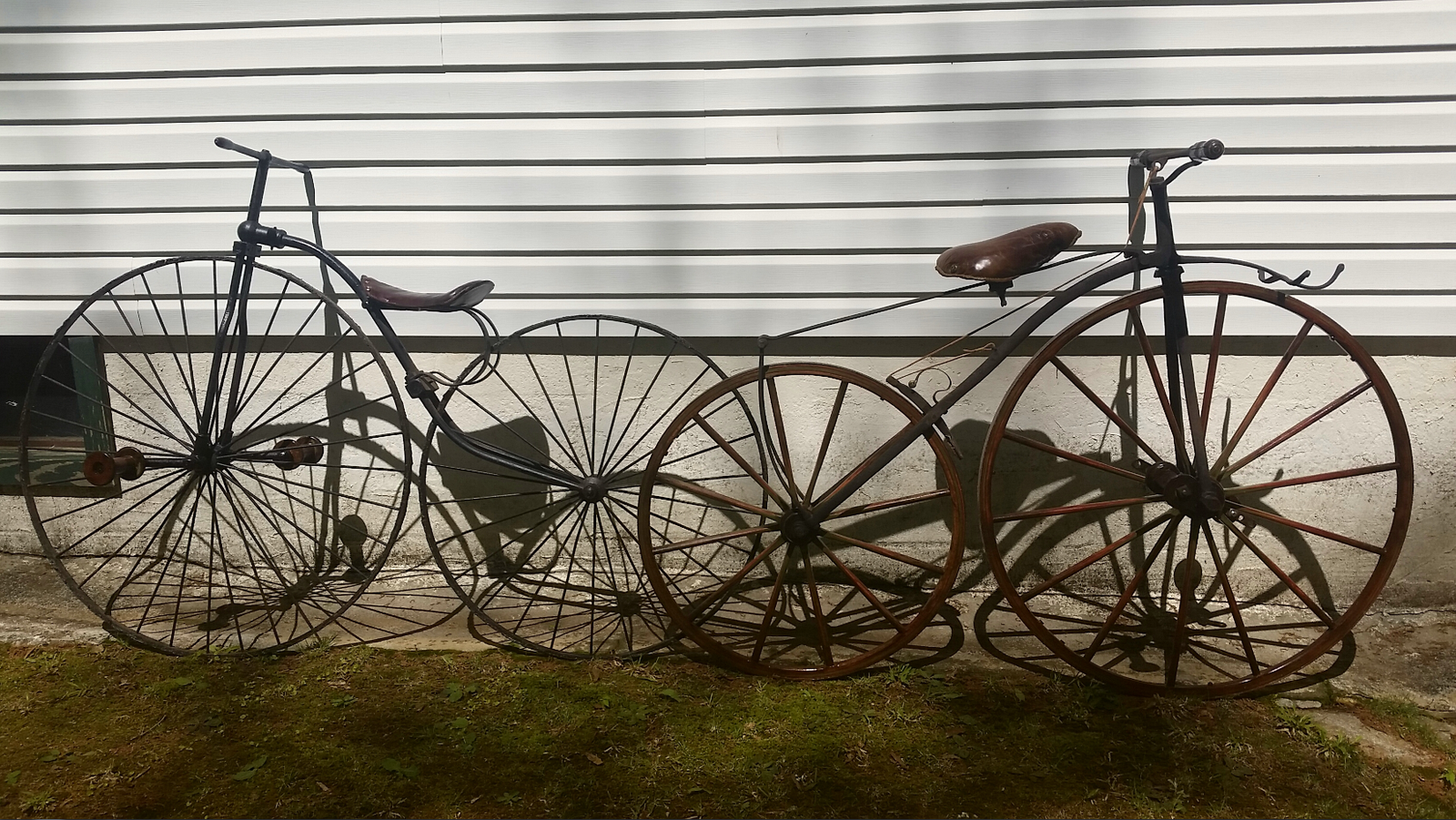 Fortunately, I have only fallen once (so far) in learning how to ride this bicycle. I have since learned more properly how to get up on top of it and ride it, and dismount it, but I still am practicing. I am getting close to being proficient thought. Luckily I got away this time with just a little mud on my pants!