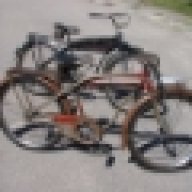 Wore out three sets of tires already!
Nov 22, 2011
923
Hingham, United States
This is A PAIR ORIGINAL Iver Johnson wood grain painted steel skip tooh rims from a 26 Inch wheel bicycle These would look nice on other bikes also such as Murray Columbia Elgin Cleveland welding CWC & Western auto badged bicyles as well as others. These are for late 1930s to early 1940S PRE WAR bikes ? These should work on some other bikes as well.The brake is New Departure The Rims They are fine to put on a bike as they are & i.d. call them 98% True.
To be on the safe side of accuracy. These are very close to true though. They could use some new grease & oil .
There is some surface rust in places & some wear from use .The rear rim has a few relitively small scratches. but as you can see they display well for their age. I put NOS regular bolts on the rear rim. I have the stand listed in a seperate add with the shoulder bolts. These will be work well on a good condition rider bike . I have not tried to clean these other than a quick wipe down .
$250 Shipped in the USA lower 48 States .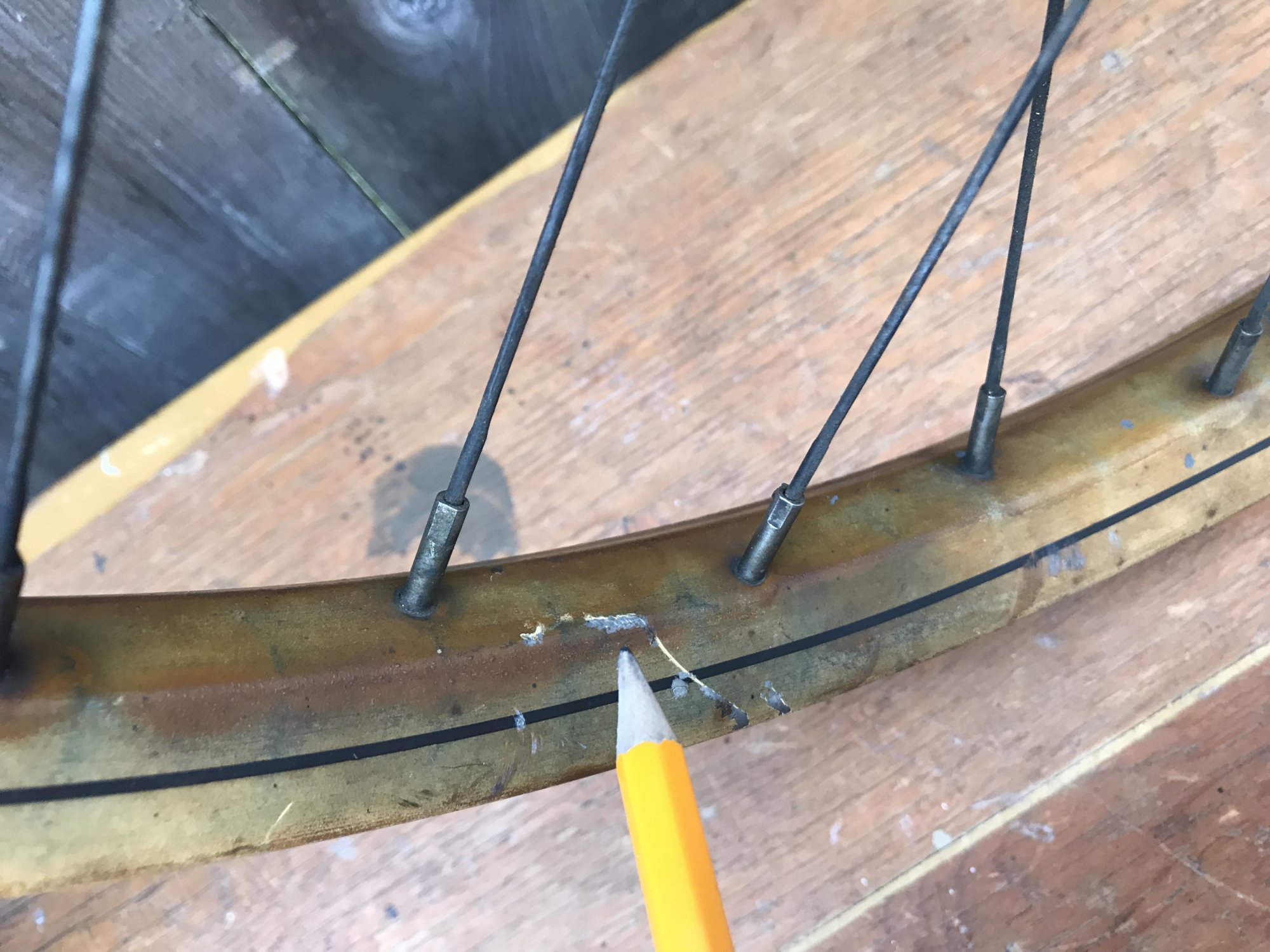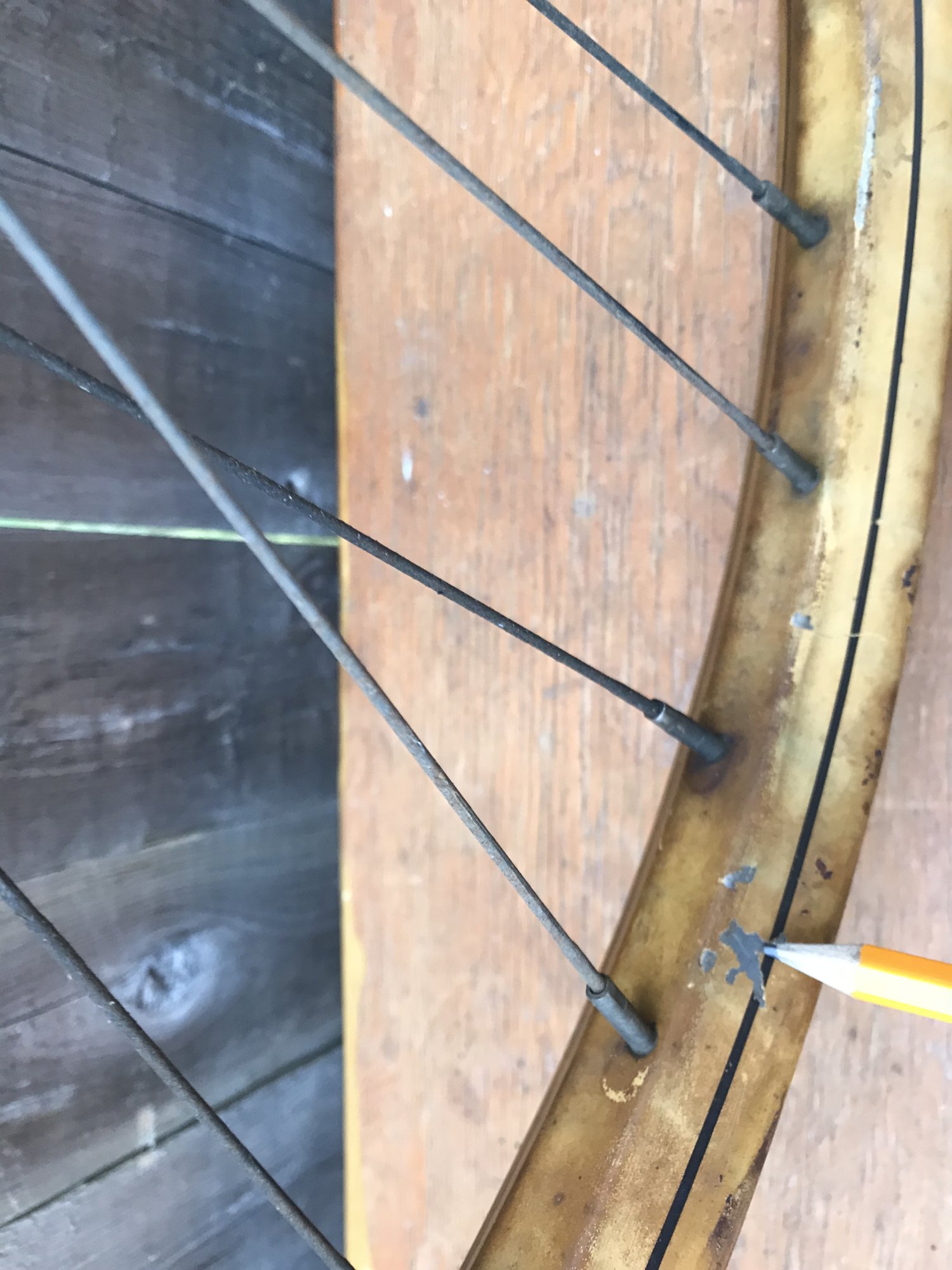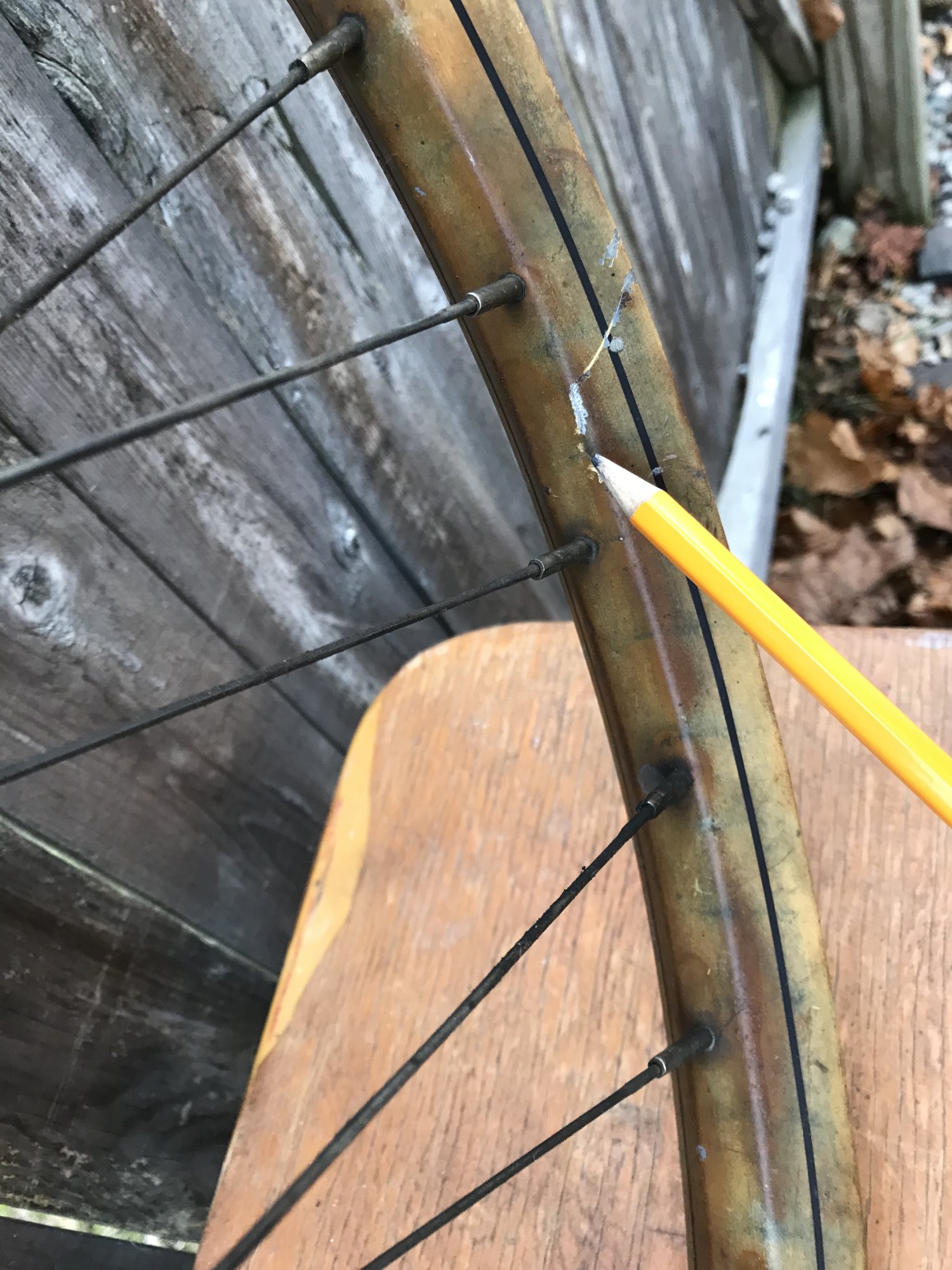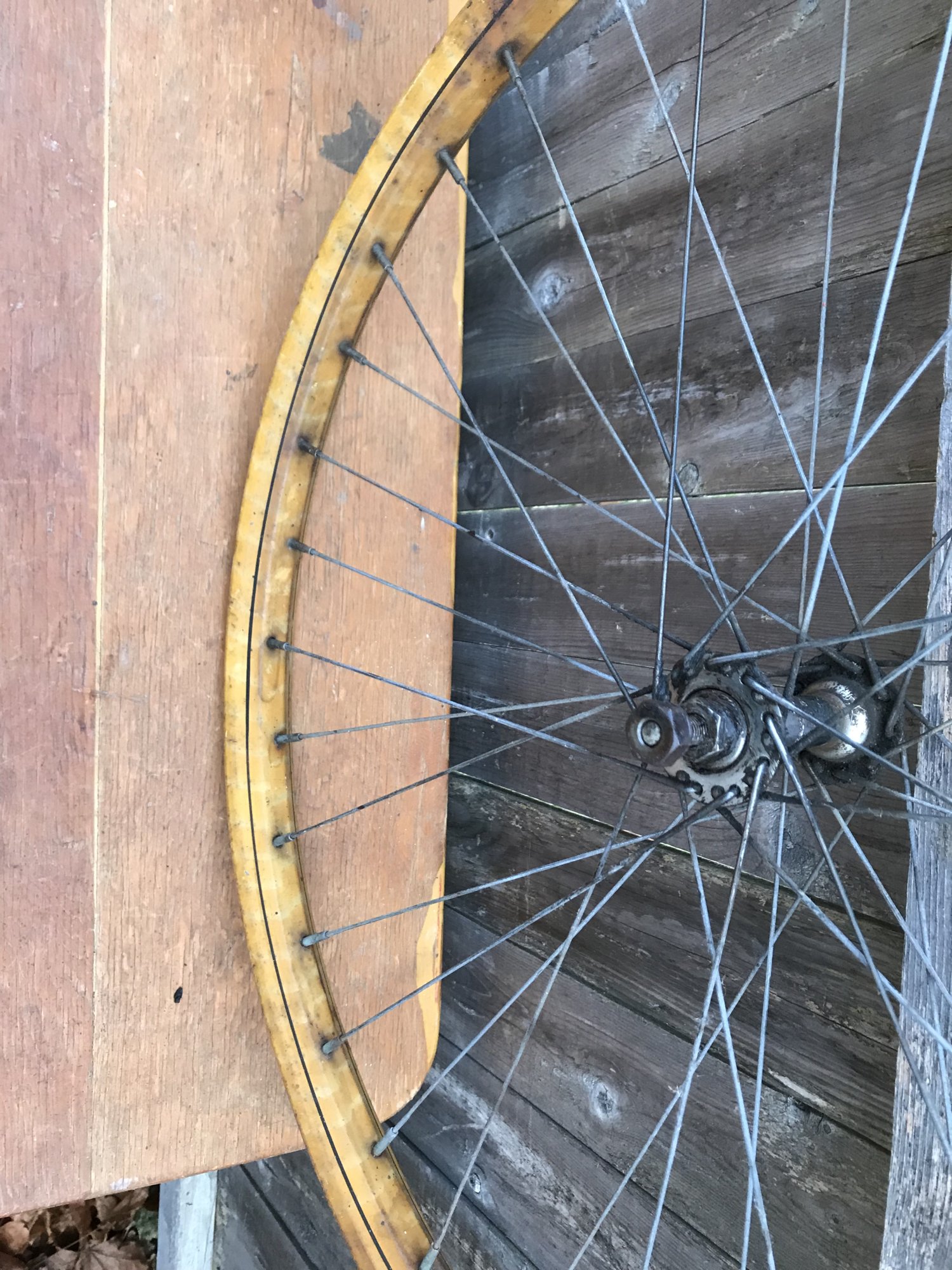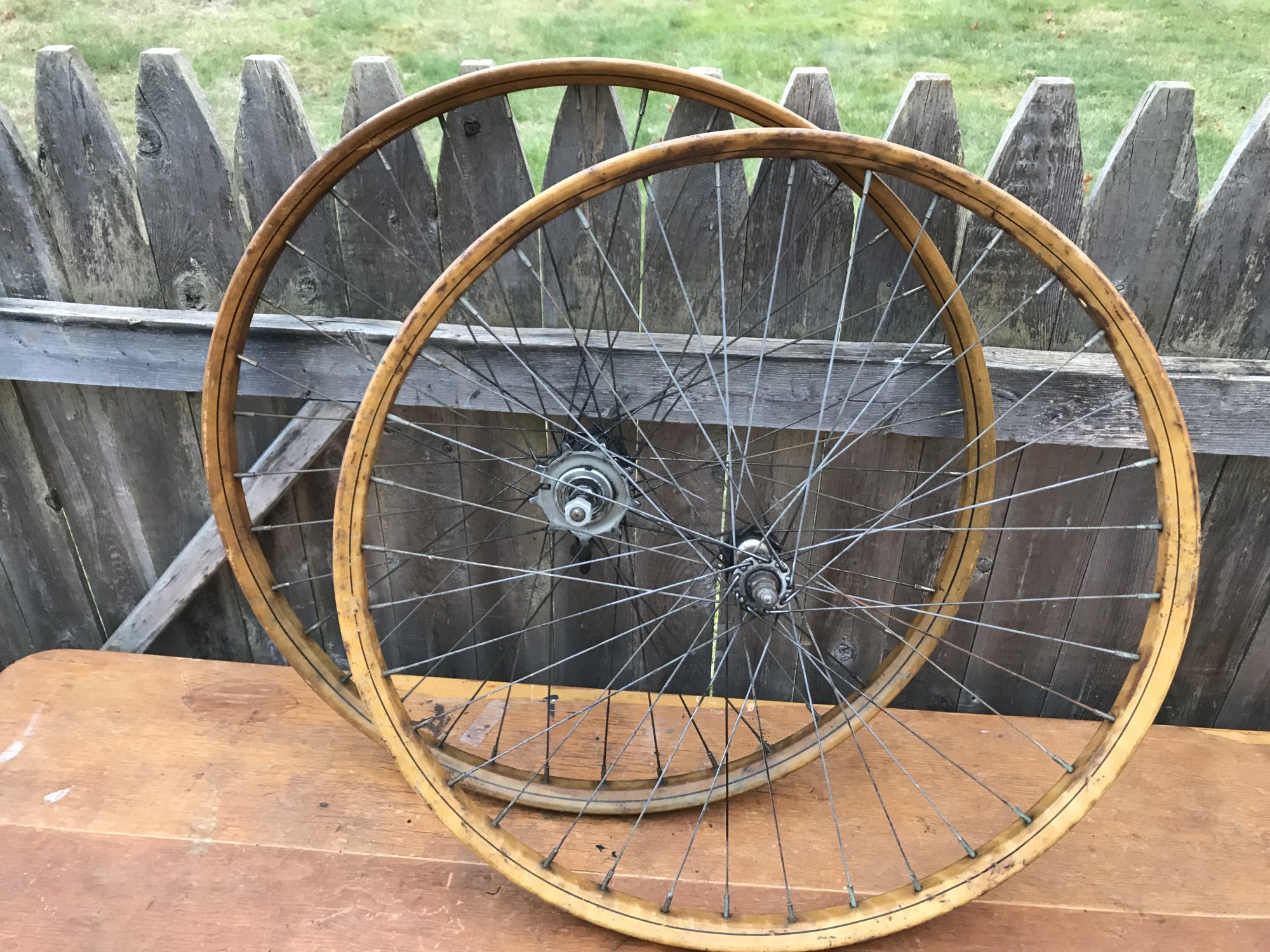 Last edited: