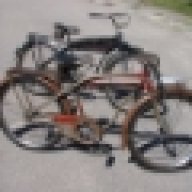 Wore out three sets of tires already!
Nov 22, 2011
957
Hingham, United States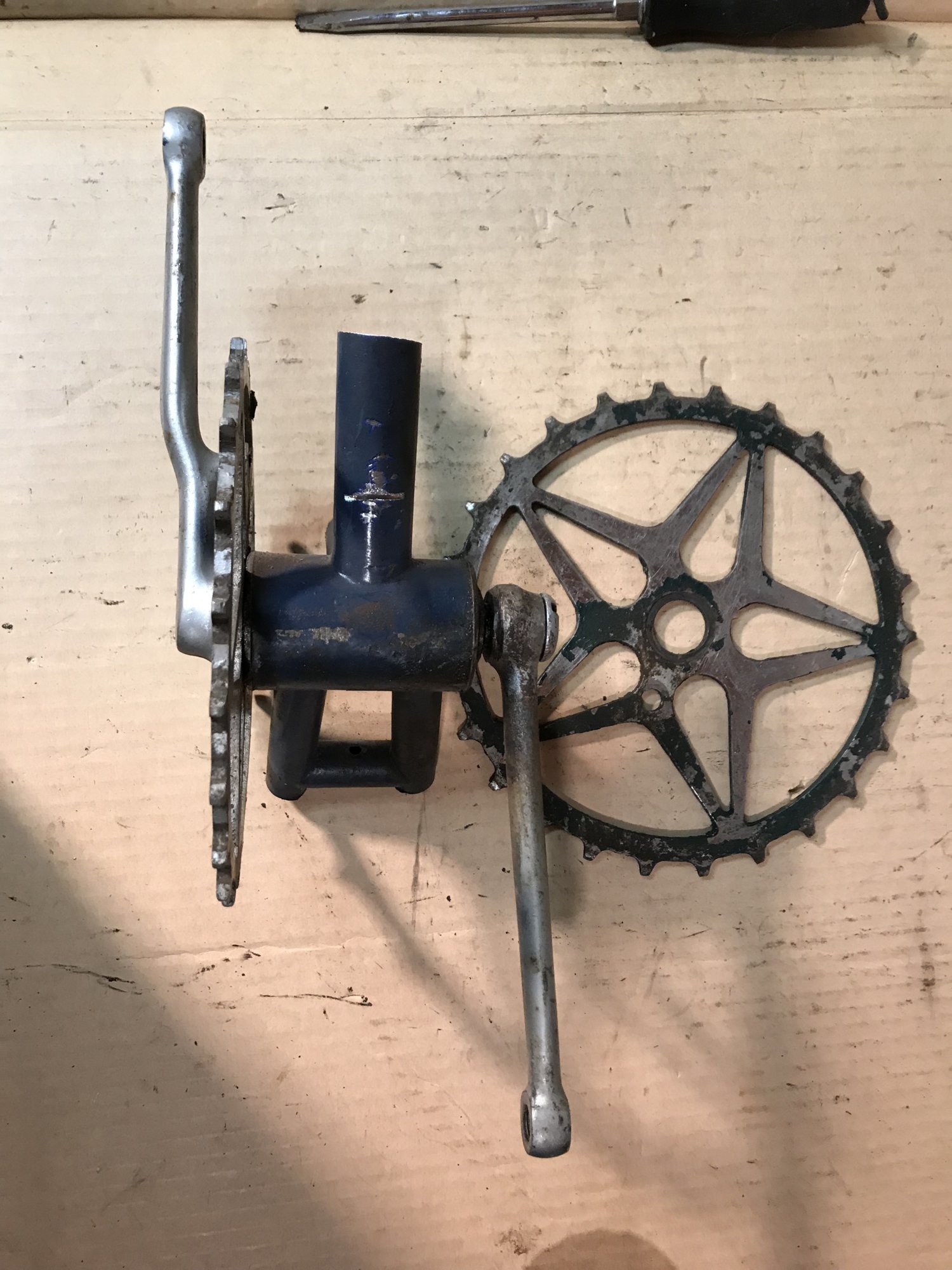 Iver Johnson crank location Hingham Massachusetts $75 shipped. The Woman's cranks and sprocket appears to be painted . I suspect the plating may no longer be on them . The Men's sprocket I Suspect is Iver but could be Elgin ? Seems to have decent plating under the places that have been painted over. What you see is what you get . I'm selling this as parts or to use as it is . This appears to be fairly straight . I didn't try to remove the crank arm from the frame remants . The set up overall seams straight and true. PS I didn't cut these off of the frame they where this way when I got them.