I just purchased an Iver Johnson and would love to get a date and model for it. It appears to be completely original with the exception of the grips. Would love to know more about it, so thank you to anyone who can shed some light on it for me. Looks to have never had a wrench on any of the nuts or bolts. Rims seem to be either aged silver or gold painted wood with a double red and blue stripe. The head tube and fork is nickel plated and the black paint has fine gold pin-striping. The front hub, handle bars, stem, and seat post are all marked "Iver Johnson" I would also like to know what type handle bar grips it would have come with. I know these are not right.
Here are a few pics to help out.
Serial number is what looks like a 3 and then 44617.
Thank you.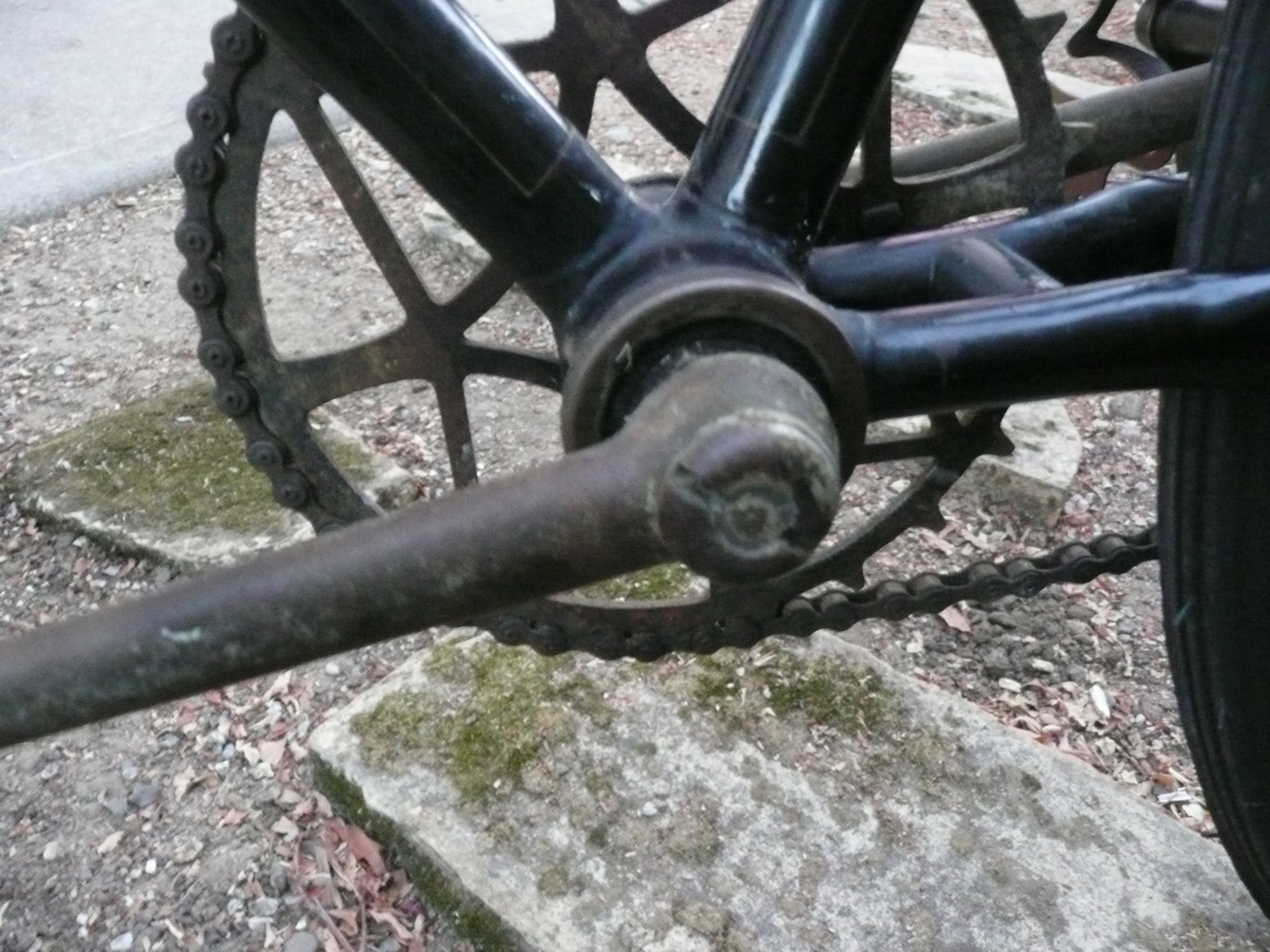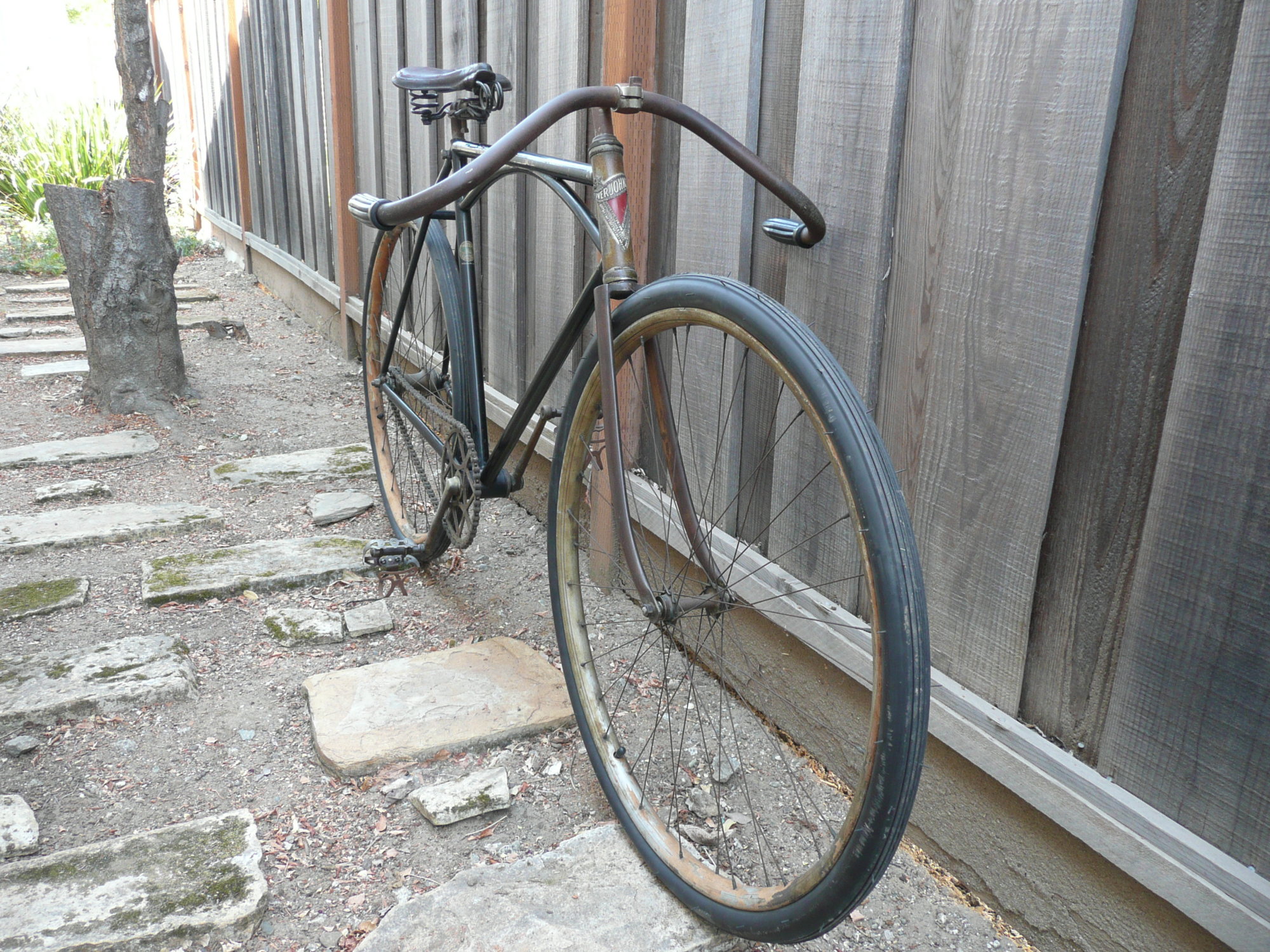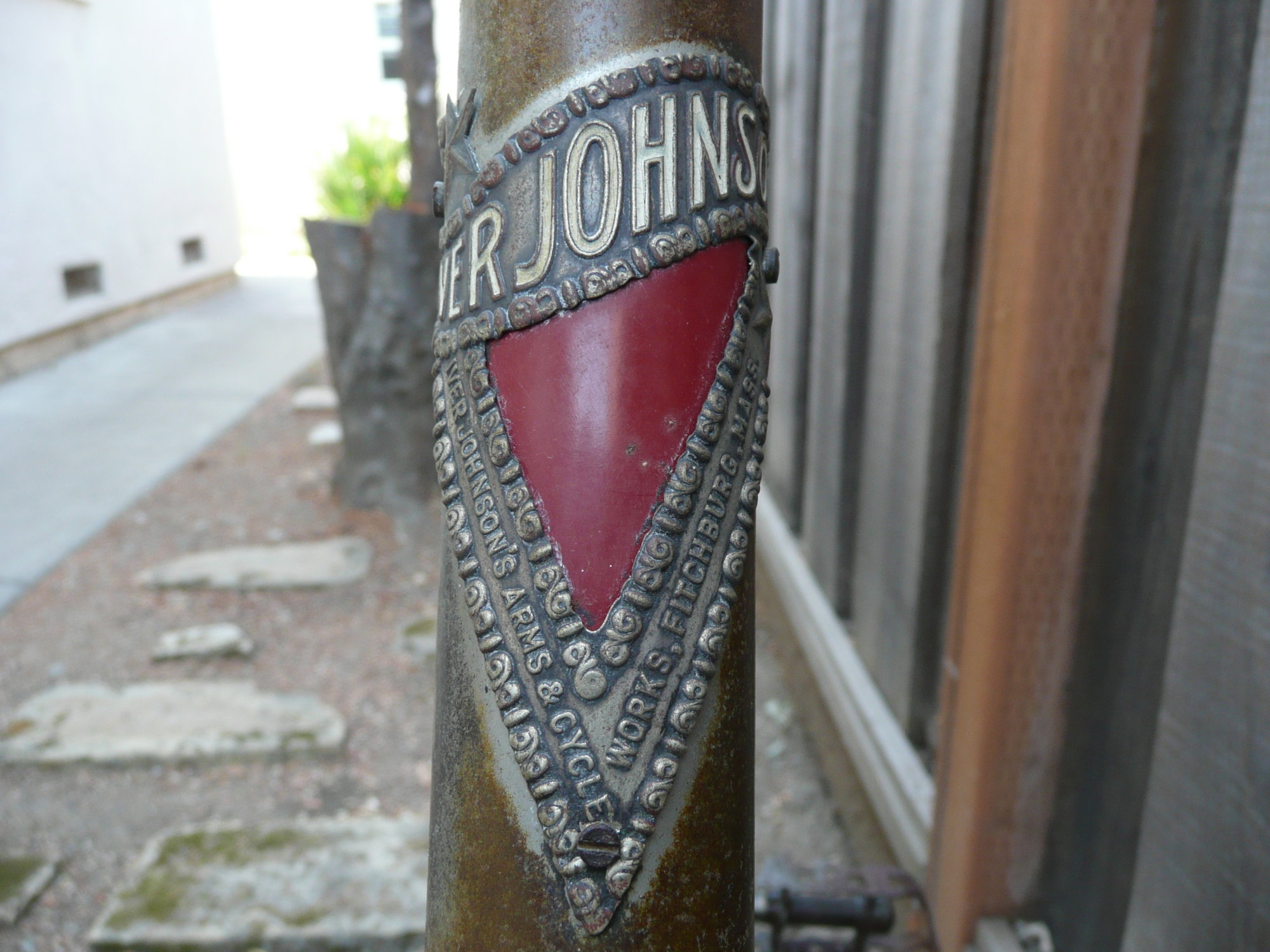 Last edited: