Riding a '38 Autocycle Deluxe
In Memoriam
I think this is a solid idea! I believe that the Cabe has more Iver Johnson owners than anywhere in the world! What better place to tackle this project. I have several pics collected from this site of Iver Johnsons and their serial numbers. I guess I should post them up and we can start recording this data.
Lets start by posting a pic of your Iver Johnson bicycle (complete or just frame), serial number, Date(if known or believed) and brief description ie; (28 inch, balloon, original, replaced parts, etc).
I would gladly help out by recording numbers and pics for this project. Eventually, it could be available here at the Cabe in some type of usable database. The names of the pics I saved are the 6 digit number. Unfortunately, I do not have much info on these bikes except my own.
586621
531351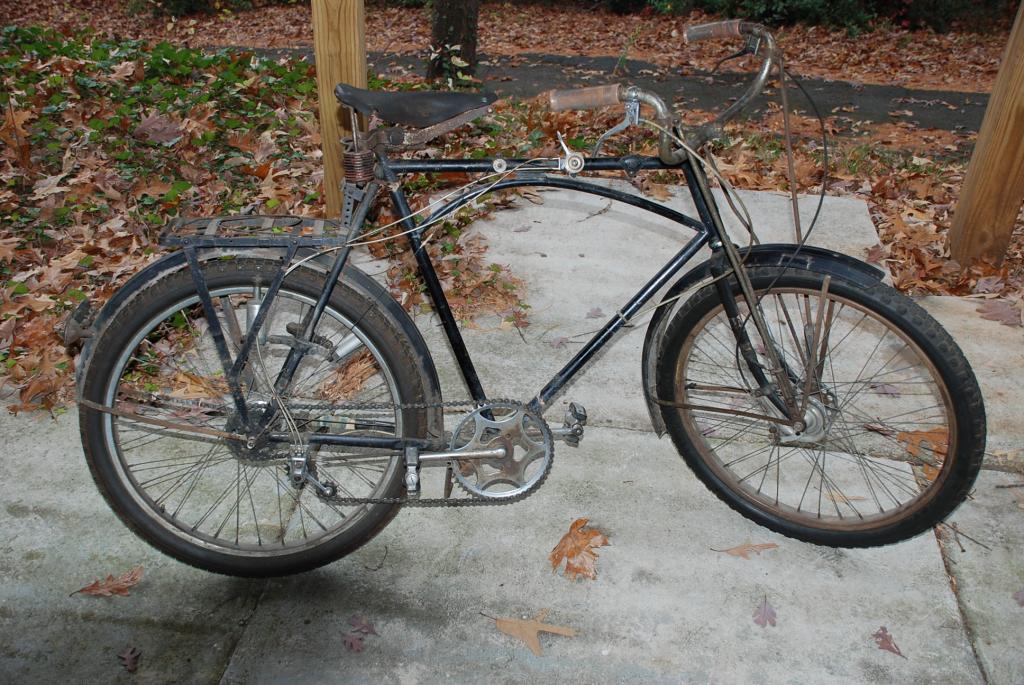 560076
497610
283460
256466
231521