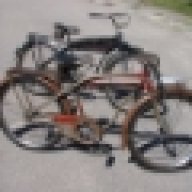 Wore out three sets of tires already!
Nov 22, 2011
919
Hingham, United States
This is a pair of JC Higgins Skip tooth wheels . There is some surface rust on the hubs and brake arm . I haven't tried to clean them . The finish on the wheels is cool and in nice shape they don't look like chrome if I didn't know better I believe they may be Cad plated ? The rims appear to be nice and true . The price is $160 shipped . The tires have low miles on them as do the wheels please consider the tires junk . I will include them as packing material to protect the rims if you can use the tires then it's a lucky bonus . I can bring them to the up coming Dudley bike show at its new location . If paid for in advance and the shipping cost would be deducted from the price. Also local pick up is welcome in Hingham Massachusetts.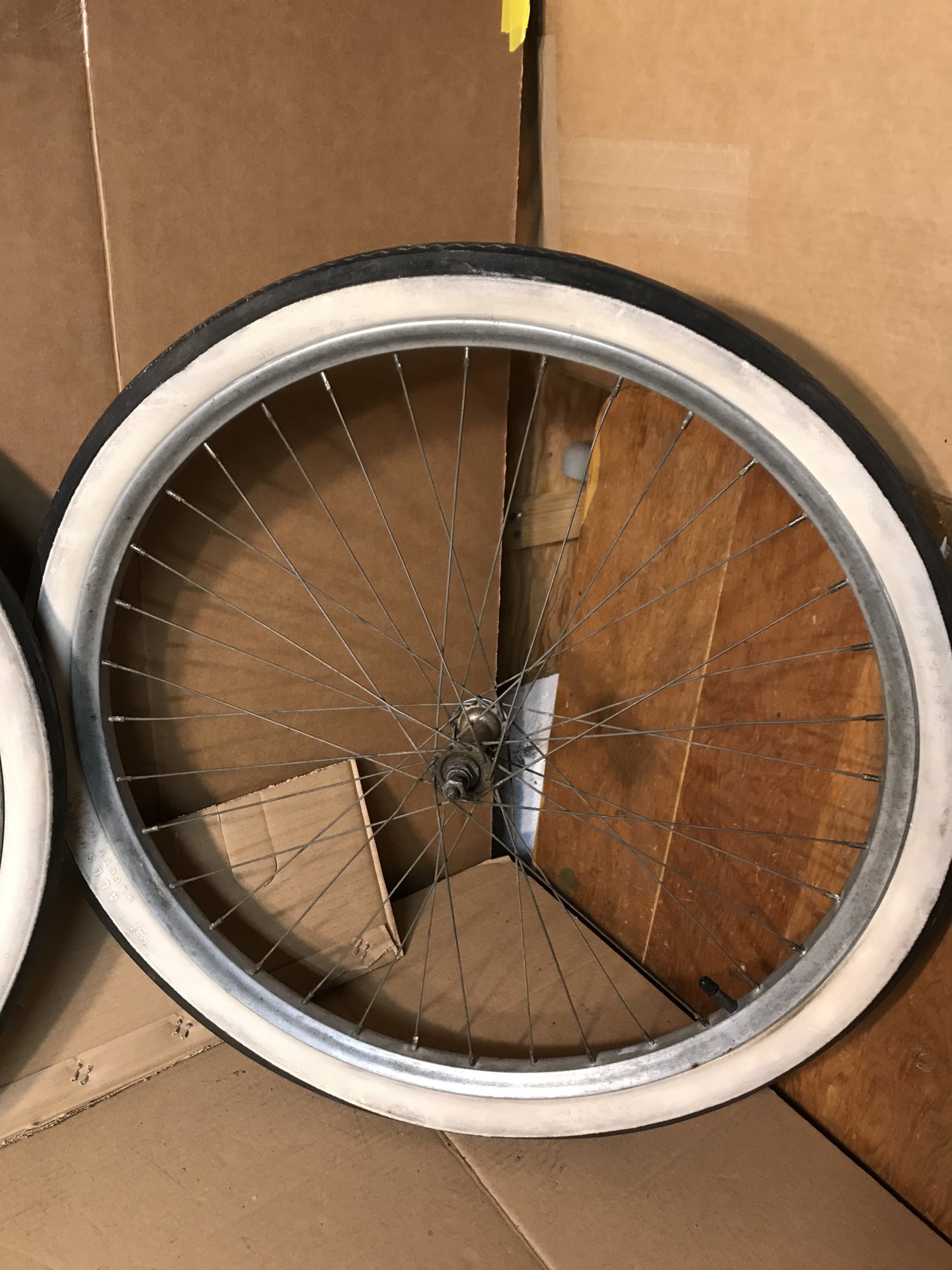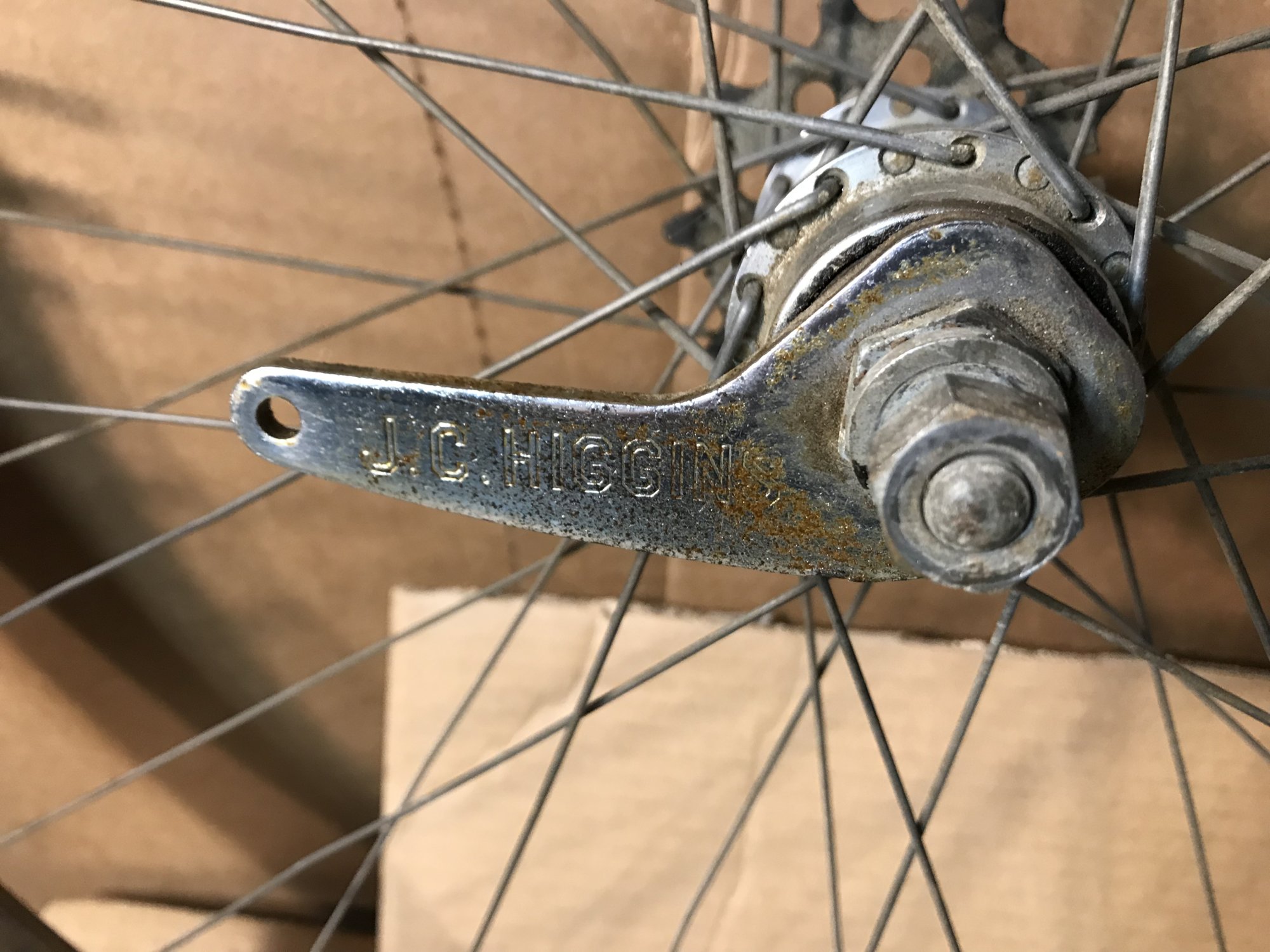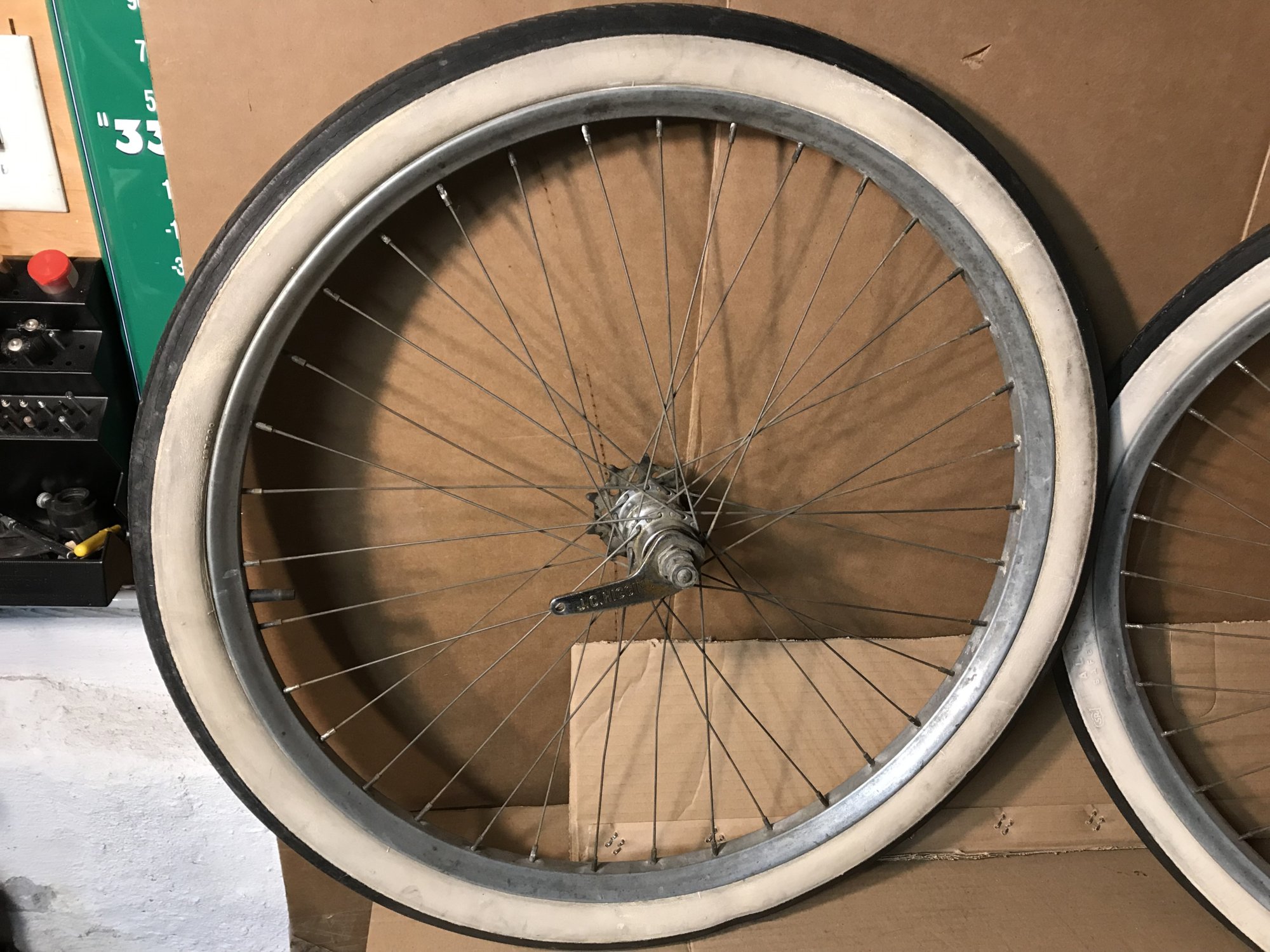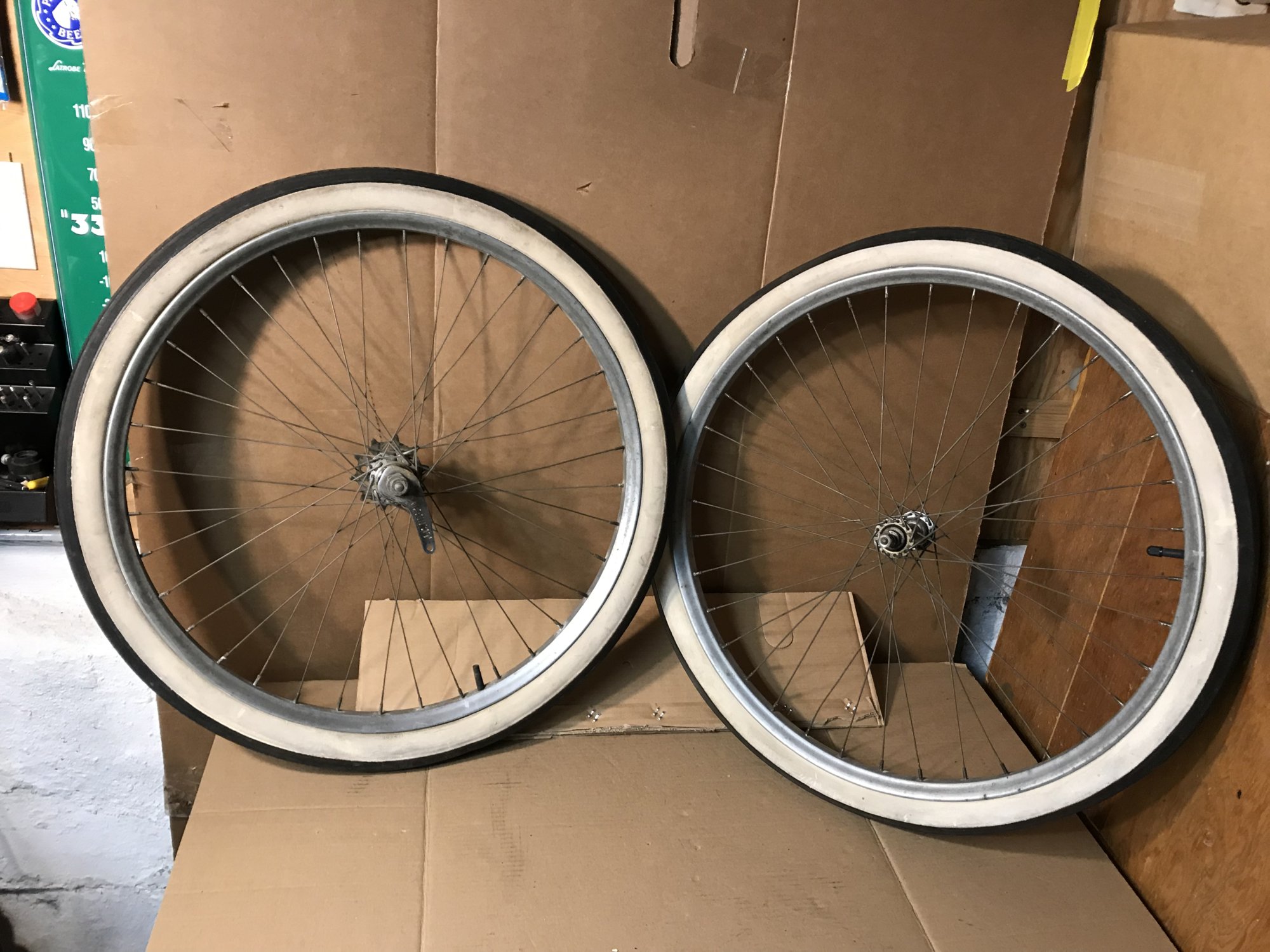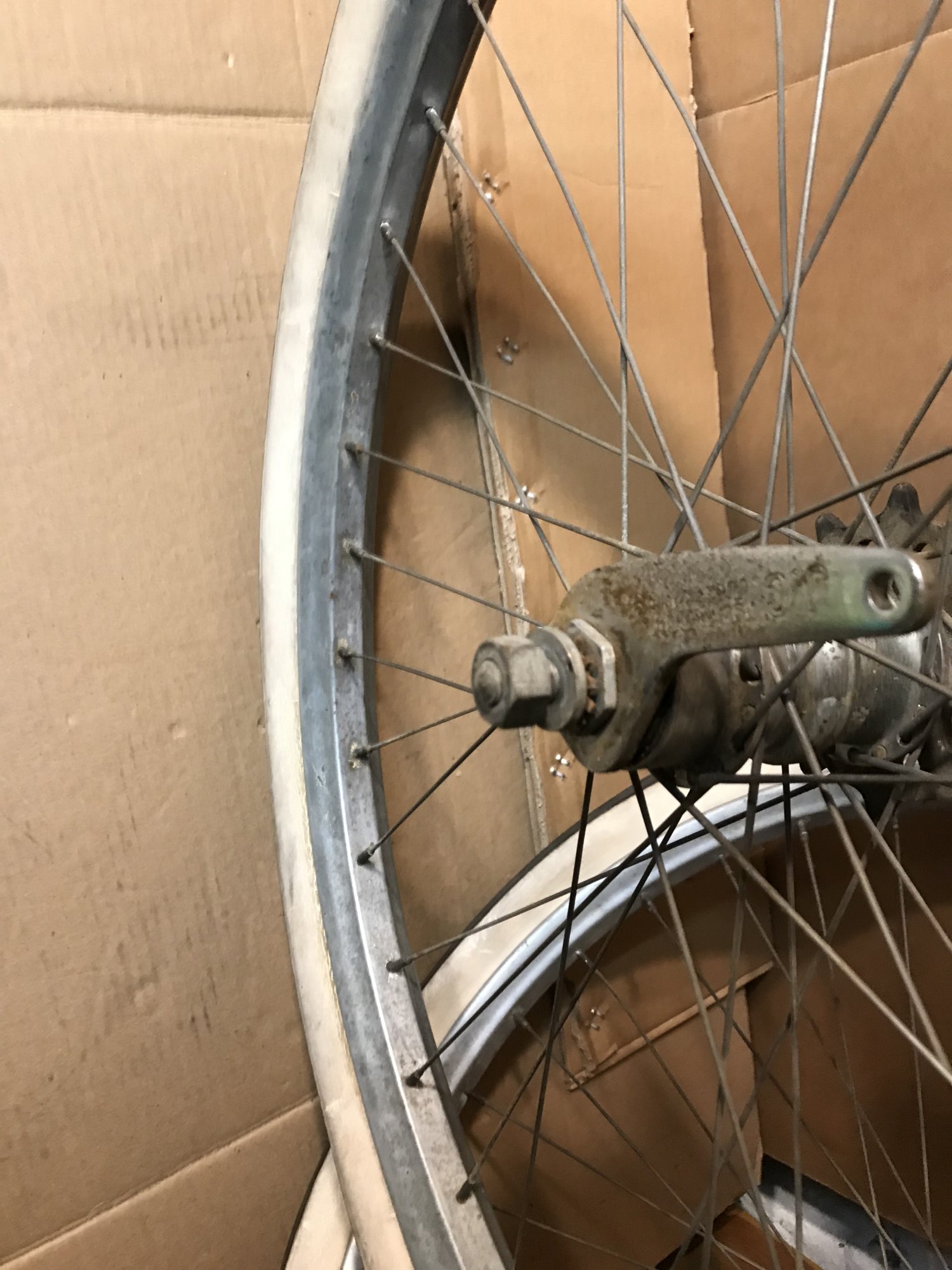 Last edited: