THESE ARE GREAT FOR MAKING HUB SHINERS, FIT CARRIER RACKS,REAR FENDERS, JC HIGGINS TANKS,
LICENSE PLATE BOLTS ETC ETC.
THIS IS FOR TEN JEWEL REFLECTORS WITH
BACK BOLTS AND NUTS. CHOOSE RED GREEN OR BLUE MIX OR MATCH YOUR CHOICE
JEWELS AND BACK BOLTS AND NUTS ONLY
(DOES NOT INCLUDE RACK, OR HUBSHINER, OR LICENSE PLATE OR CAR)
JUST THE JEWELS BOLTS AND NUTS.
TEN (10)
RED,BLUE OR GREEN Jewels ALMOST 1" size that
are great for LICENSE PLATE BOLTS ON CLASSIC CARS OR HOTRODS
ALSO FOR rear racks on
Schwinn bicycles and others
or on the tanks of JC HIGGINS bikes.
These are also perfect for use
on HUB SHINERS
Saddlebags or any other
ornamental use.
I use them for my license
plate bolts on motorcycles,
hot rods and sports cars
and they look really sharp.
TEN
Compare at $19.95 EACH.... HERE YOU GET TEN for $32 SHIPPED
PAYPAL TO
COOLOLDBIKES@GMAIL.COM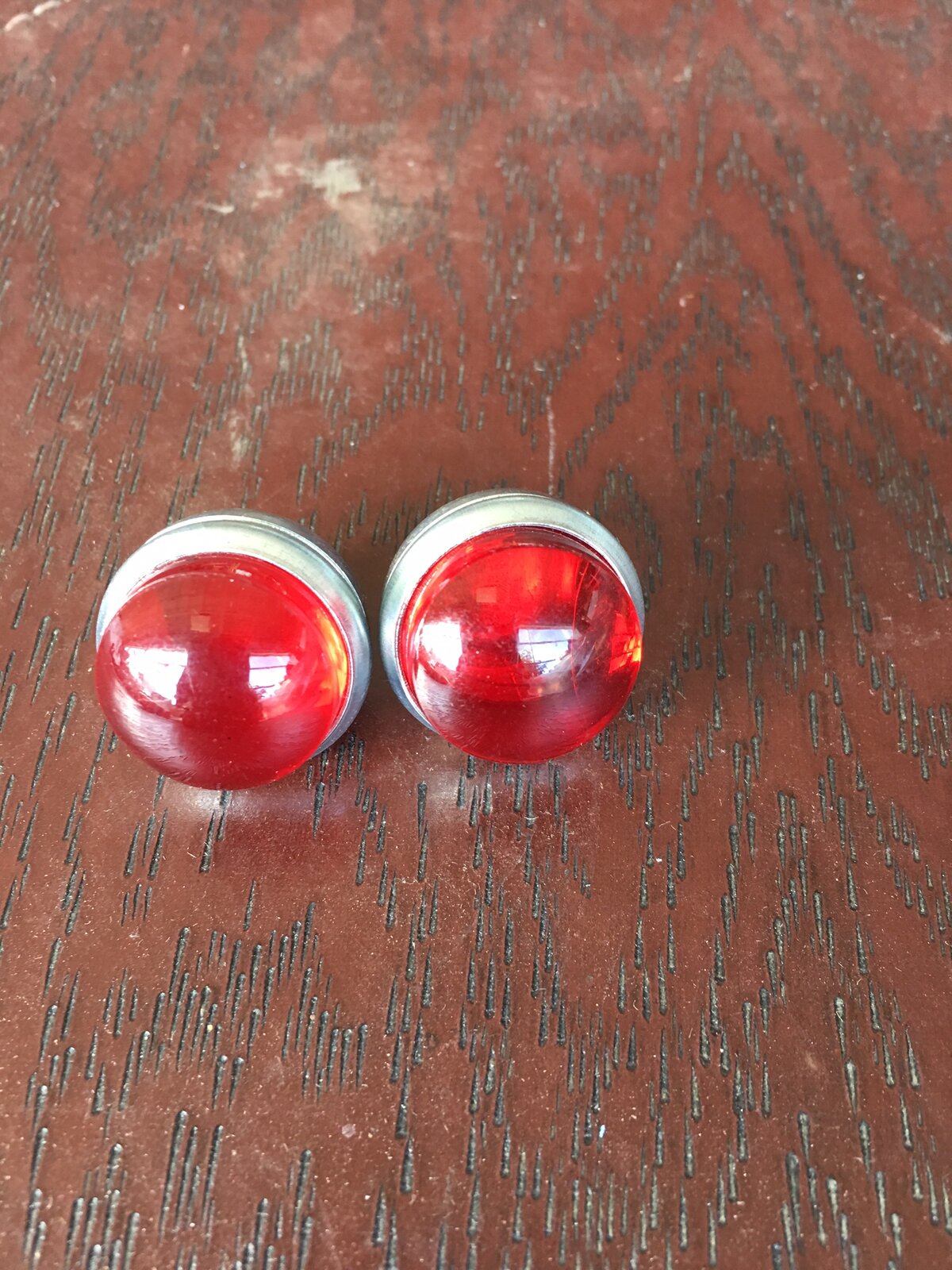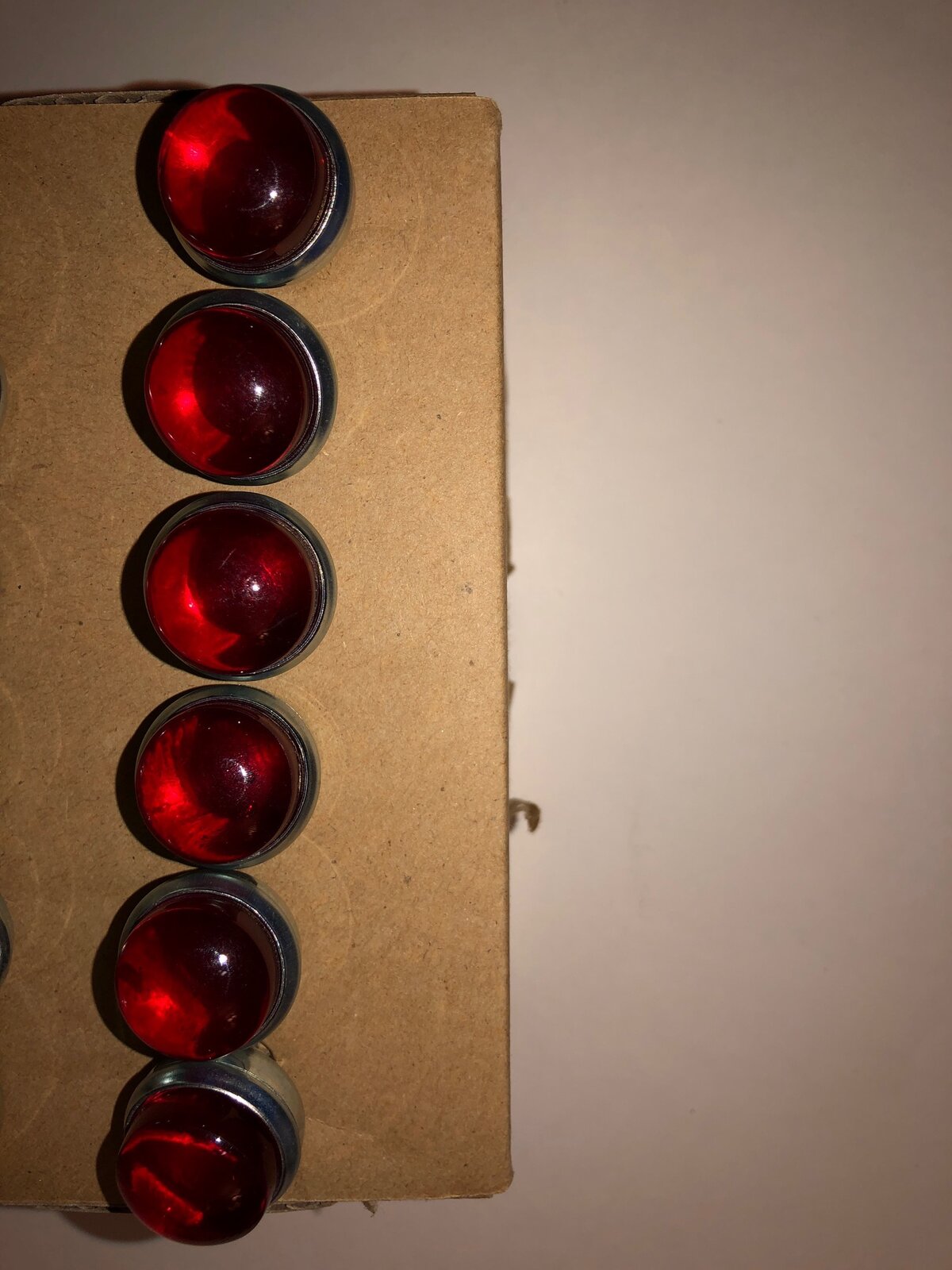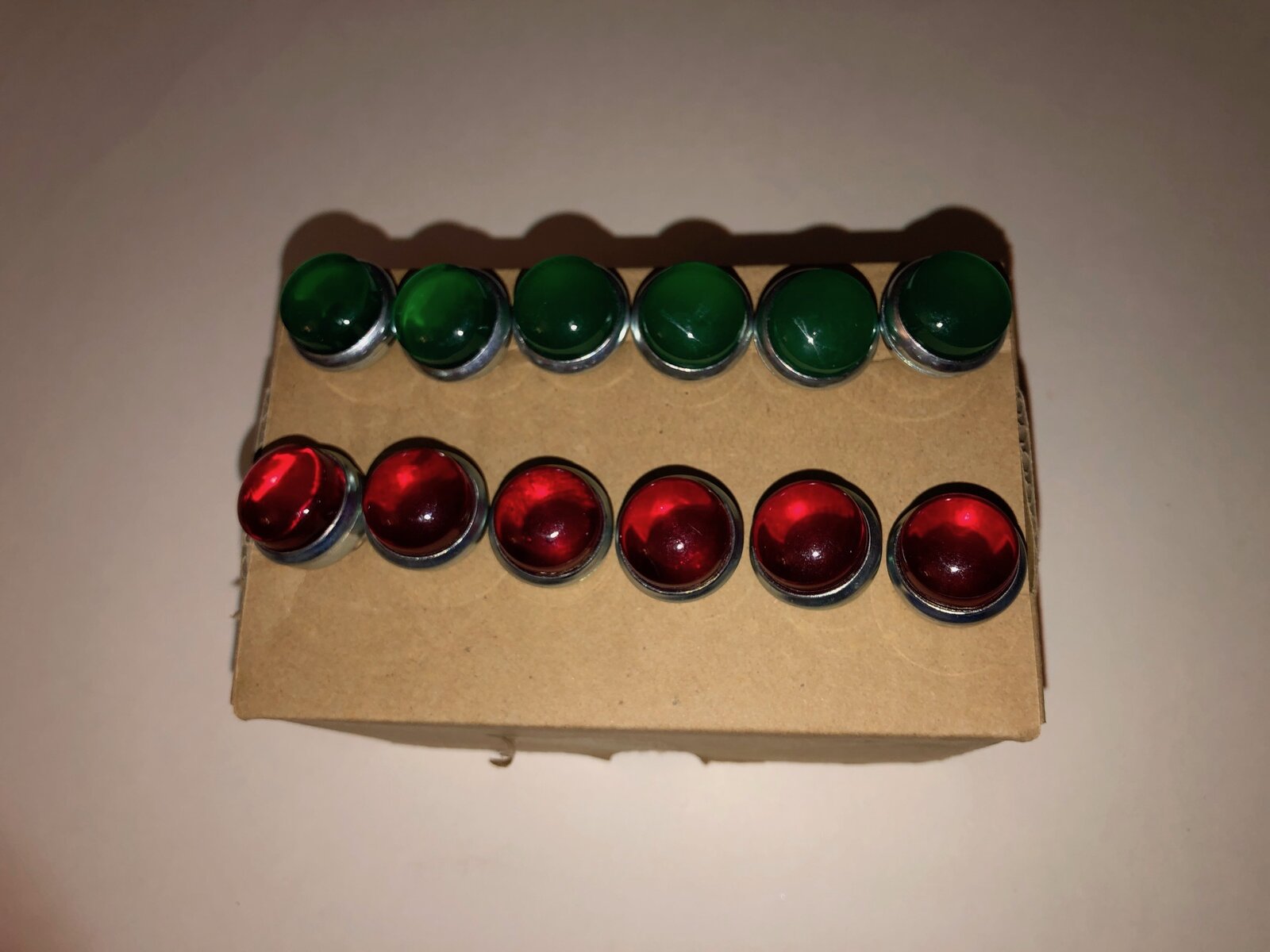 Includes rear bolts and nuts for application.
Again this is for a LOT OF TEN PIECES for one low price.
I sold over 12 thousand of these jewels totally convinced they were glass since they look like glass , clink like glass, reflect like glass. Not very long ago I heated a needle cherry red hot and it stuck into one. That said they are a super hard synthetic glass acrylic that looks, feels and performs like glass. Out of thousands sold I have had MANY MANY r.e-orders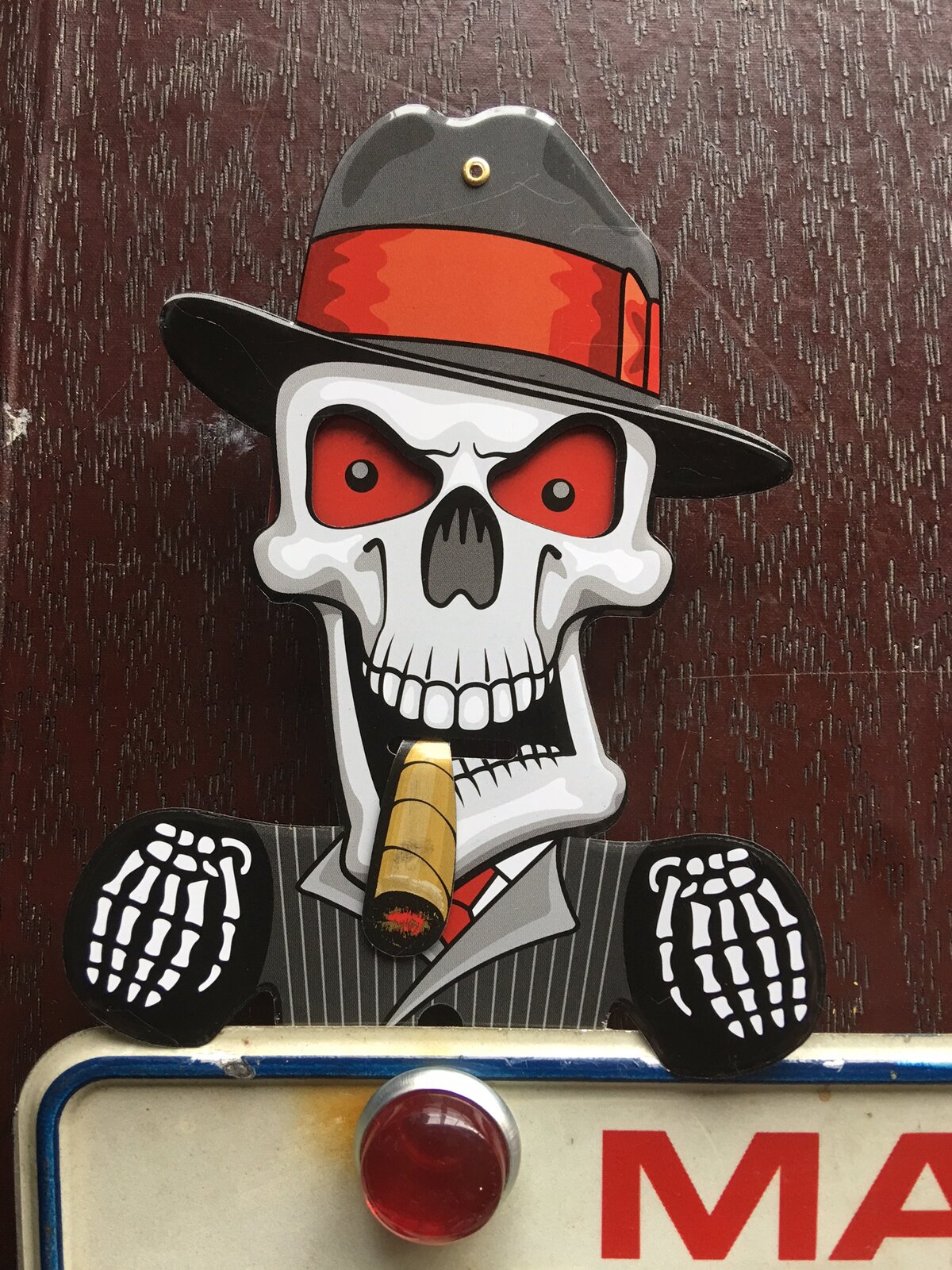 Last edited: