"Gym Dandy Surrey"
I haven't seen too many of these up for sale EVER! This one is VERY incomplete. Has all 4 wheels, 3 hubcaps, all drivetrain parts are present and function...
From what I've found out, these were made from the 50's possibly into the early 70's.
There is talk of it being mentioned or featured on The Art Linkletter show "Kids say the Darndest Things"
I'm curious if anyone has any interest in trading anything? I like 30'-50's Balloon tire bikes. I'm just testing the waters. It will be put on soon if I get no interesting offers.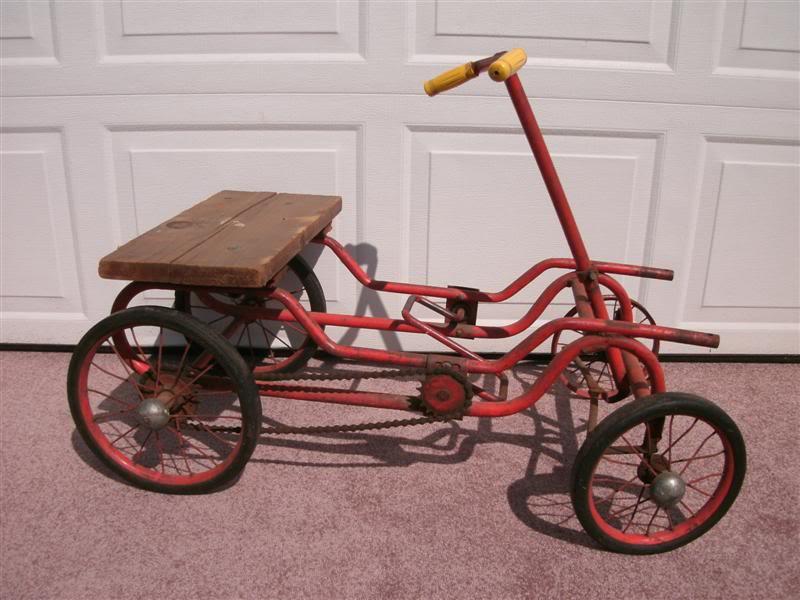 Any Trades?
Last edited: