Here we have some more Juicy Prewar Stuff, as follows:
A. Nice Autocycle Bars for your Crossbar Speedo.
195 + 21 USPS ship
> > SOLD
B. Torrington Dallas Bars
Outstanding condition (slight corrosion under right grip area).
195 + 21 USPS ship
C. Fresh Bob U-Restored Mesinger Slider
265 + 21 USPS ship
D. RARE Seiss Hand-Crank Siren
LOUD ! Excellent patina for your rider
385 shipped
> > SOLD
E. RARE Mussleman Two Speed Unit
in good condition. (Includes nice display stand)
285 shipped
> > SOLD
F. Delta Silver Ray
Good decent condition, all guts on board, original Delta script lens.
225 shipped
> > SOLD
G. Schwinn Autocycle Speedo Unit
Correct for your crossbar setup, nice rebuild.
435 shipped
> > SOLD
H. RARE New Departure Midget Bell
with knurled thumb wheel operation. Great working condition. LOUD !
285 shipped.
I. Excellent Reproduction Leather Bulldogs
135 shipped
J. NOS Champion Jewel Grips
Very clean.
95 shipped
K. Very Good Cond Torrington 10s
Outstanding end-cap legibility.
285 shipped
> > SOLD
L. Diamond Skiptooth Chain
Excellent condition, great blueing present.
95 shipped
> > SOLD
Please use direct email:
tocatahula@sbcglobal.net
First to reply gets 'em !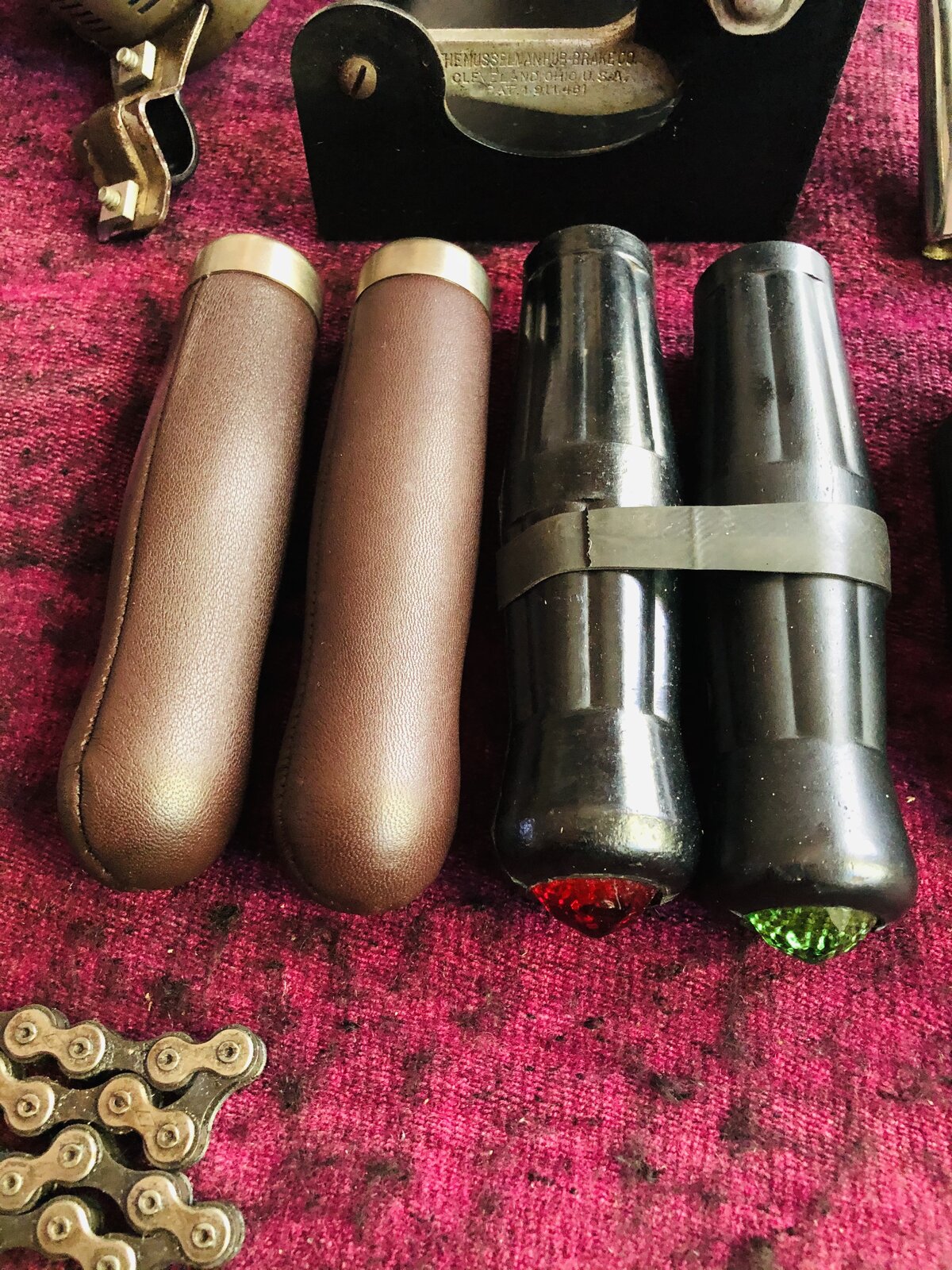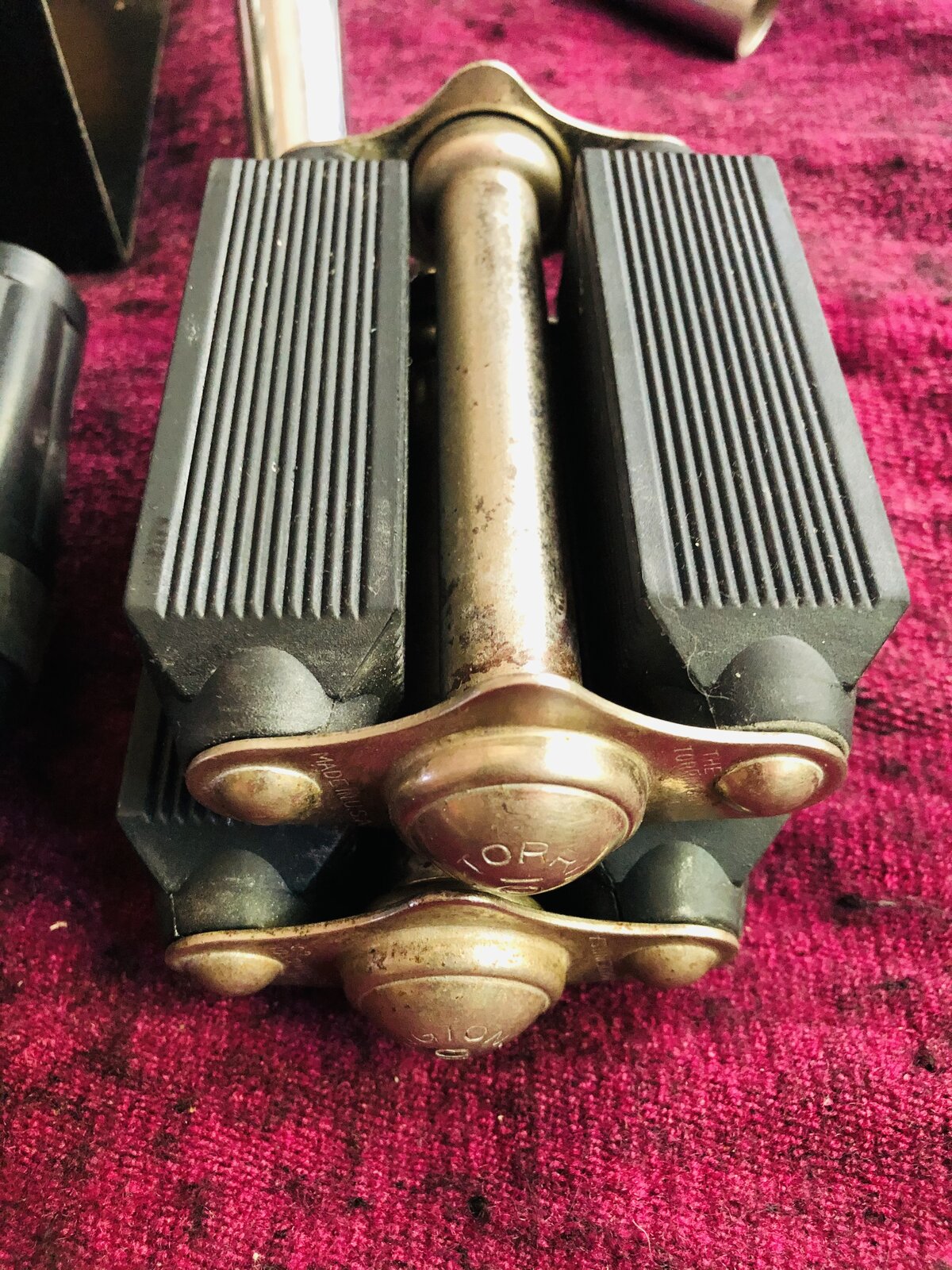 Last edited: