Riding a '38 Autocycle Deluxe
Amended, I have been just told by one of our collegues this is a 1936, first year Autocycle, Serial number: P15456 Serial number images just posted on second page.
This bike seems to have been assembled from two or more bicycles. All parts are original with the exception of some bolts, wire, and the sweet special reflector coke bottle grips (grips are old, not sure if the reflectors started out with these?). The fenders have been rolled and repainted; they have minor shelf wear, scratches, and some paint loss. They actually would look really good with a bit of distressing. Some of the brightwork pieces have been rechromed (rear rack, chain ring & cranks, chain guard), others have been painted with a silver/zinc paint; most of the painted silver zinc colored parts has some pitting underneath. The two chrome plated speedo mounting brackets have pitting under the chrome. There are no handlebar buttons with the bike. The original pogo leather seat top looks like it has been spray painted with multiple layers, it also has repainted spring and hardware. The rear rack legs are repainted but are originals, the black on these is more flat in color. There is a missing top mounting bolt on the rack. The bars, lights, and tank have jenky plastic rewiring roughed in that I did not hook up. Original fork key is broken; the key end is in the fork lock (see image). The man who owned this had the work done approximately 25 years ago. Today is the first time the bike has been reassembled since then.
+Awesome original painted tank, fork, and frame! Tank is super solid, minor paint losses and staining on battery tray. There were about a half a dozen black touch up spots on the frame that came right off with lacquer remover; the largest is on the rear fork just behind the chain guard (see images).
+original fender bomb, speedo console bar and speedo (aluminum has been polished on these parts). The fender bomb is hollow.
+stunning Ace badge and down tube decal.
+sweet original Schwinn seat mast decal.
+amazing original chrome rims (minor plating loss; New Departure rear hub, Schwinn front hub.
+NOS Carlisle Indian head tires in perfect condition (postwar).
+Includes everything to hook up the speedo (cable and mounting bands). I did not put this on because of shipping.
+original glass tank lenses.
Please feel free to ask questions. No trades.
Would look killer with aged chrome bright parts swapped out! A great opportunity for a Schwinn guy who is holding these chrome parts!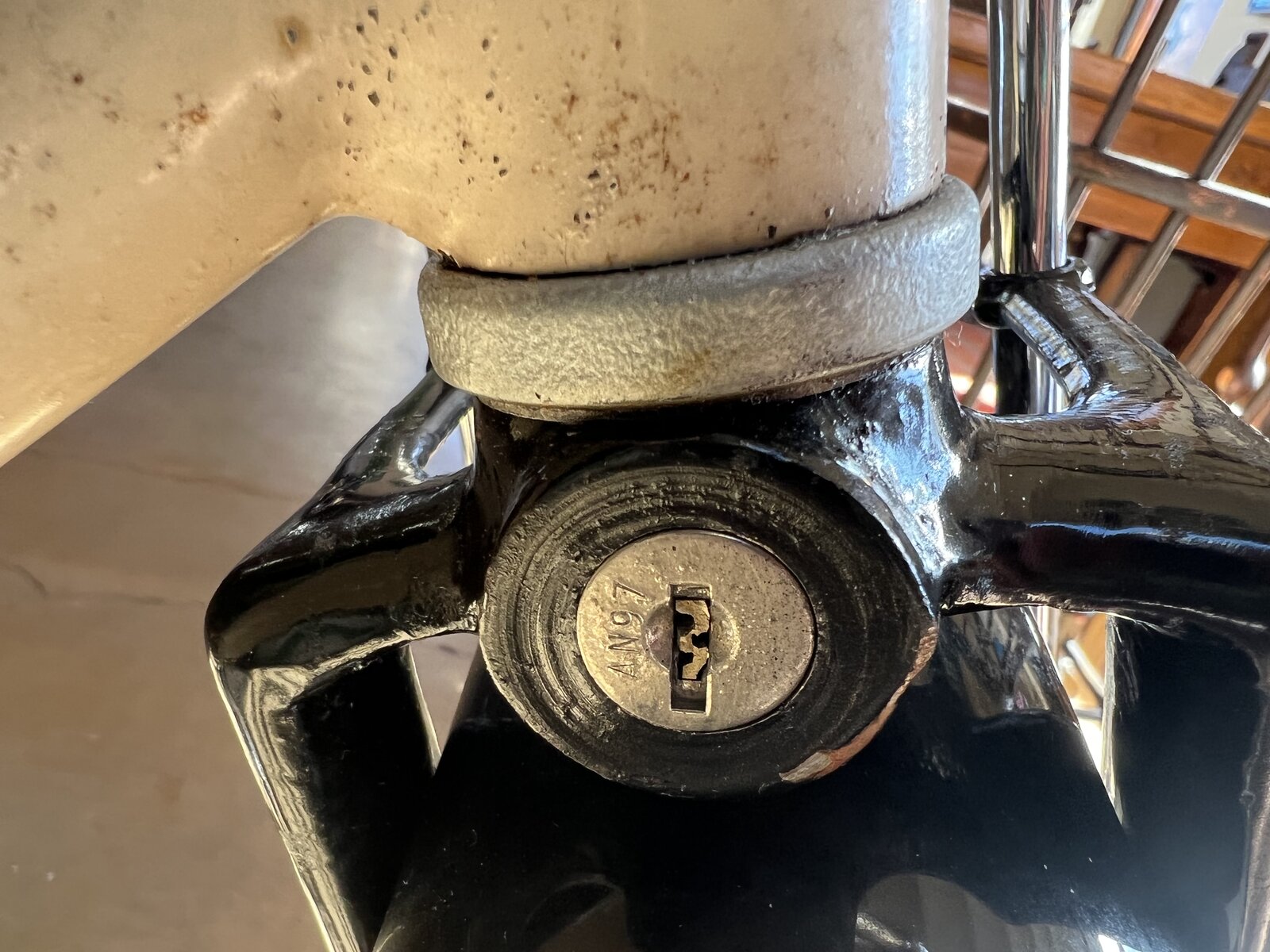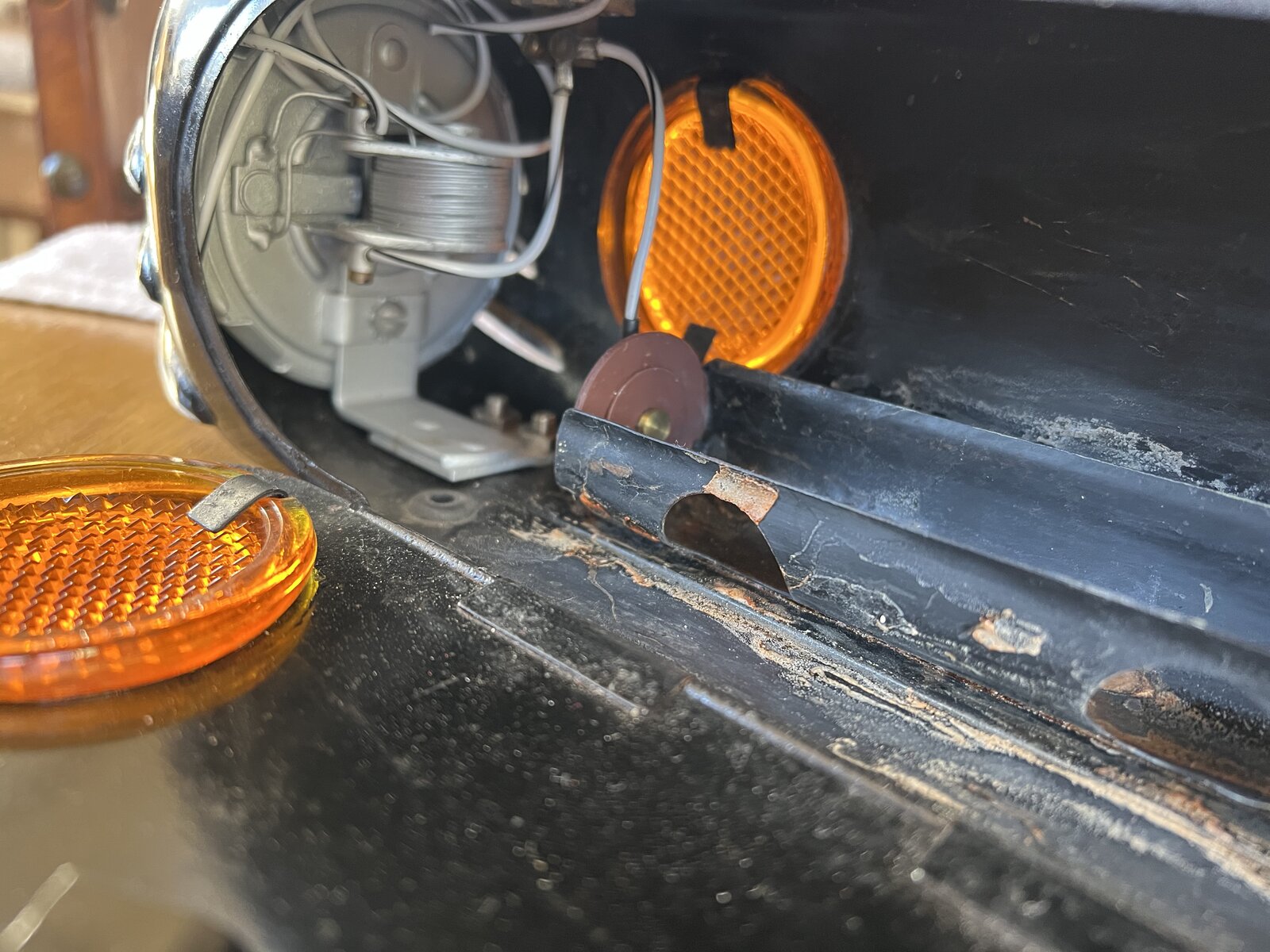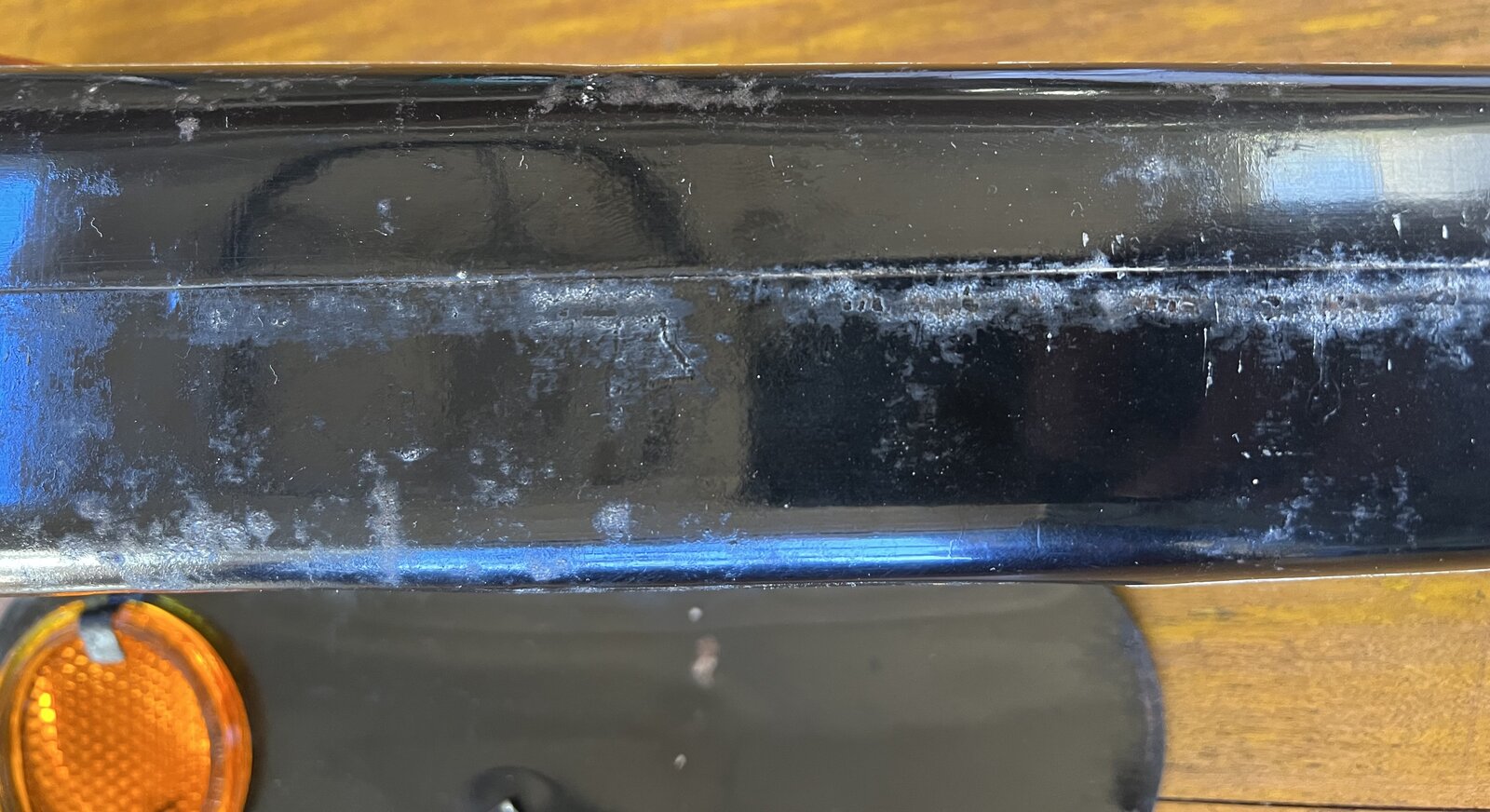 Last edited: