Riding a '38 Autocycle Deluxe
A selection of current and newly offered items on special tonight! Some of these you can find in my prior listings with more details and information. Let's see what we can get sold tonight! Lots of neat things here folks!
I will respond to all PM's thank you!
Nate VT
401-548-9082
1.'40 Fleetwing CWC fender set $125 shipped
2. '40 Fleetwing CWC ladies tank SOLD
3. '41 Schwinn og paint red w/white pins dropcenter 26" w/ND D SOLD
4. Prewar Shelby Eagle 26" og paint cobalt fender set awesome $135 shipped
5. Columbia solid wing guard SOLD
6. Tubular alloy 26" lightweight wheel set w/od paint ND D blackout & Torrington Westfield blackout front hubs! $125 shipped
7. '40 Roadmaster Shockmaster reworked to men's length super nice & clean! SOLD
8. '37 Hawthorne flat wide bars very nice $65 shipped
9. '37 Hawthorne pinball perimeter guard SOLD
10. Delta Hex Lead Zepplin fenderlight uber rare KEPT
11. 1995 MARIN Francisco Munoz factory special tribute model amazing! Monocoque construction!!
12. CWC WW2 Era lightweight bike with blackout parts $355 shipped
13. Three Early saddles $185 each shipped
14. Elgin oiler front hubs $60 ea shipped
15.Bendix hourglass h/d hubs $45 each shipped OD Green 36H SOLD Chrome 28h AVAIL
16. Postwar Western Flyer Camo Art Bike $305 shipped
17. '58 Colson Ladies Commander FOR PARTS PM - Parts on eBay seller ten_ton
18. DX large vintage patch KEPT
19. Waverly 20's tall frame ladies project Parts on eBay seller ten_ton
20. Killer early Westfield perforated badge w/screws On eBay seller ten_ton
21. '38 Western Flyer badged Huffman frame badge headset cups bb cups $135 shipped Fork & Badge SOLD
22. '38? Columbia straight down tube ballooner frame fork conduit fenders rare & rough. Good for G519 tribute! $245 shipped
23. '46 CWC nice og paint basic men's ballooner excellent rider Morrow $545 shipped
24. '21 Iver Johnson Lovell Diamond 20" frame/28" wheel dbr SOLD! Congrats to the new owner! Thank you CABE!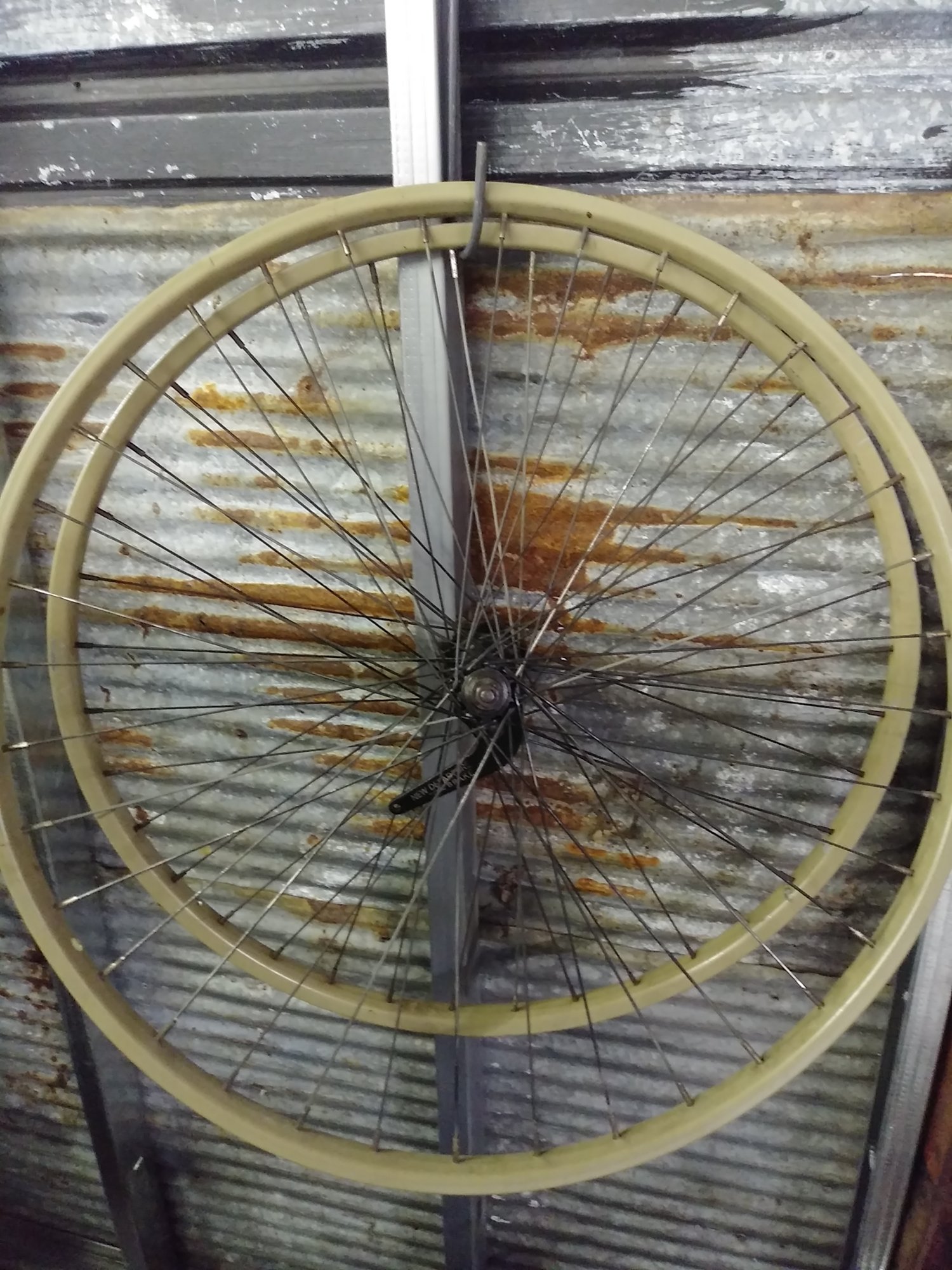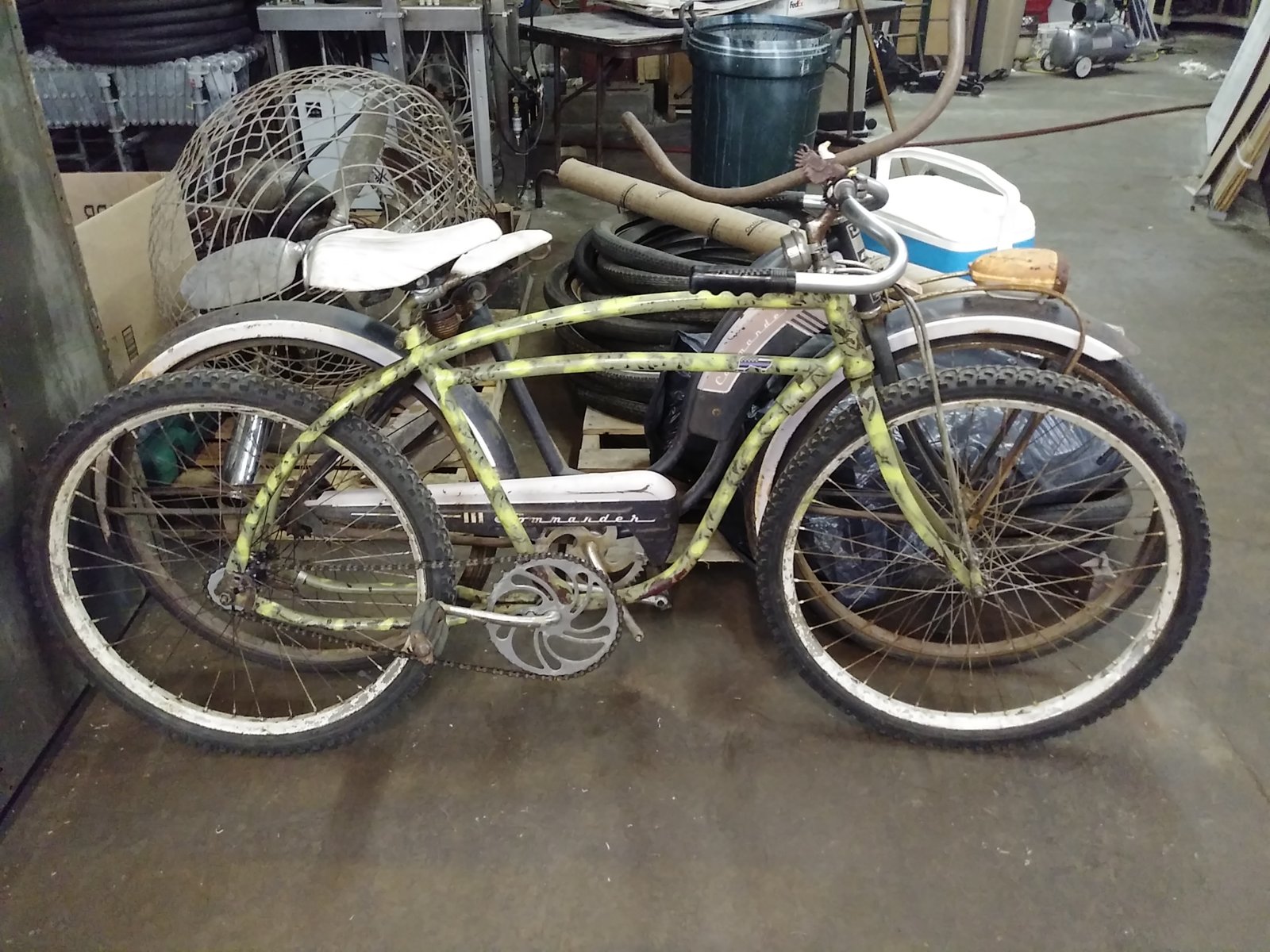 Last edited: