Mar 5, 2013
1,776
3,013
Richmond, VA & Detroit, MI
Here is an interesting bike I've been playing with a bit.
I added the seatpost / saddle / hubs and cleaned it lightly.
26" wheel frame with some factory paint details hanging on.
Appears to have been red and green once upon a time.
Lots of oddball features:
- very tight opening for the wheel & tire at the chainstays
- extension? at the bottom bracket with no explanation
- fork blades mounted like axe handles
- Badge that is obviously missing some vital backer, but cool!
Anyone have any insights?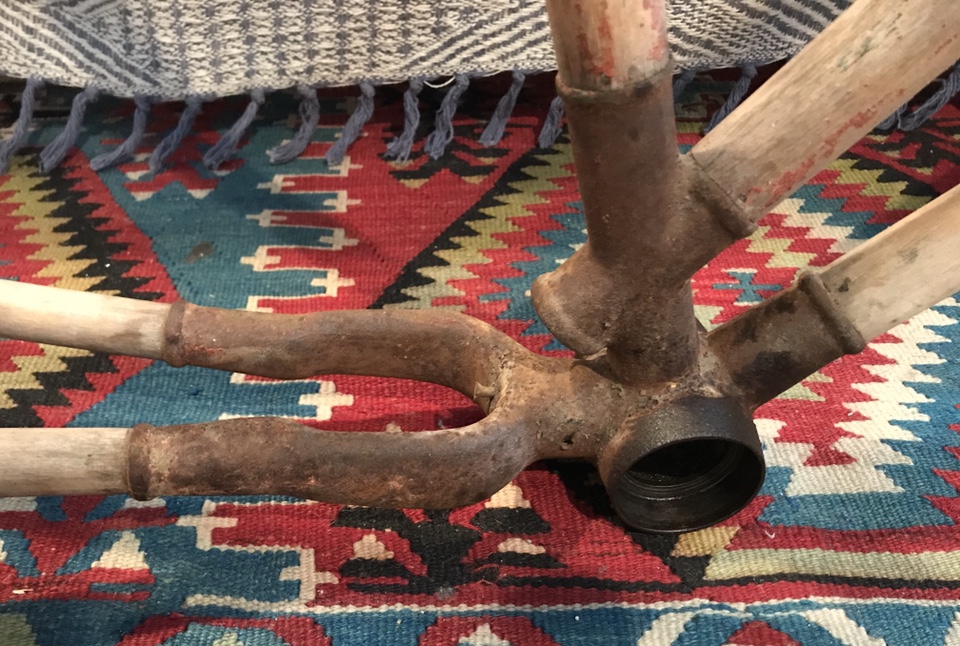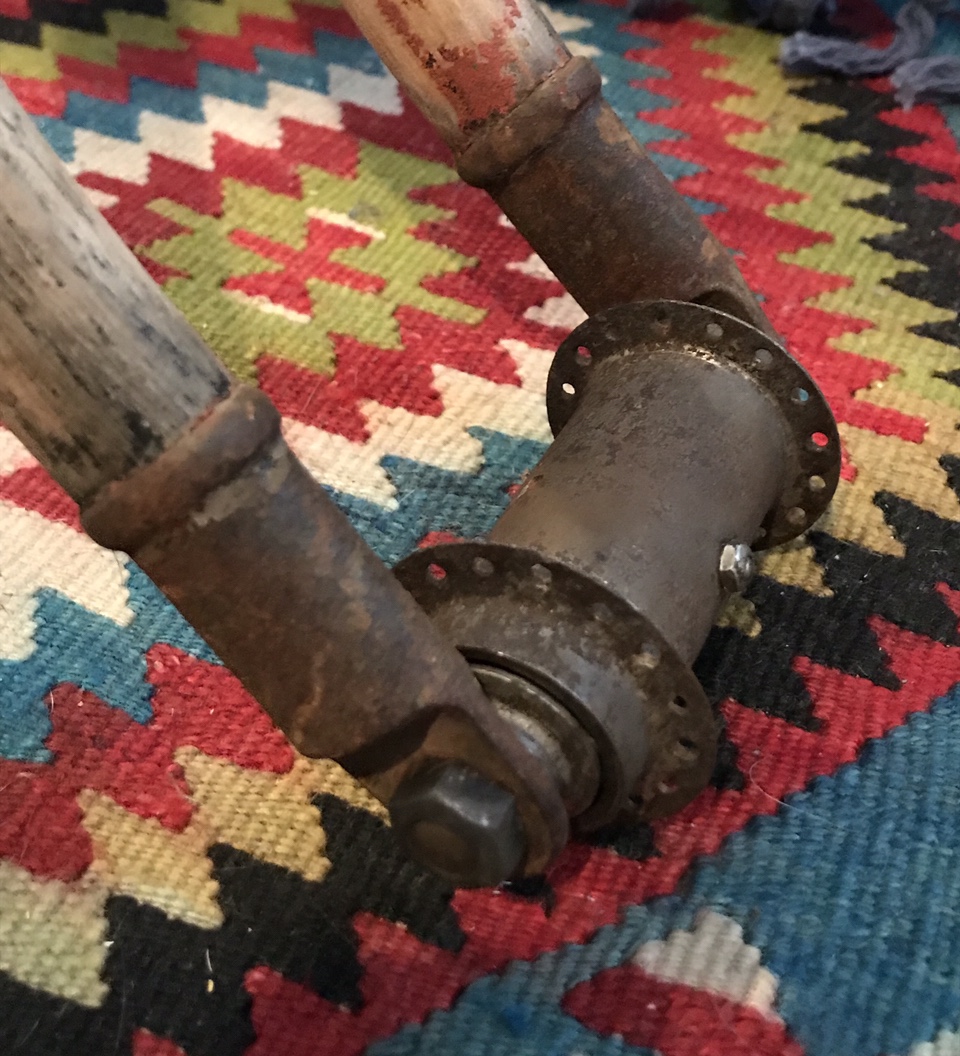 Sent from my iPhone using Tapatalk