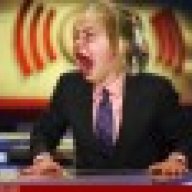 Riding a '38 Autocycle Deluxe
Mar 26, 2011
6,973
63
Norfolk Va / Va. Beach va.
I, as many of you, am a collector of the Chromed Spaceliner style bikes.
It would be a great reference to see what yours (before and after) looks like.
There are so many variations of these Murrays, so lets see what you call a "Spaceliner"
Be sure to let us know what you had to do to get it in showroom condition.
Wayne Adam had a great post of his finished resto a while back...and was a great help.
Wayne it's your fault for getting me into these. I was content on the "ballooner" style bike when I started this obessession / addiction. But your post of the never seen before style bike, just did something to me. And I thank you for it.
I'm proud of my two
.
This is my after restoration of a 65' ladies and mens Astroflite
Here is the before on the mens (actually two, still working on the other)
Here's what needed to be done on these....
My ladies needed no work to look this good. What you see here is how I got it....an amazing condition find.
Battery tray is in rough condition but the light works. Still need to work on the horn. The rear talilight assembly is missing, working on finding that. The chromed headlight bezel needs replacing and the dash decals are rough. But, presentable for the moment.
The finished mens was a chore to get done. The clearcoat on the frame was peeling/flaking,faded and foxed. So a month of scraping the clearcoat with a razor blade, to get to the chromed frame was rough on the fingers but, the end result was amazing. He shines again!!
Still need to find a new headlight bezel as this one is cracked. Needs a new battry tray too....anybody got one??
The second mens Astroflite is still in resto. The seller still is trying to find the much needed tanklight parts and the tailight assembly.
Again, Lets See Yours!! And thanks for sharing.
Last edited: