OK...
@barneyguey
Barry...I bought it!
Turns out it was the guys mother's bike that she got new. It had been banging around his garage for years since his mother had passed away, along with tons of assorted other things. He figured the bike was made sometime in the 1940's and his mother was born in 1931. He wasn't sure at what age she got it, though.
His daughter had the bike listed on Facebook for
6 months
at $700. Then, the other day it appears again... but with newer photos, for $299. When I met him (his daughter wasn't around), he said "I'm not taking less than $300, I have a guy who wants it for his collection", and pulls out a piece of paper to show me his name and phone number. I said I just came to look at it and see exactly what is was.
We spoke for awhile, he now knew I collected bikes, we had a good repore going, but told him I couldn't do $300 and thanked him for even showing me the bike. He then asked what I could pay...I said I have $170 on me, and he said "I'll take it" and smiled. He said he gave me a good deal and was happy I was the one going home with it.
Serial number is:
J84665
Can someone let me know the year, please?
Enjoy the barrage of photos. Appears to be only the rear reflector missing!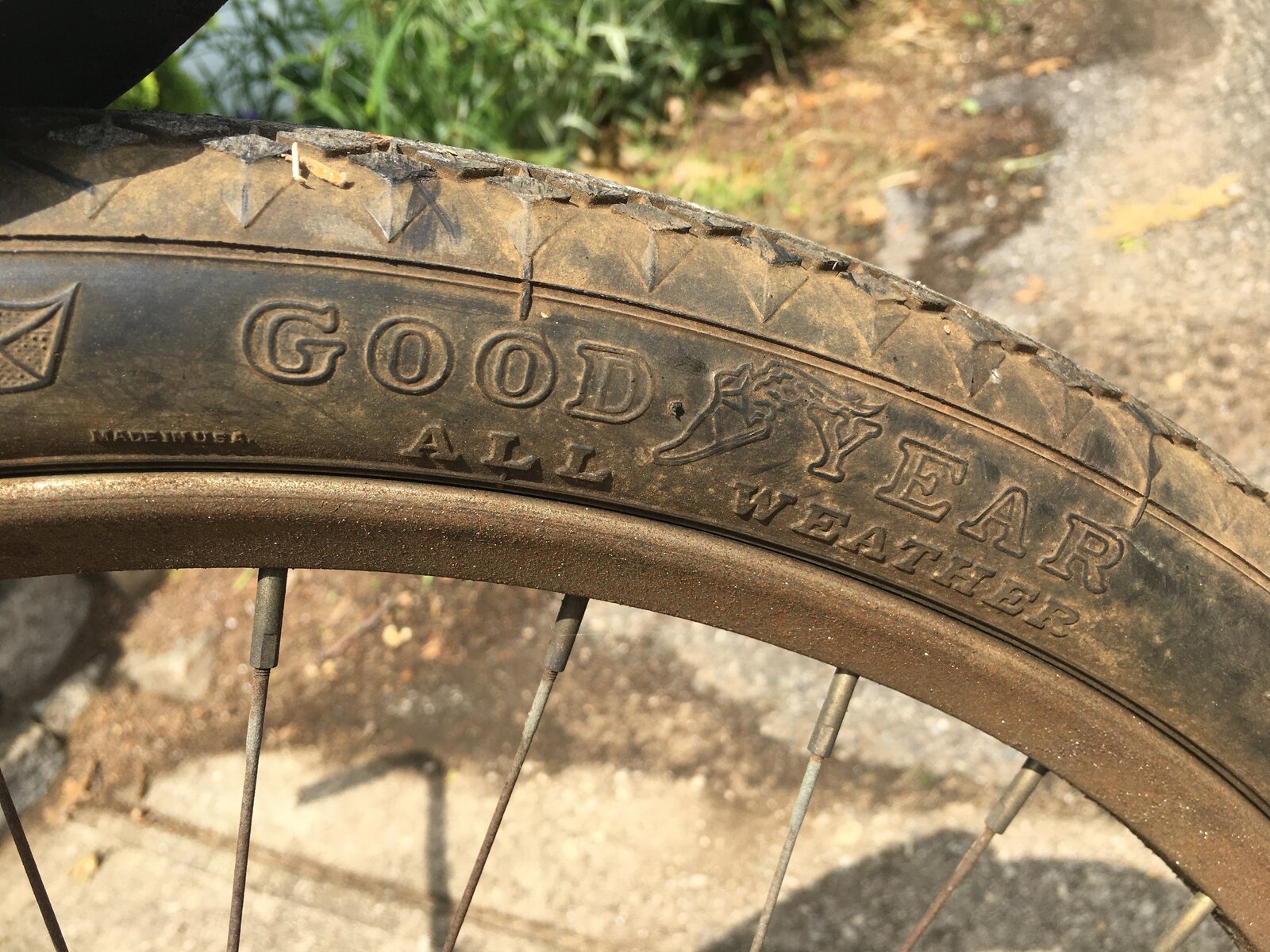 Last edited: