Hi guys/gals.. Many thanks to my post on my old Claud Butler track bike last year. It still sits in my living room and I admire it everyday. Haha
This one has me stumped.
Just got this skip tooth "track" bike that's fixed gear. It came with a set of wooden rims, that the old owner said he had removed so he could ride it around some time in the past...and I cannot find any info on the head badge at all.
I will let the photos speak for themselves, and any info is much appreciated! Thanks!!
What I know...
BSA front chain wheel, vintage pearsons leather saddle, similar to a brooks, serial number for frame is at the top of the seat tube... headset is also serial numbered. I'm taking a long shot and guessing it's pre '33.
- Jon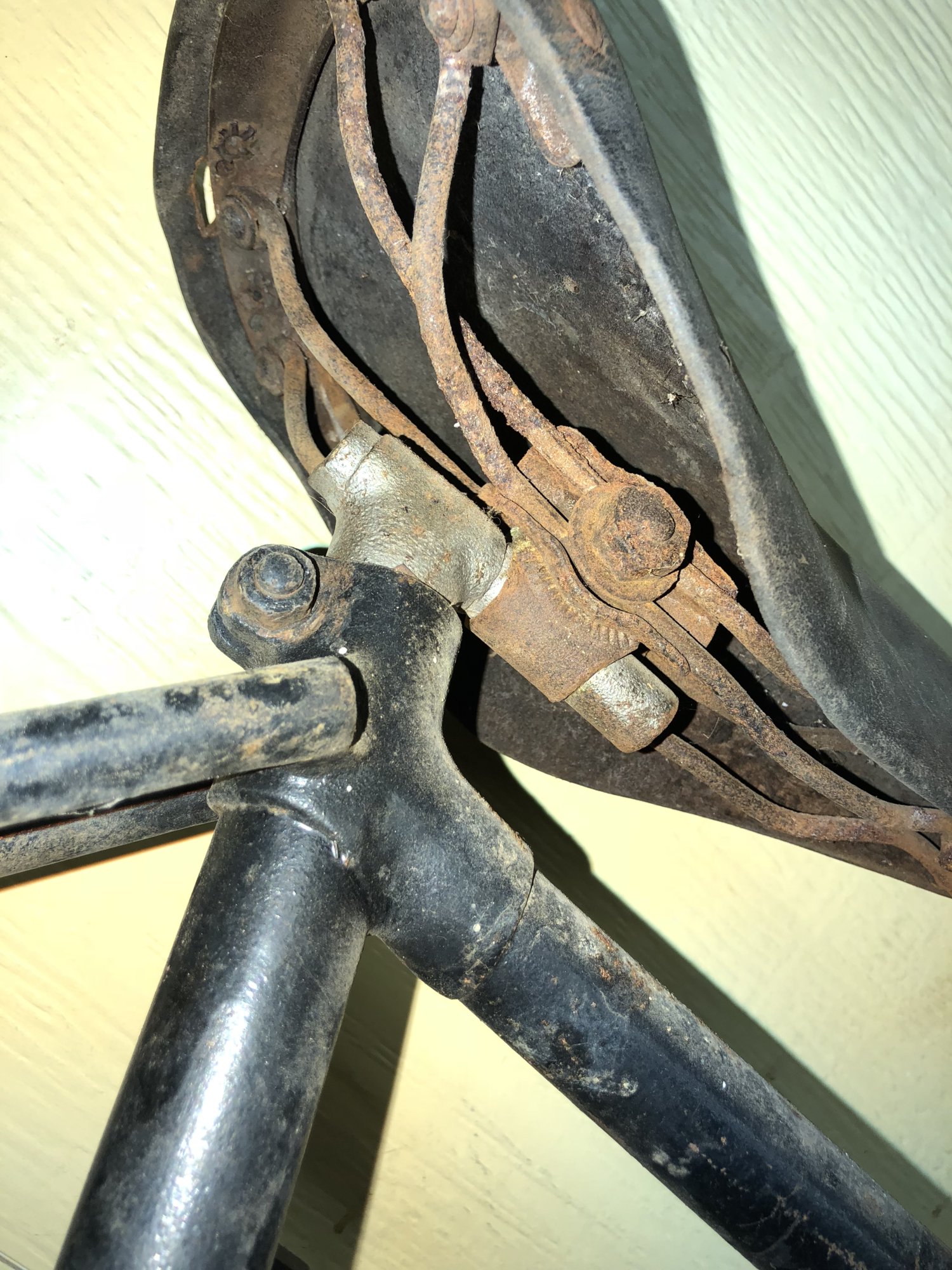 Last edited: