Riding a '38 Autocycle Deluxe
These are some of my local finds. I was the first collector to own each of these.
1937 Viking (Westfield) craigslist find. Bought from the family of the man who got it second hand when it was only a couple years old.
Still has the 1939 River Rouge MI and 1940 Detroit MI bike licenses.
Before and after:
1970 Cotton Picker. Local ebay find from the original owner. He repainted it long ago, original paint was still intact under the repaint. I started cleaning up the chainguard, and sold it to a friend who cleaned it up the rest of the way. He did a great job and was able to preserve most of the original paint. I got it back in a trade, but ended up selling it again. I don't have an after clean up picture.
This one found it's way to the local bike shop after an attic clean out. Before and after pic. Even found a nice tank for it. This is the only one of these I still have. Lots of cool stuff on it. Also still wearing it's 1938 Detroit bike license. Think it's a '37 or '38.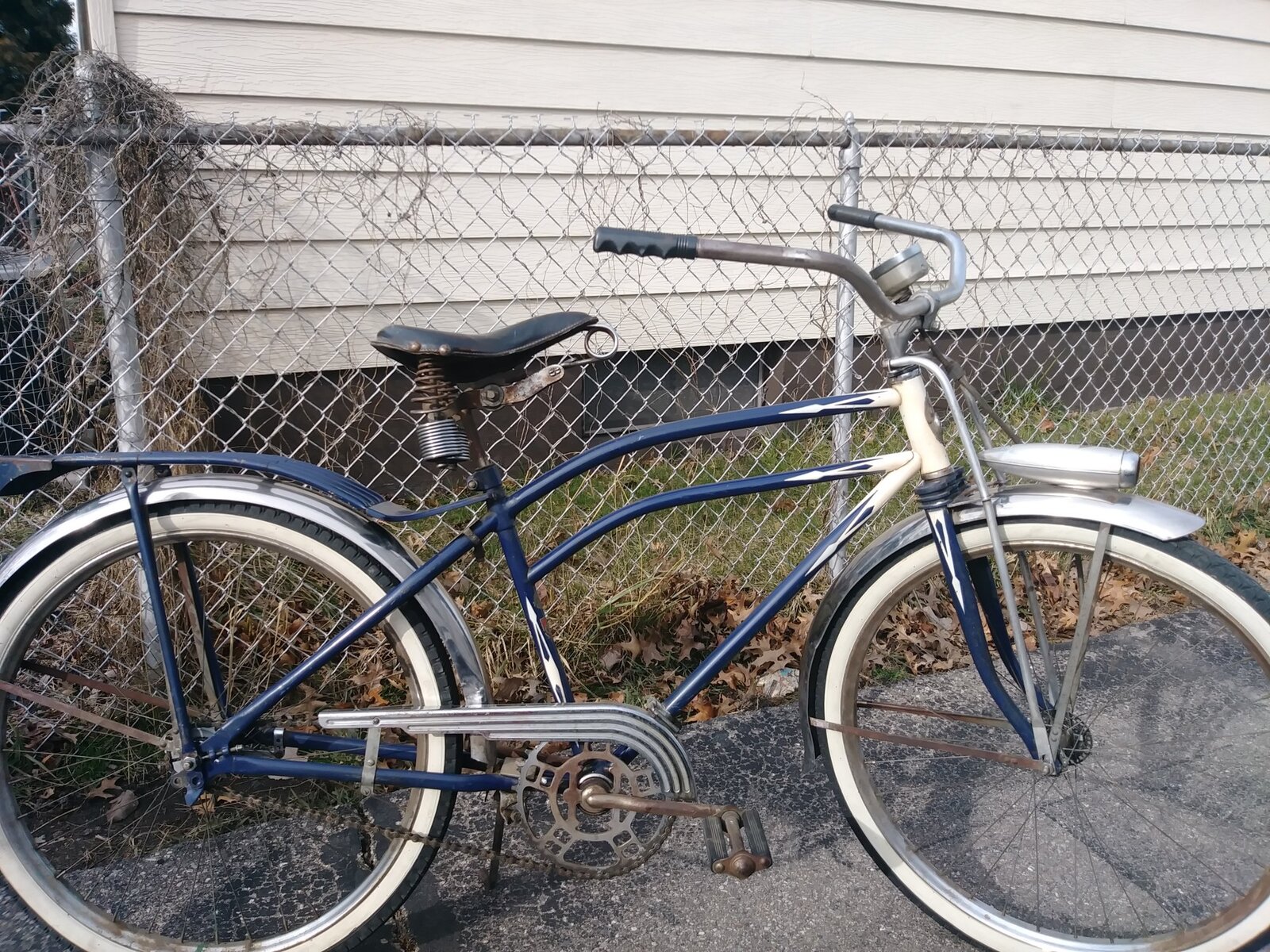 And last but not least, 1940? I think it was, Elgin Miss America. All original paint, except the front half of the frame, and where they slopped some on the fender and chainguard. Hard to see here, but this thing was loaded with pinstripes everywhere you looked. Ended up having a really nice original seat, under that seat cover. Sold to the same friend as that cotton picker. He cleaned it up, tracked down and painted the missing parts. Turned out super nice. Unfortunately I do not have an after pic of it either. This was a "make an offer" with one picture of this bike, on FB marketplace.