Wore out three sets of tires already!
Earlier on this Wednesday, my dad was at a local fire museum, and I guess they had some stuff in storage they didn't want/need anymore, so they offered to just give him whatever he wanted out of what was there. Among the stuff he took home with him was a bike. He had no idea what kind of bike it was (he's more into gas and oil memorabilia, along with classic cars,) so when he showed me a couple pics of it on his phone, I was blown away by what he obtained! I can tell that at least the fenders, chain guard, kickstand, and pedals aren't original to the bike, but the Elgin does seem to have the original wheels, chainring, seat post, truss rods and fork on it. I don't know if the seat, handlebars and handlebar stem are original to the bike, but they do look fairly old all things considered. I don't know if the paint is original, but it's very old and flaking off the frame. Amazingly, there's hardly any rust on this bike! It's practically just bare steel poking through the paint, and even the wheels look remarkably clean for their age! Even the tires, which have cracked in spots from sitting flat for years, still feel surprisingly soft in most places. This bike had to have been kept indoors for most of its life to be in this good of shape!
What we need help with on this bike is figuring out the year, manufacturer, what parts are original vs. what isn't, and how much it's worth.
This first batch of photos is in "as found" condition, with all the original dust left undisturbed aside from where it's been handled.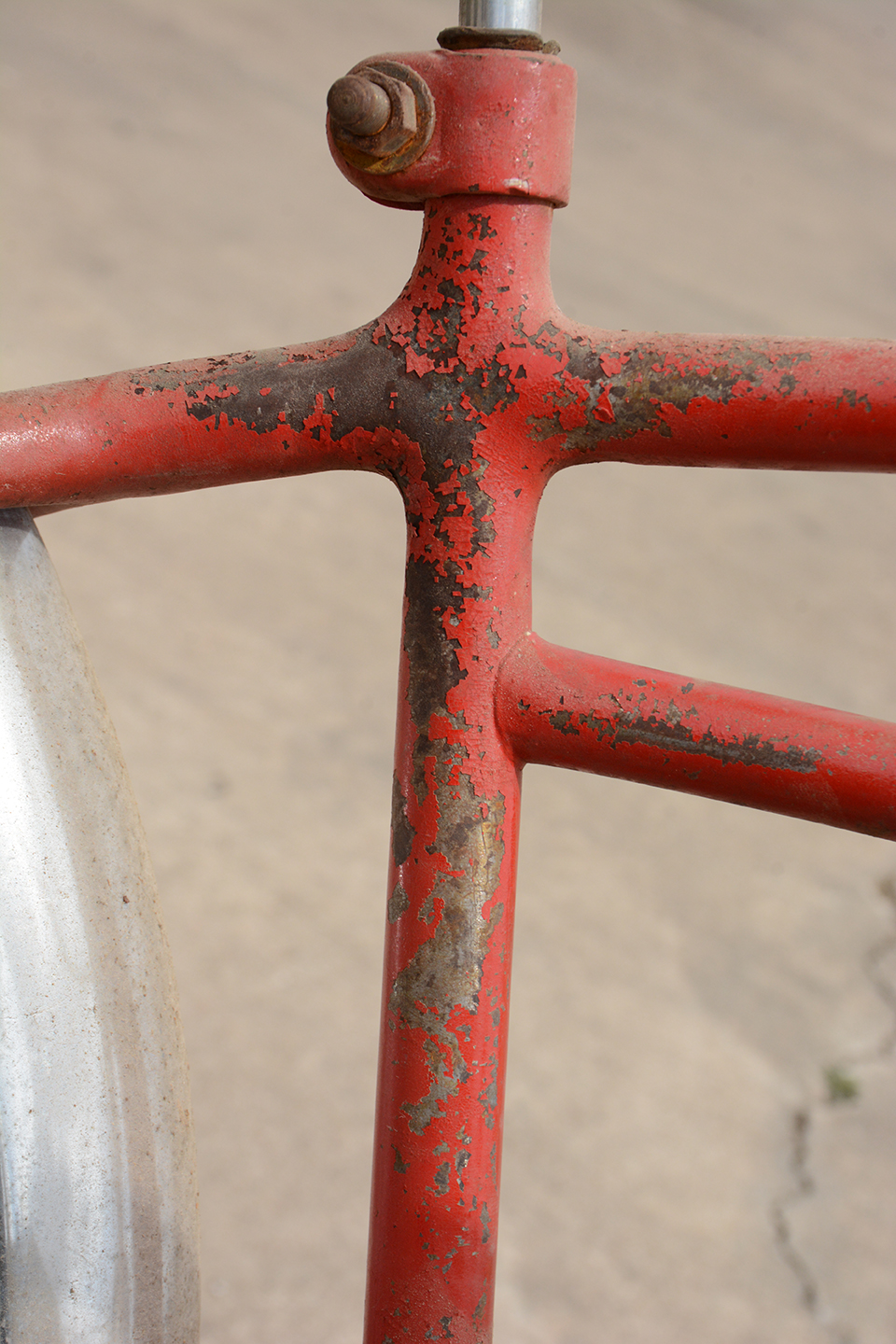 The head badge is missing, but I can just barely see where the head badge rivets would've gone. It looks like that area was painted over, so I can't tell if the paint's original, or an old repaint from decades ago.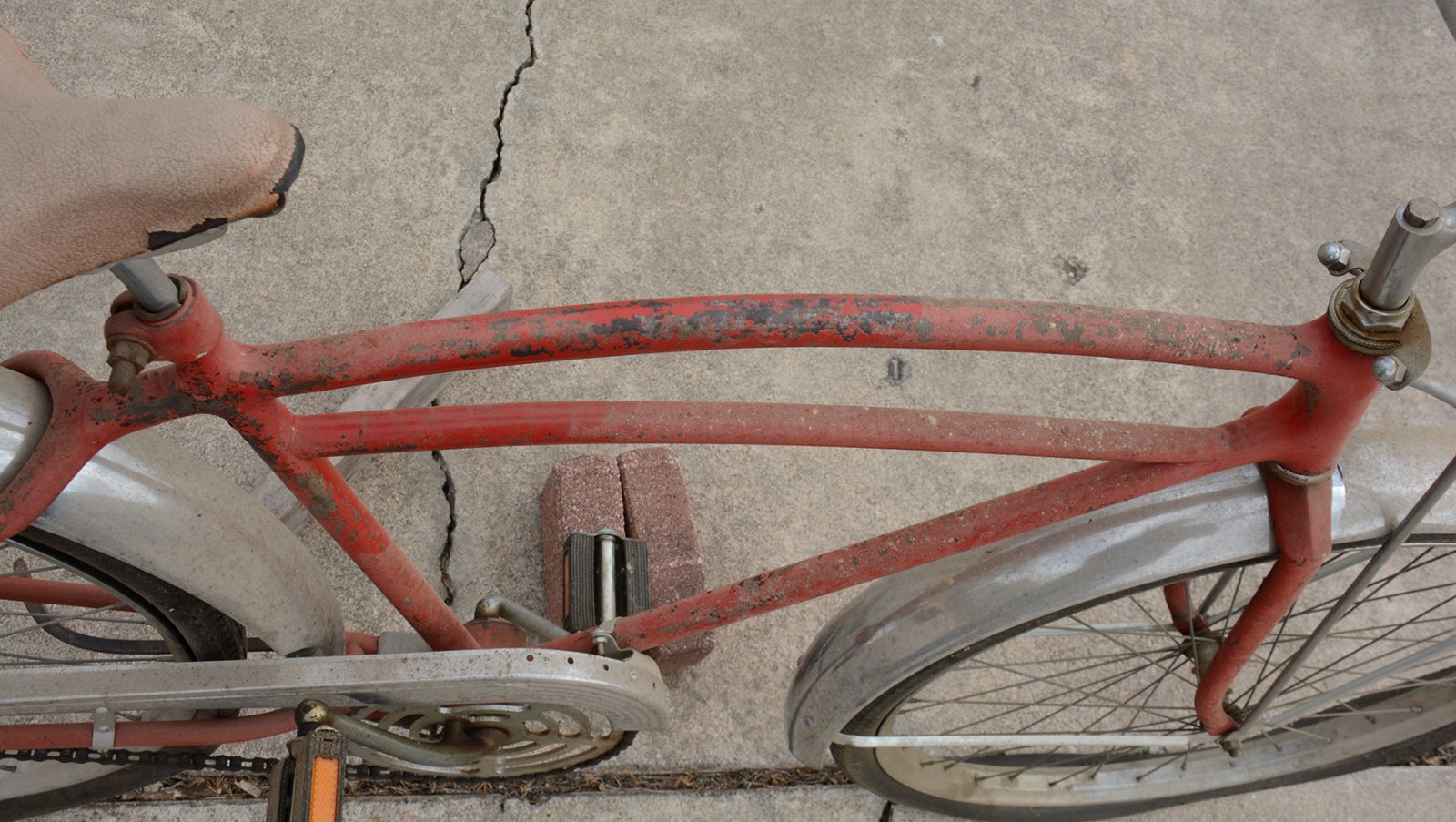 Maybe it's just my eyes playing tricks on me, but it looks like the fork is bent back just a little. I cropped the picture below so the front of the headset is angled completely even with the sides of the picture, and the fork does appear bent back slightly. I think I could bend them back to the right angle, though, or at least get them close.
One more detail I'm skeptical of: I don't know if this is the result of manufacturing, or frame damage, but there's a slight dip at the front of the top tube just before it meets the headset. It doesn't look too bad, but I don't know. I'm not an expert on Elgins, as I've never been able to get my hands on one before.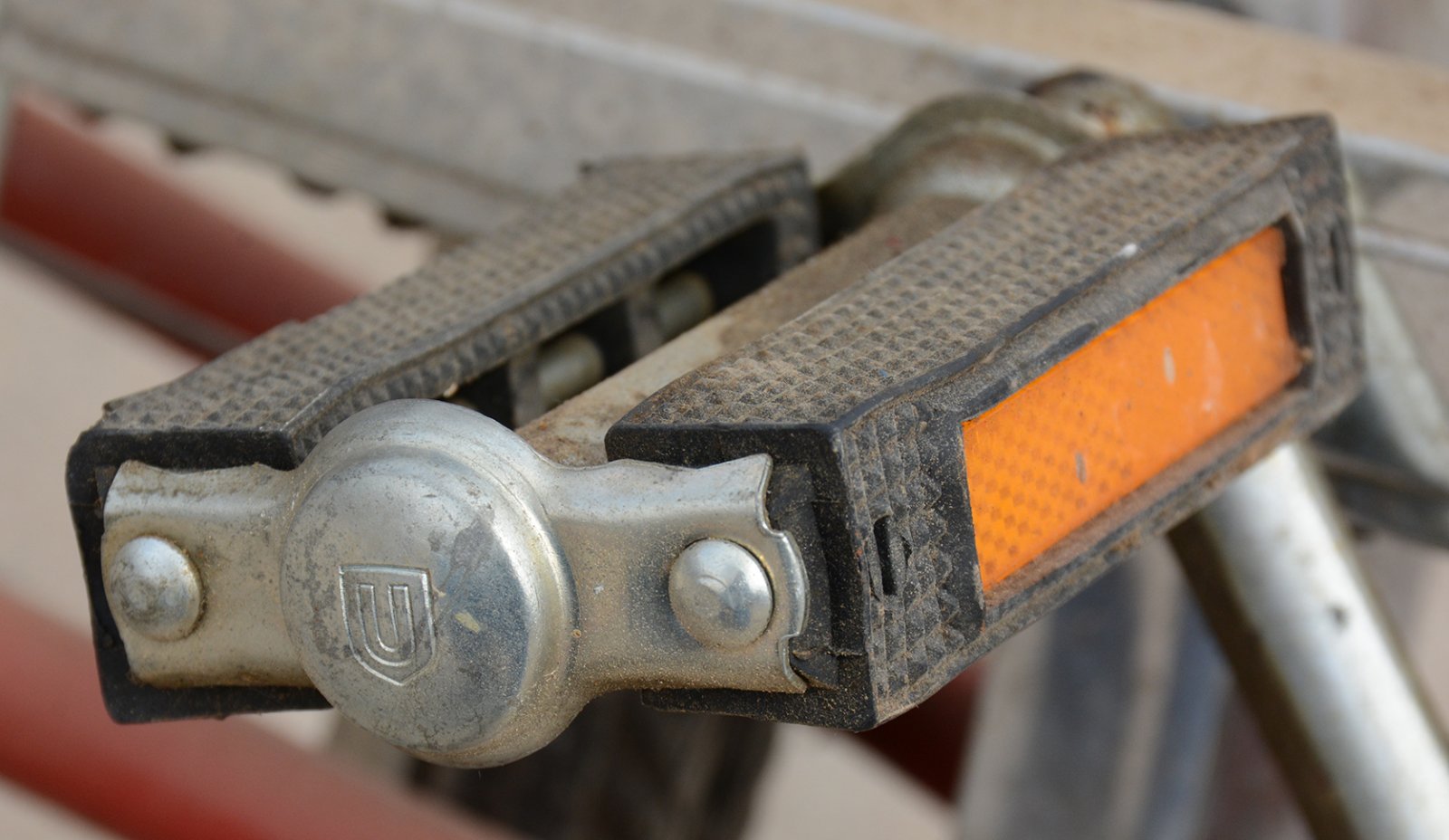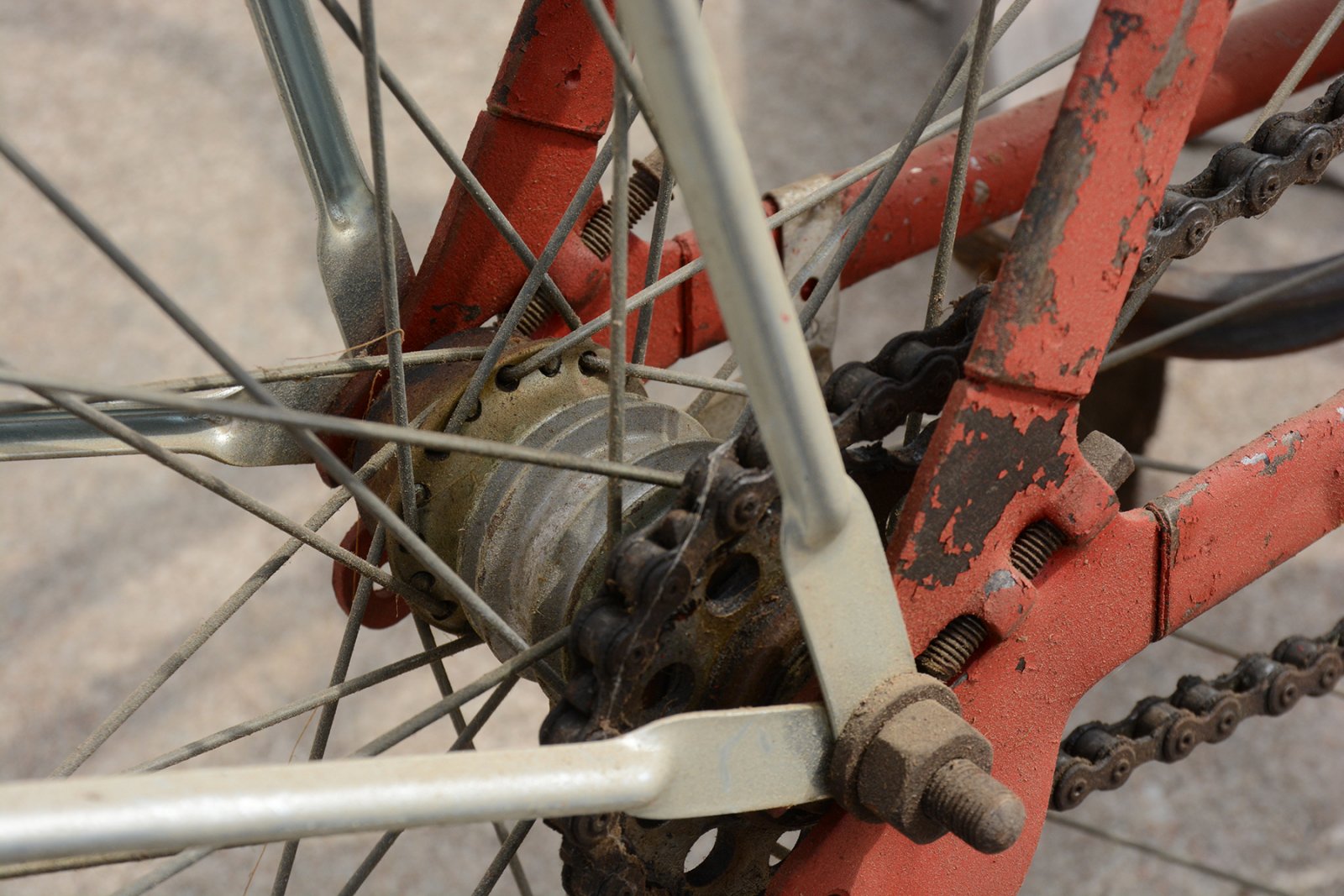 For those who can't read it, the seat says "Lobdell Emery Made in U.S.A."
More pictures coming up next!