I'm hoping someone would be able to identify one or even both of these I picked up today.
The maroon one has a label on the front that says Canadian Tire Supercycle. I'm not sure if it's the sticker for this trike or not.
The red and white trike does have a label on the front, but someone has painted over it. I can kind of make it out (Brentwood) or something to that effect. Should I try to remove the paint to see the sticker and if so, how would I do that without damaging the sticker ?
I hope this is the correct place to post this and if not, my apologies. I appreciate everyone's time if you do happen to look at this post.
I'm sorry I forgot to ask, but should I leave these as is or is it worth restoring (myself or by a professional)
Thank you again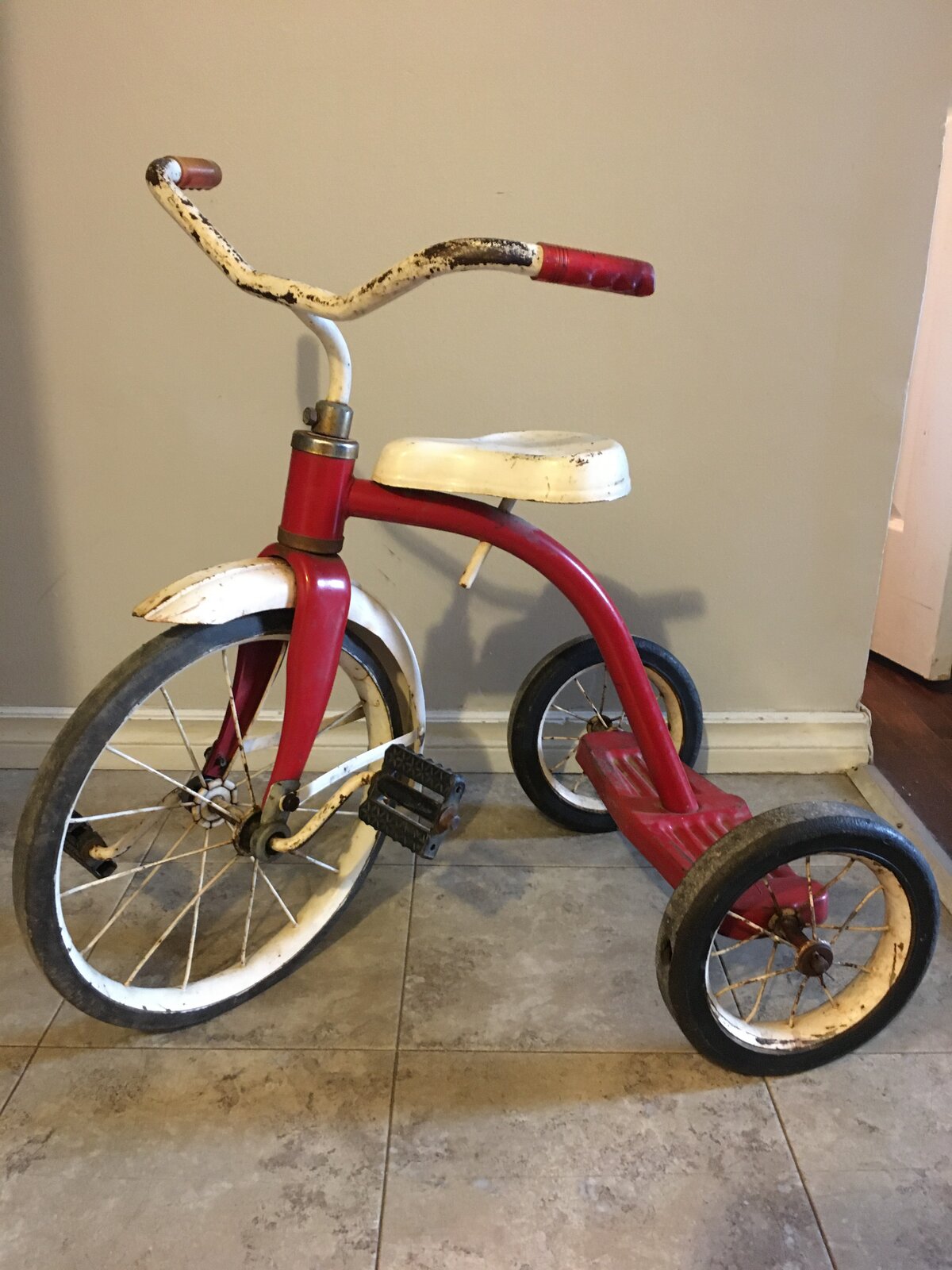 Last edited: