Finally riding a big boys bike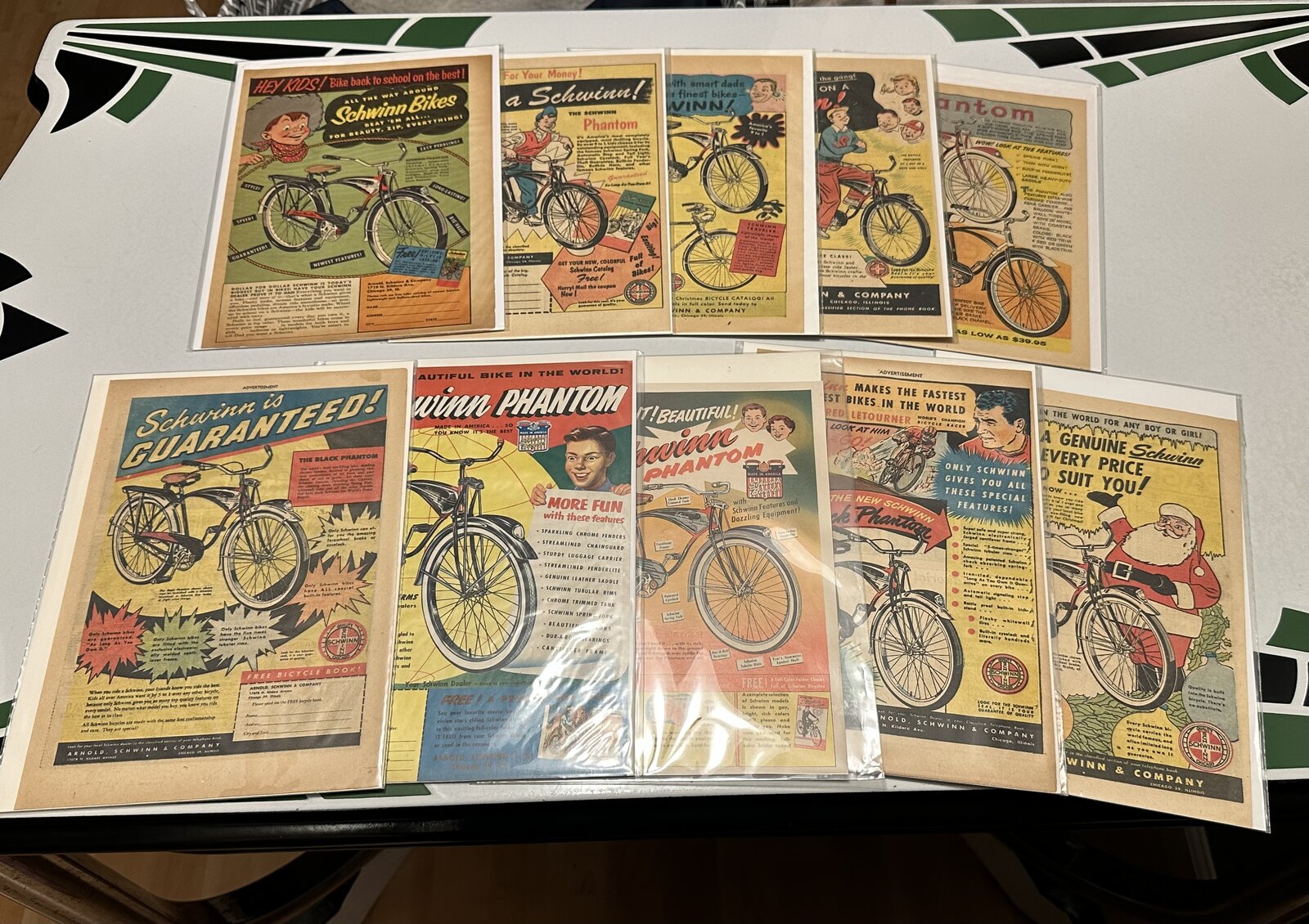 For sale are a group of 10 different original Schwinn Phantom advertisements, 9 specifically Black Phantom and one looks to be advertising a red Phantom and Wasp. Some small nicks and creases but display really well and overall very nice condition for their age.
Measure between 6-1/2" to 7" wide by 9-1/2" to 10" tall.
$130 shipped within the US, Paypal friends and family only please