I've got quite a bit of ballooner era hardware floating around my life and its time to start going through it, tagging and moving it along.
Prices / details in pictures, please feel free to ask any questions or make any offers you may have. All prices are Shipped / OBO
Always open to horsetrading for early bicycle gear, bicycle artwork, bicycle tools etc etc - PM me to discuss trade options.
Torrington bars / Mercury stem: $275 shipped
Mens Lobdell : $135 shipped
Rec-chromed bottom bracket: $70 shipped
NOS Delta : $120 shipped
Torrington 8 blackout pedals: $60 shipped - SOLD
Delta horn tank insert: $40 shipped - PENDING
Crash rails: $40 each shipped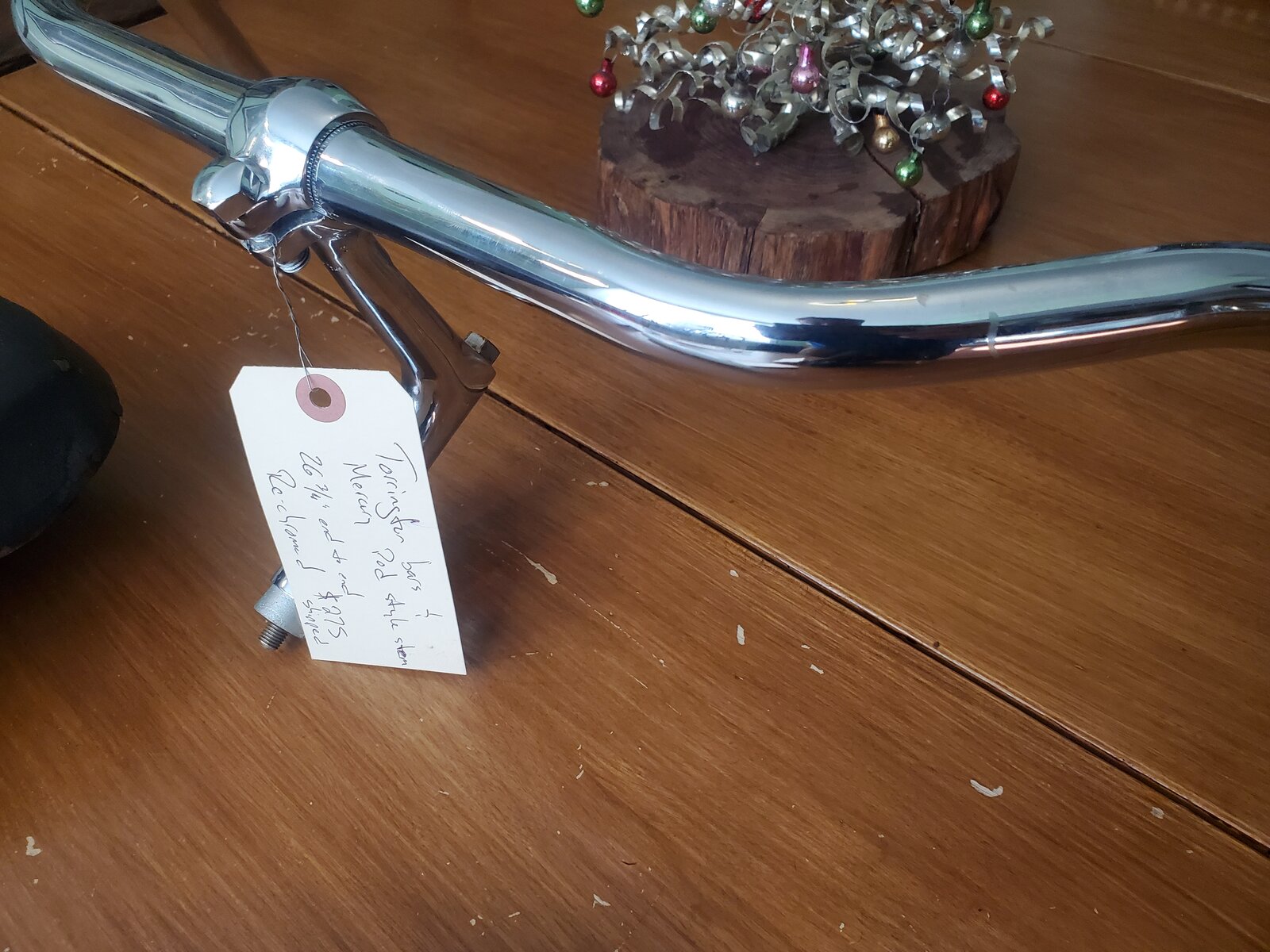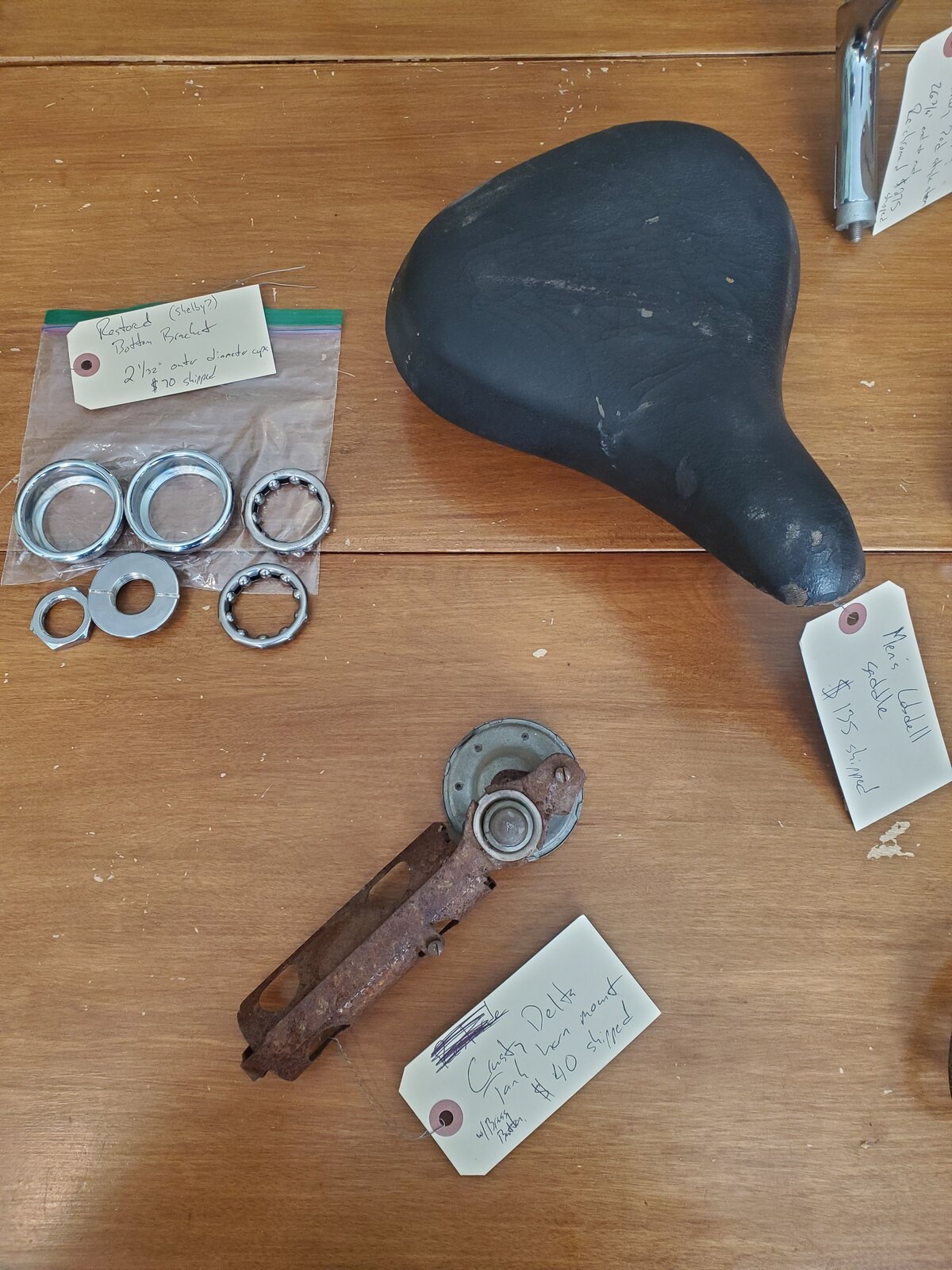 Last edited: