Finally riding a big boys bike
Apr 4, 2017
221
55
Le Raincy, France
Hello;
For some time, i started the restoration of my M306 found in a show of vehicles and old motorcycles in France.
The bike had a car accident on the right side, the frame was twisted and veiled 1,38inch and the rear wheel and it's fender.
Disassembling the bike and straighening the frame as well as debossing fenders.
Then i attacked the wheels, the front had a light veil against that the rear had a big veil of 0,019inch and a dish.
I mananged to twist the wheel about disassembling the wheel by making a tool with a old pincer to straighten the heel of it and end up unveiled after one hour with a small defect of 1/2mm cool!
Sanding and rusproofing of the parts.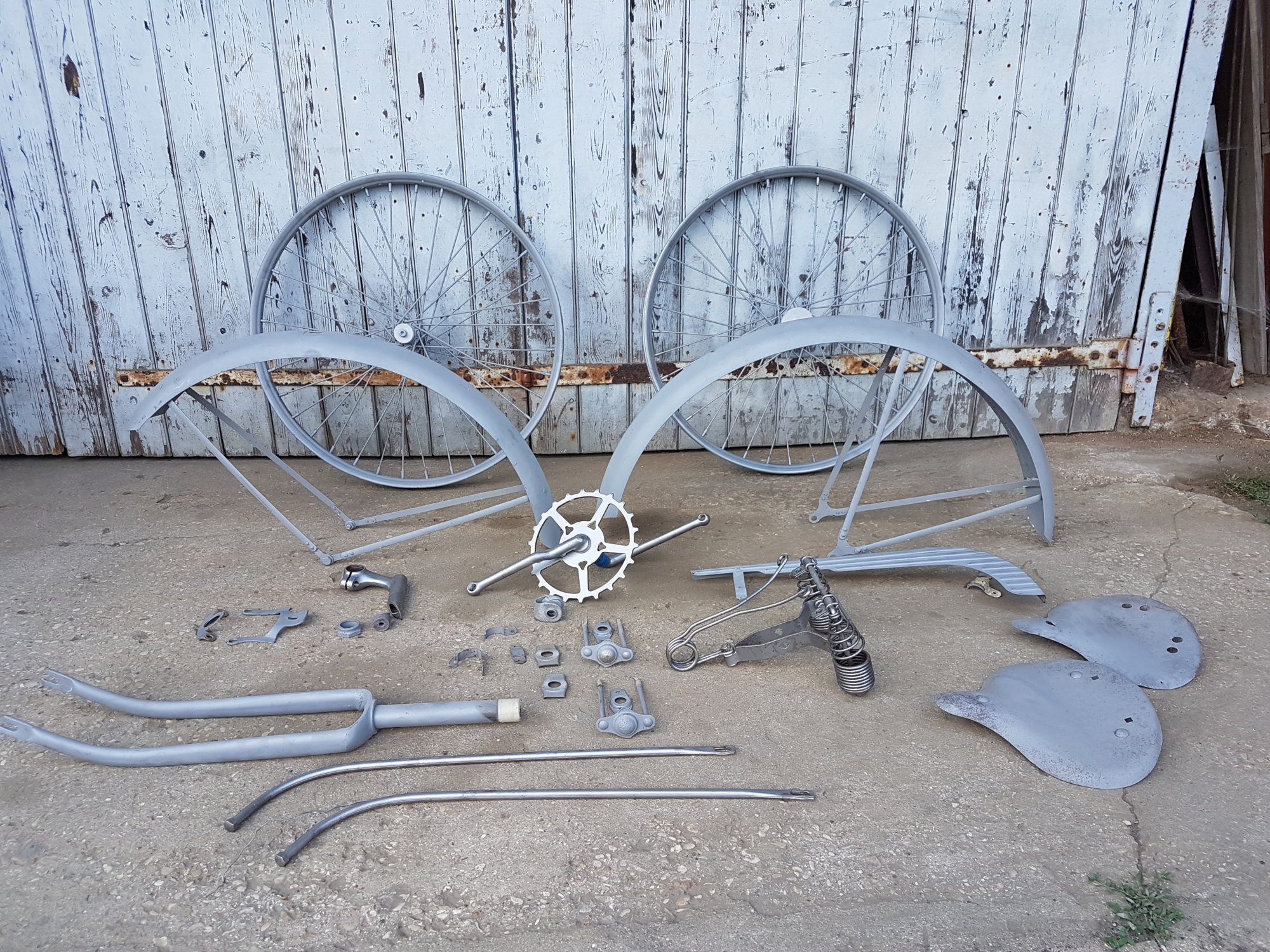 Regards;
Serge