Wore out three sets of tires already!
I'm looking for either Coke bottle grips or the correct rear fender (and hopefully reflector) illustrated here, preferably in black:
In return, I am offering this entire bicycle, to be delivered to Memory Lane on Friday.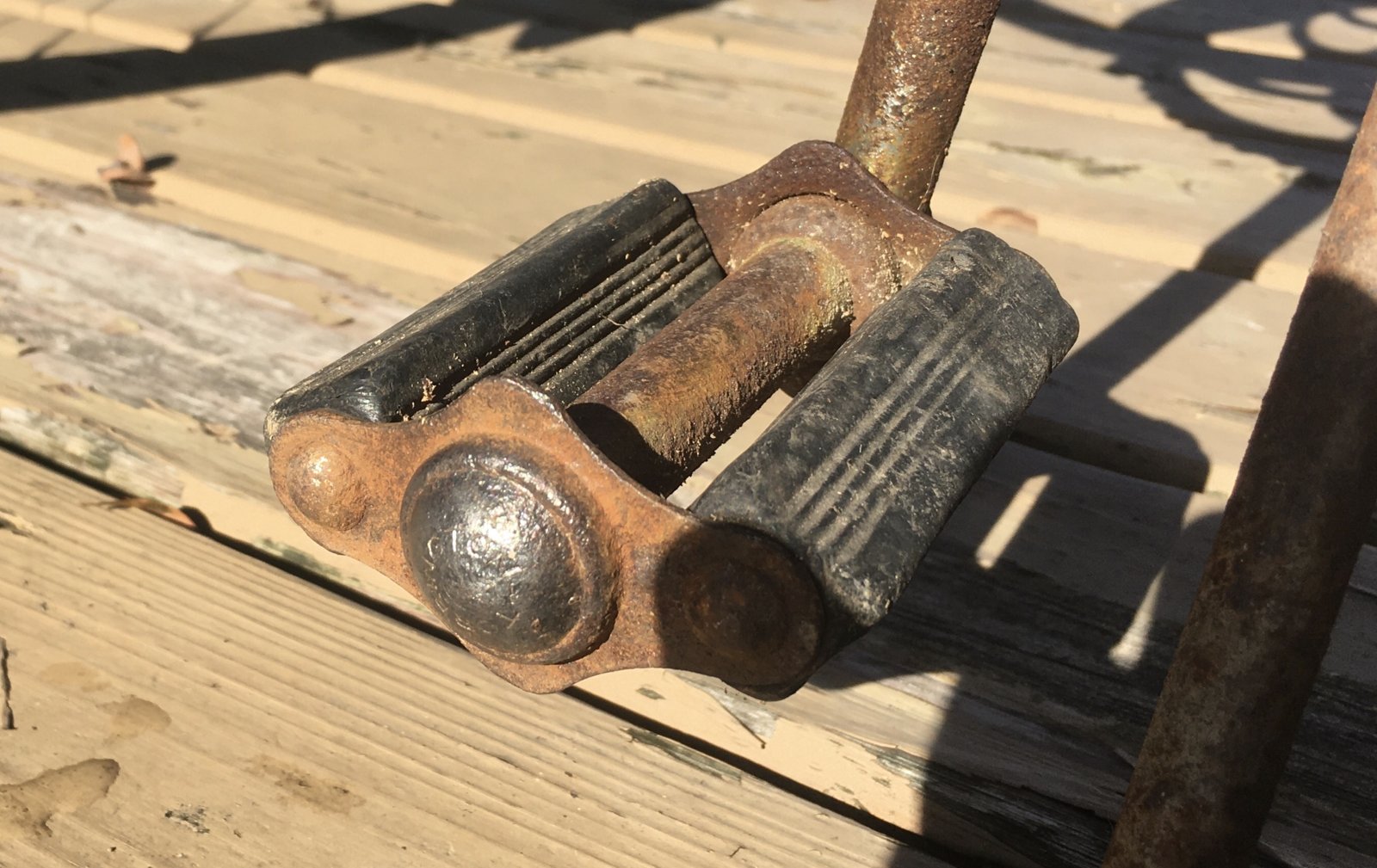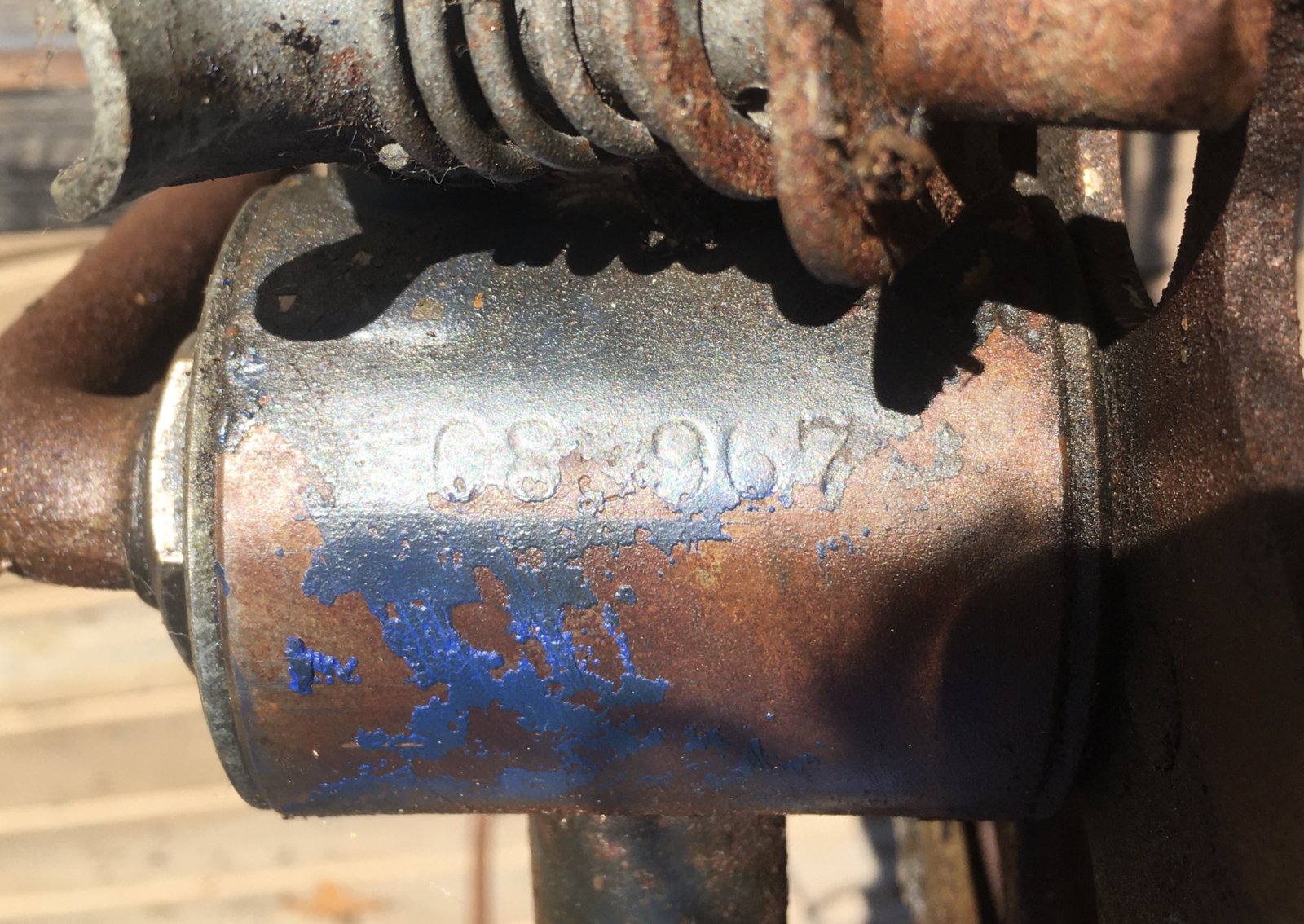 Notes:
I have completely disassembled the bicycle and tried to polish some of the parts. The tires and chain are totally shot (possibly useful for repairs to another), as are the spokes and perhaps the rims. The Morrow rear hub appears acceptable, and the chrome on the truss rods seems to be polishing well. The lucky 7 seat post appears decent, and the Torrington pedals do spin freely. The Troxel saddle is complete, though the leather has separated. The dog leg crank does appear straight, as does the sprocket. The head tube bracket for the truss rods cleaned up well. The chain guard has polished up some, but still looks rusty.
I can deal with any parts that you do not wish to haul home.