Men's Troxel bicycle saddle original $150.00 OBO

What you see is what you will get. A VERY nice lightly worn men's tan HEAVY vinyl/original stamp example that would be excellent on an original bike, or if detailed more, a prized resto. The clamp has been painted. Few stains on top, looks like surface rust on base. TOTALLY solid.

The single springs are very strong. I had this on a bicycle for a short time, I'm tipping the scale at around 180 lbs and it gave a really good ride, no issues with springs compressing..smooth……$150.00 U.S. funds (SENT IN U.S. FUNDS/NOT converted to Canadian funds or I get hooped on exchange & Family Friend so I get $150.00 U.S./you pay a small fee to P/P as Paypal needs a "fee" then I PAY SHIPPING) shipped to Canada or CONUS, again, please pay with Paypal F/F and PM to buy. Thanks for looking!!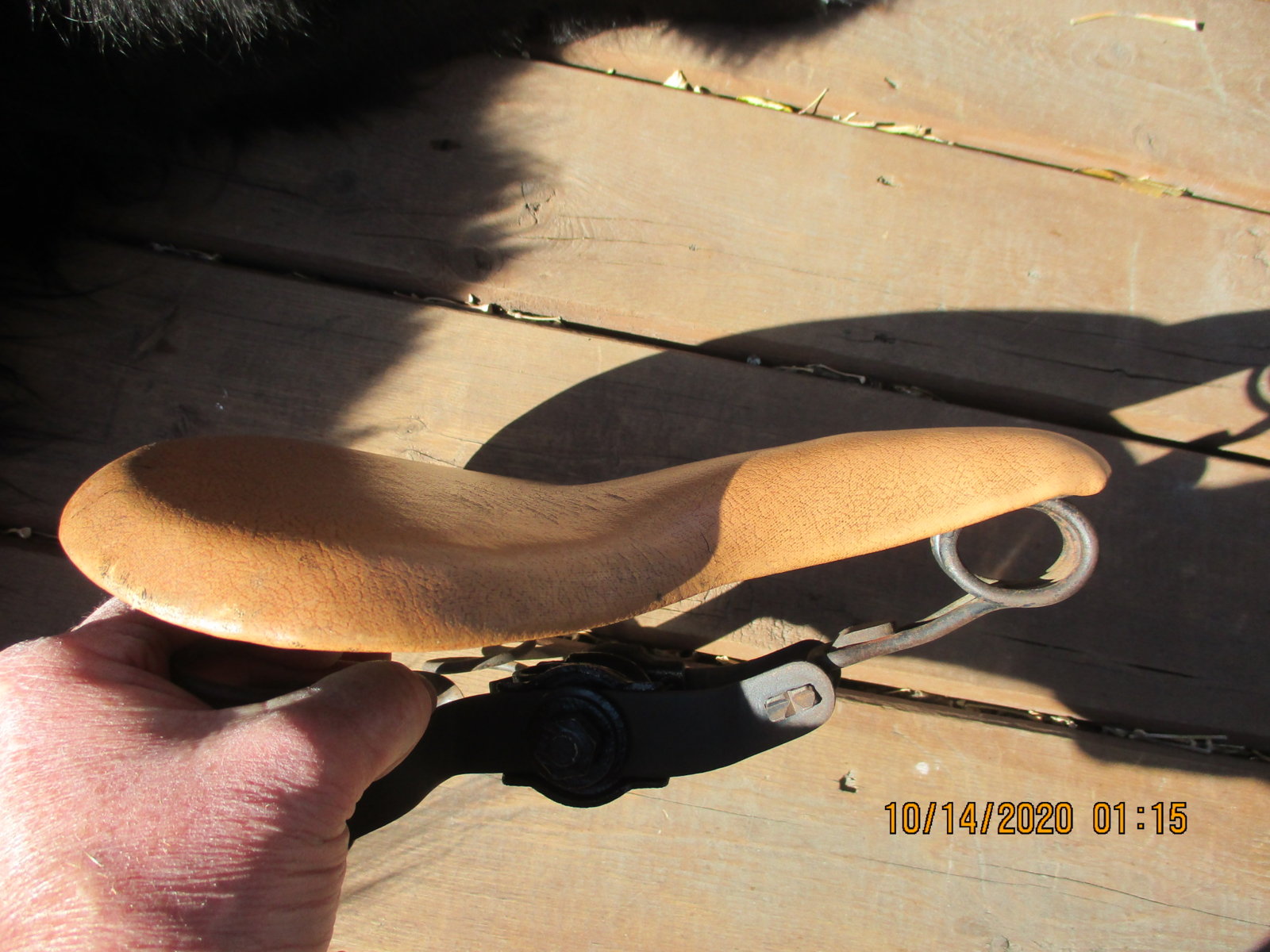 Last edited: