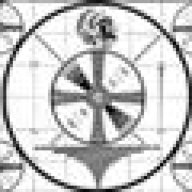 Wore out three sets of tires already!
Feb 5, 2008
584
Los Angeles
Hey guys! its been awhile, I've been out of the game for some time, but during this quarantine I decided to take on a few projects I've had sitting for years and years - one of these is my Mercury Pacemaker - I got it out and started cleaning it up a bit before I dive in to it and I've got a few questions!
firstly, here's the bike, as you can see, its got a plastic shroud, and a Jafco glass tank, its got a very early saddle the rear rack I bought off of another forum member back when I first got the bike years back...
everything else seems to be original
I've seen a few bikes that have 1 piece front fender, and ive seen one or two that have this setup with a 2 piece.
is this original or a fix somewhere along the line... is this a year thing?
also, does this fork look bent to you?
looks like the chain guard clamp is not original.. what did the original look like?
since this bike is supposed to have an integrated drop stand, did this hole have a purpose or should I weld it up?
the bike has these big wide bars on them, but im wondering what the original bar and stem setup looked like..
how about rear racks, ive seen some like this, then some with skirts and a light... year thing? model thing?
ok ok ok, last question..
anyone making the fender ornaments or shrouds out of metal now? last time I checked, it was just these plastic ones. - also I have this spare chain guard, the front just has a little tab, so it didnt do too much to answer my mounting question!
anyone have original parts available?
thanks in advance guys!