Wore out three sets of tires already!
I have this mid teens to early 20's frame, fork with bearings and cups, truss rods, crank/ring with bearings and cups, seat post and axle adjusters for sale.
Unknown manufacture to me.
A 28" wheelset and fenders fit the bike.
Badged a Recruit from a hardware store up in Chicago. (Hibbard Spencer Bartlett & Co.)
$150 local pickup.
Please PM with questions,
Tim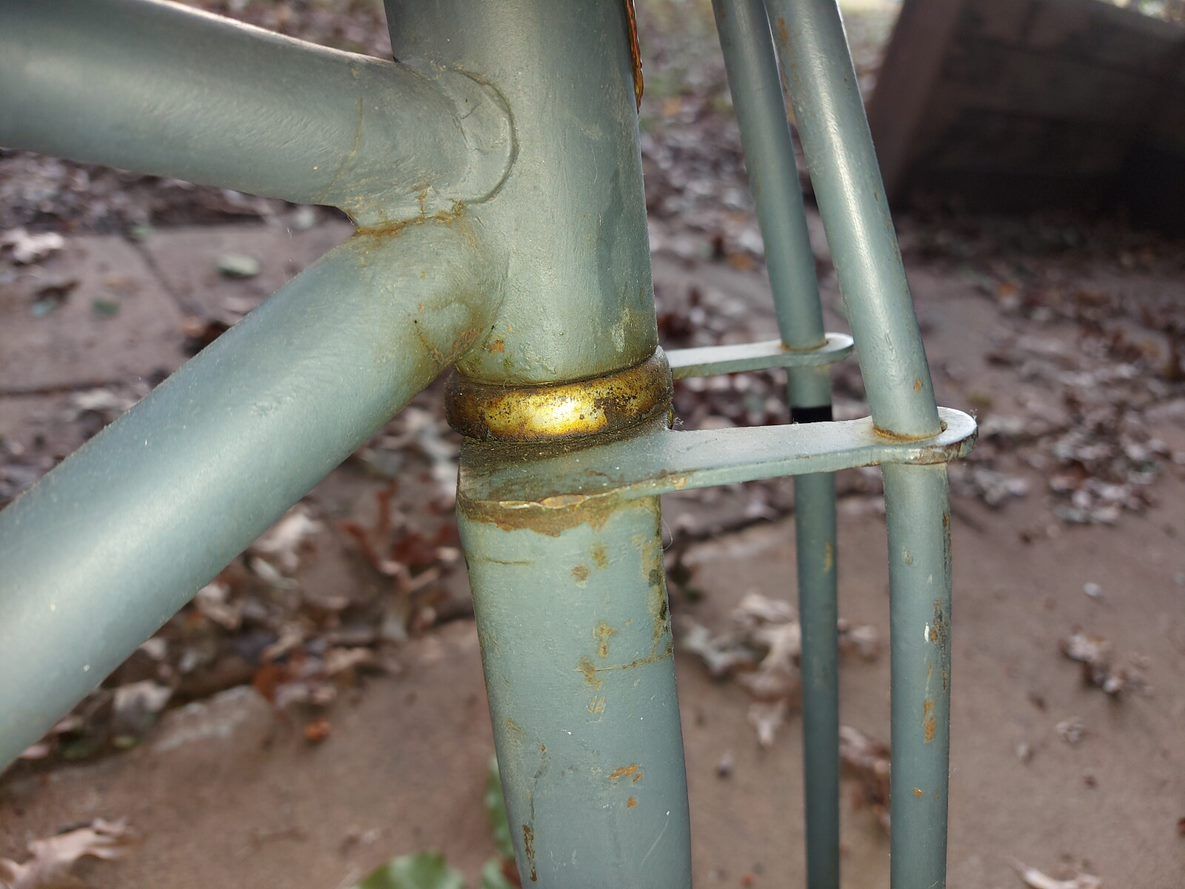 Last edited: