First up
Lot #4
Cool assortment of vintage accessory items. NOS native tribesman bicycle bobber in original pkg,
Hand painted 1940s "Clicker Bird" mounts to axle and prong sticks in spokes, Unsual heavy (porcelain?
or some other composite) Handle bar mounted Birdie, Cool Plastic Jet Fighter 1950s that supposedly
whistles when wind passes thru it, Vintage 1940s Brass Nickel plated? Handle bar bell.
Cool stuff
80.00 plus add postage OBO
MAY separate individual items for offers
bobcycles@aol.com
or PM here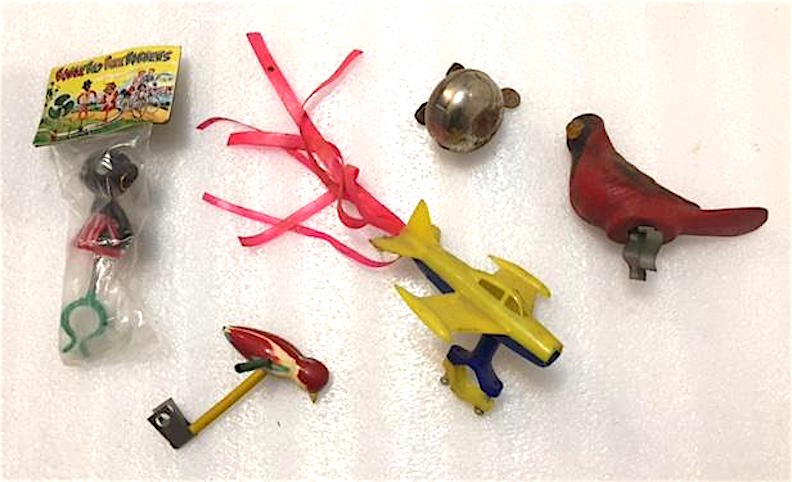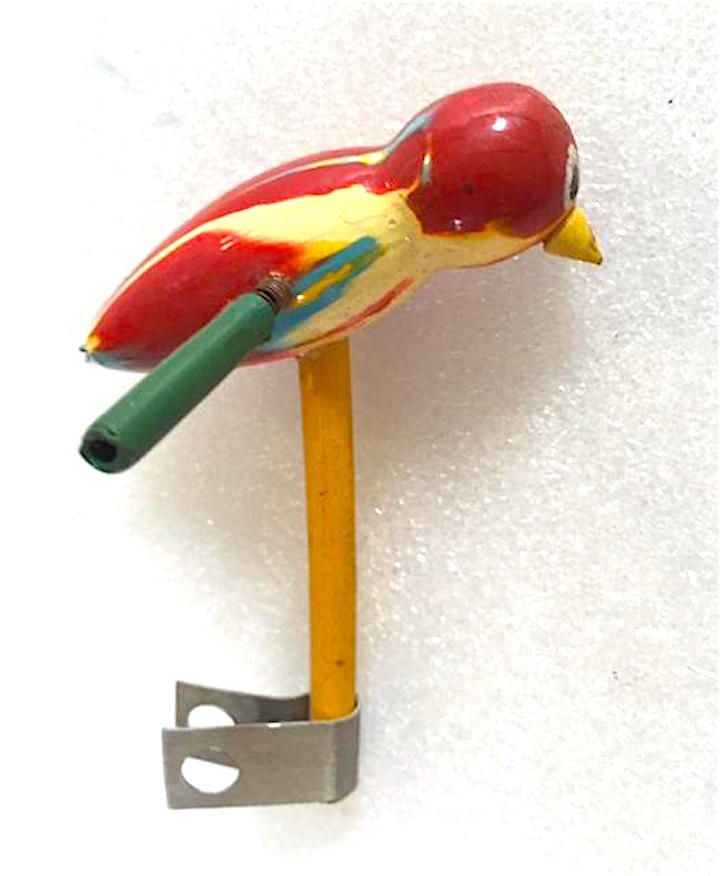 Lot #5
NOS Delta 1950s era Winner bicycle horn, Cool Chrome handle bar horn streamlined
styling with wire and remote button, 1 Seiss prewar bicycle light (missing lens)
one Seiss short cone light shell only, 2 brass 1940s Bicycle handlebar bells, 1
rear fender reflector NOS for Columbia Postwar bicycles.
All you see in pix 80.00 plus add postage
may consider selling individual pieces...make offer
Lot #6
Nice pliable and useable full size Skip link Bicycle chain, no frozen links, will include extra master link
Reproduction Schwinn Tank horn takes 2 D Cells and WORKS!
50.00 plus add postage
bobcycles@aol.com
or PM here