I modernized this cream colored top loader Delta torpedo lamp. The original lamp was in very good condition cosmetically and I cleaned it up even more. It is powered by a rechargeable Li Ion battery that you can recharge by connecting the included charging cable and wall wart to a recharging jack on the bottom of the light. Never buy disposable leaky batteries again!
The light is produced by a warm white LED and is quite a bit brighter than the stock incandescent bulb that it originally came with. The original switch is still used to turn it on and off and all the original handle bar mount hardware is included. There is also a knob on the top of the lamp that you can use to vary the brightness depending on your needs. Turn it down if you want it to look more like the old incandescent or if you are coming up on pedestrians in the dar. Turn it up if you want to go fast and see as far in front of you as possible.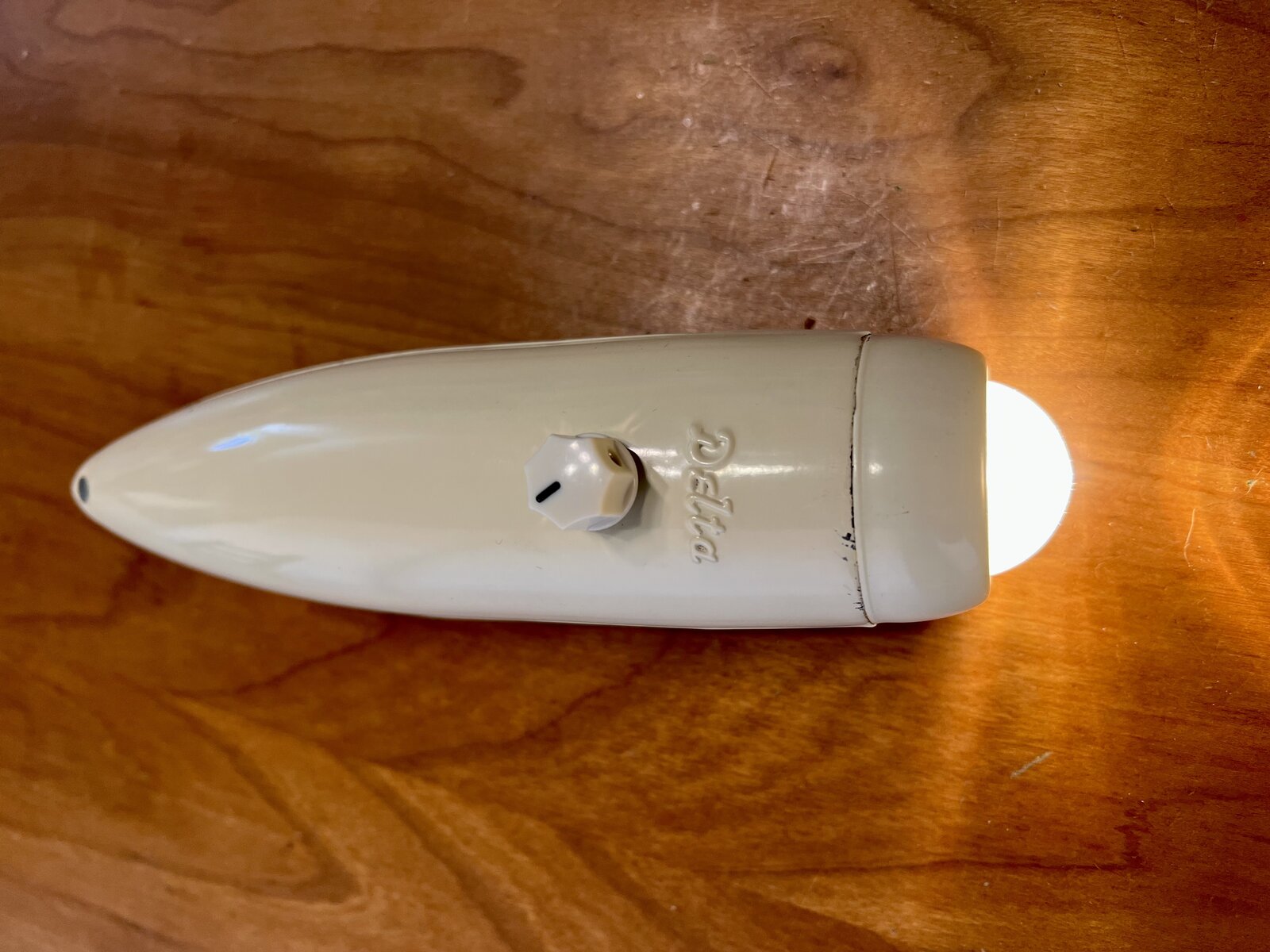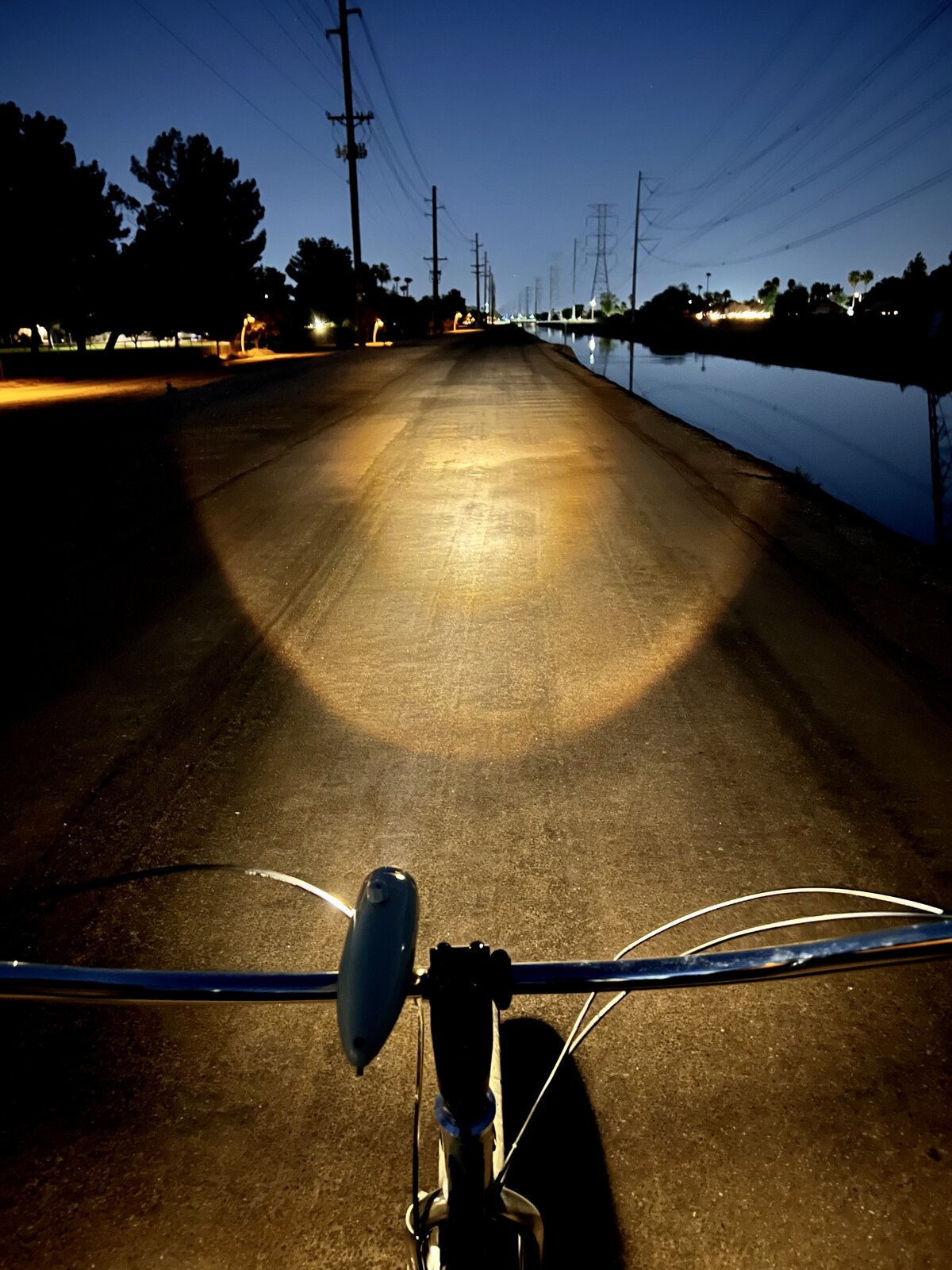 I started a thread about the construction of this light here:
How I Modernized A Delta
I will guarantee this light for a year for any failures not the result of abuse. Owner pays shipping back to me and I fix and ship back for free. If you get this light and you don't like it, you can send it back to me in the first 30 days and I'll refund the money you spent on the original purchase, as long as it comes back to me in original condition.
Please PM me if you are interested in this lamp and I will send you my PP info.