Jun 12, 2016
1,160
68
Eureka, CA
I scored a Super Frame from
@Freqman1
recently. Today I began a little mock-up to visualize the project.
The bottom bracket on these bikes is a joy to behold. I don't have a photo of one, but the girl's frame might even be sexier.
This frame is the collared version. Perhaps the paint color should be collard green.
Thinking of a Musselman hub front..
...and rear. I've got a finned version around here somewhere.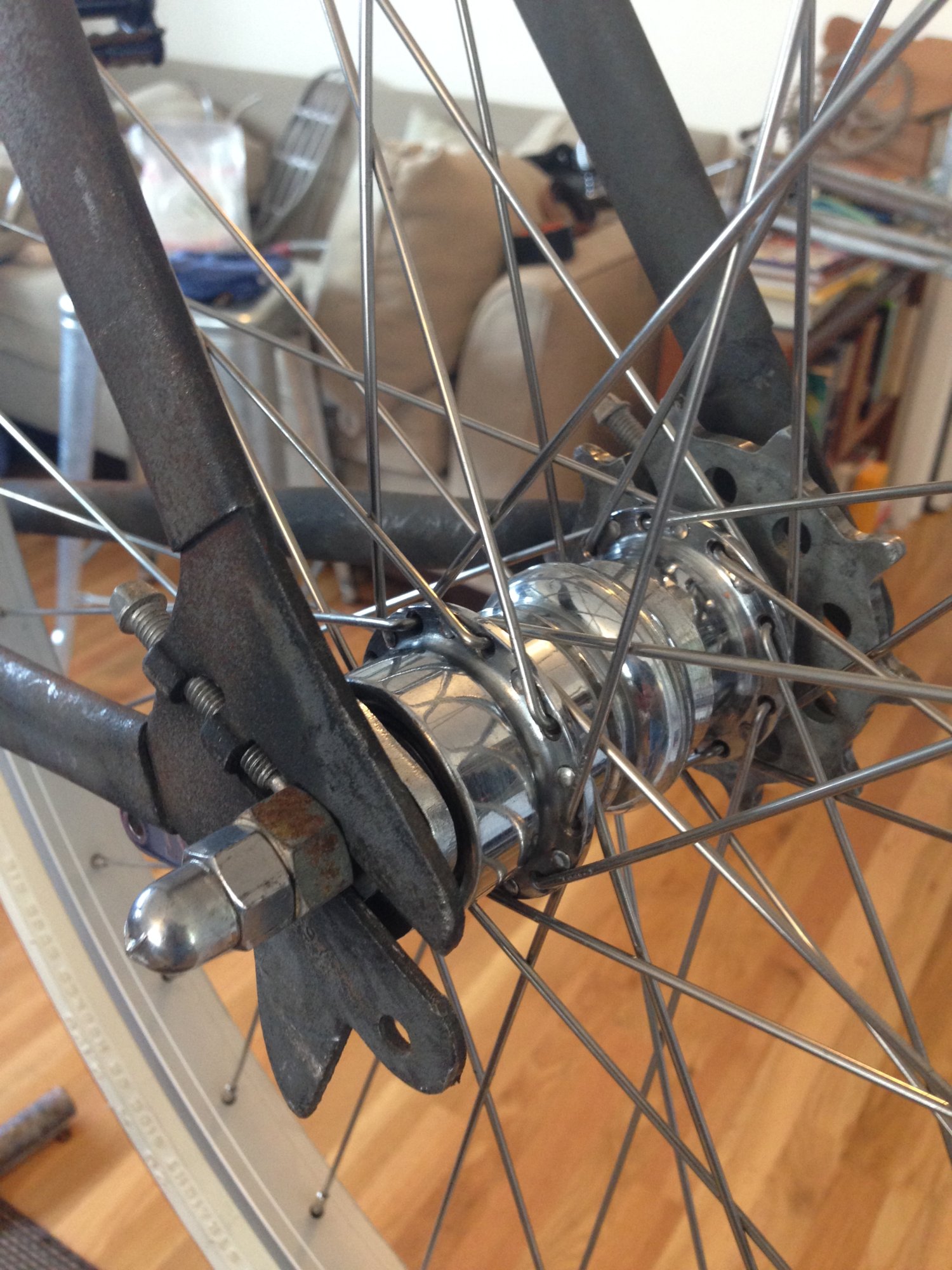 I found some Torrington #18s NOS wartime blackouts.
Big Springs for sure.
Thanks Scott for the nickel plated mistakes. Nice bars.
I haven't given any thought to the chainguard. Aluminum plain or possibly raingutters. Ixnay on an Anktay. And then there's the stand. Wouldn't you know, I sold a flat-bar flutterby a few months ago because I had no use for it!!!
Last edited: