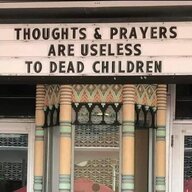 Riding a '37 Colson Imperial
Mar 4, 2012
19,079
34,383
East Los
Nothing really new here, but it was always frustrating, to not be able to read the text in the blurry reprints of this advertisement previously posted.
Fall37/Winter38 Montgomery Wards catalog.
View attachment 868332
View attachment 868333
View attachment 868334
View attachment 868335
View attachment 868336
View attachment 868337
One interesting note, was the mention of the Indian Red model being equipped with the New Departure coaster brake, and the Dark Blue model being equipped with the Morrow brake.
Color/Equipment specific?
Interesting!
In the equipment specifications section it just says, Morrow or New Departure, so it's not really clear, if that was actually the case.
Based on the catalog evidence, it appears that this particular model was only made for a few months spanning the Fall of 1937 and the Winter of 1938.
Also of note, is the price fluctuations for each of the three catalogs.
$24.88 for Christmas of 1937
$27.95 for Winter of 1938
$26.95 for Summer of 1938 (issued with equipment alterations)
You're an angel Marty! Thank you!