Enjoying my 37 Colson Commander
I will part.
Please read context: A pretty cool bike, not common, has a very nice Troxel leather seat and the color is very cool, unfortunately it is not originally orange, it has faded, I lifted the pedals and 2 speed set up for another bike I own, and noticed it was actually red with gold pin stripping paint originally after removing the shifter pieces. Anyhow, replacing the rear ND hub with a standard single gear set up so it will be a complete rear wheel, the wheels are a matched set. Both fenders have been cut and shortened. Front brake set up is interesting, a fork blade bolt on, seem that prior but haven't seen this brand before. Crank set, right side has an after market period correct pedal adapter, those were offered when crank thread are stripped. So everything you see but the 2 speed set up and pedal set. Handlebar is missing the cross bar. Chain guard is a little tweaked and does have a split in it. Not a perfect project.
-Troxel leather light weight seat, nice shape 50-
-handle bar w/ stem. 30-
-frame set with with all painted parts, head set, crank set, seat post. 80-
-wheel set with standard rear 'single gear cog' 50-
-Front brake set up sold.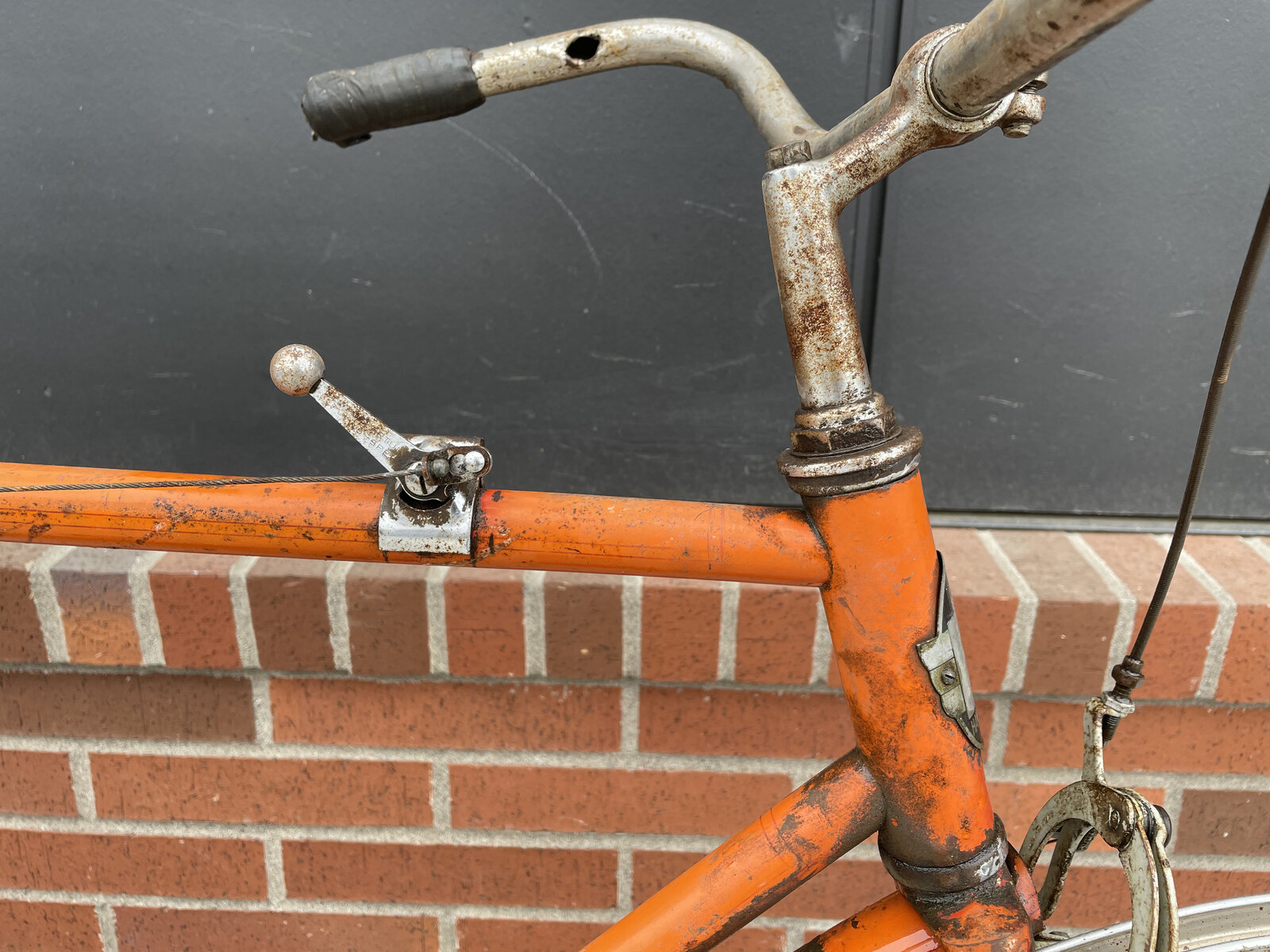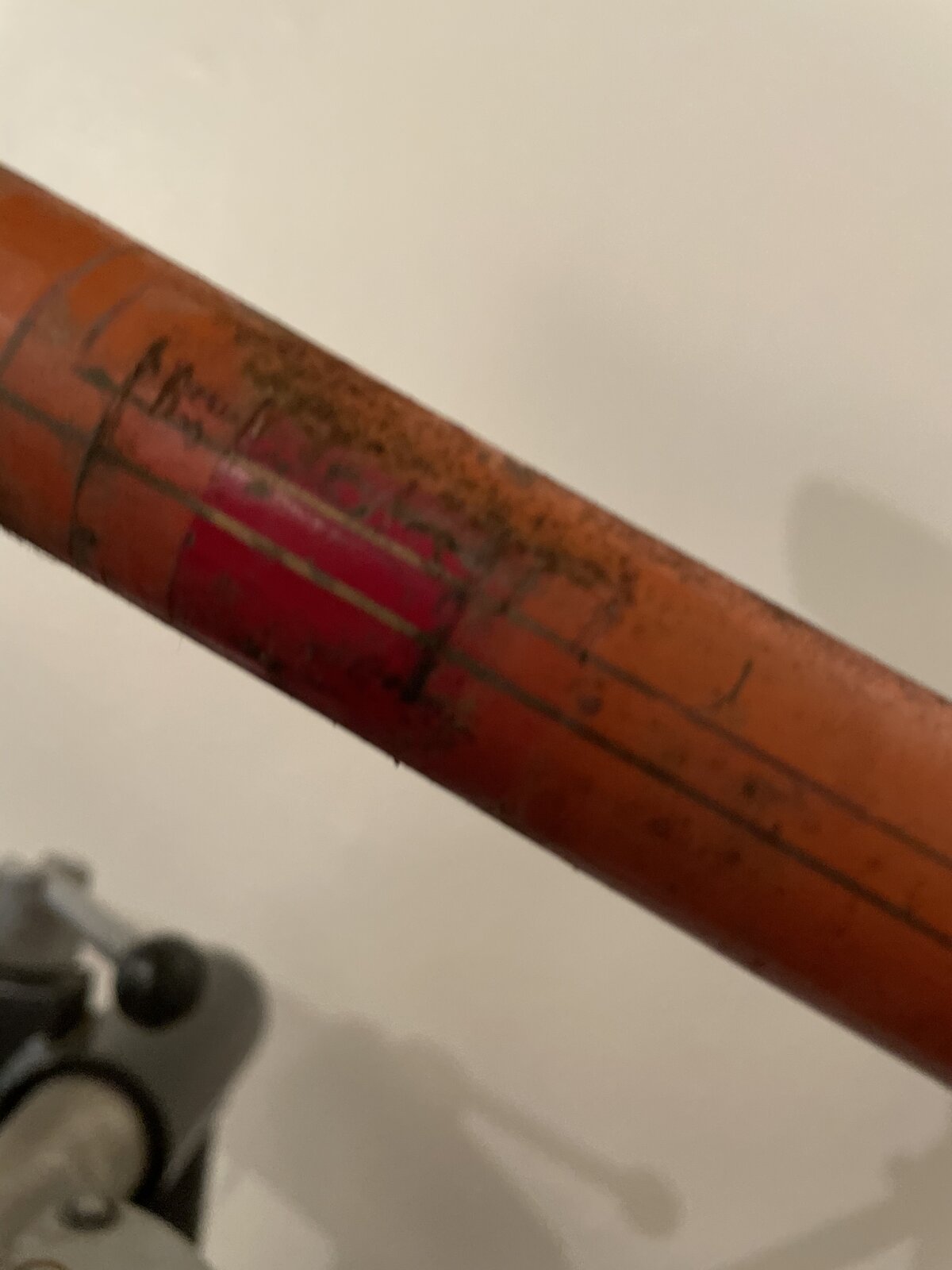 Last edited: