We see a lot of these 60s Murray jet/ space bikes but I've never seen this rack. What's more is it's complete with no plastic damage. Notice the metal on the rack has a few gnarls on top from something that was on it for awhile protecting the jets.
Different pedals in good condition headlamp has one good bezel.
The black on the rack and tank is spray paint.
Murray chrome wheels w/ redline RB2 will clean up spotless
$20 is the minimum
Tank w/ headlamp $15
Rack $30
Fenders $30
Pedals $20
Wheels and tires SOLD
Fenders and wheels will ship for $35. The rest includes shipping.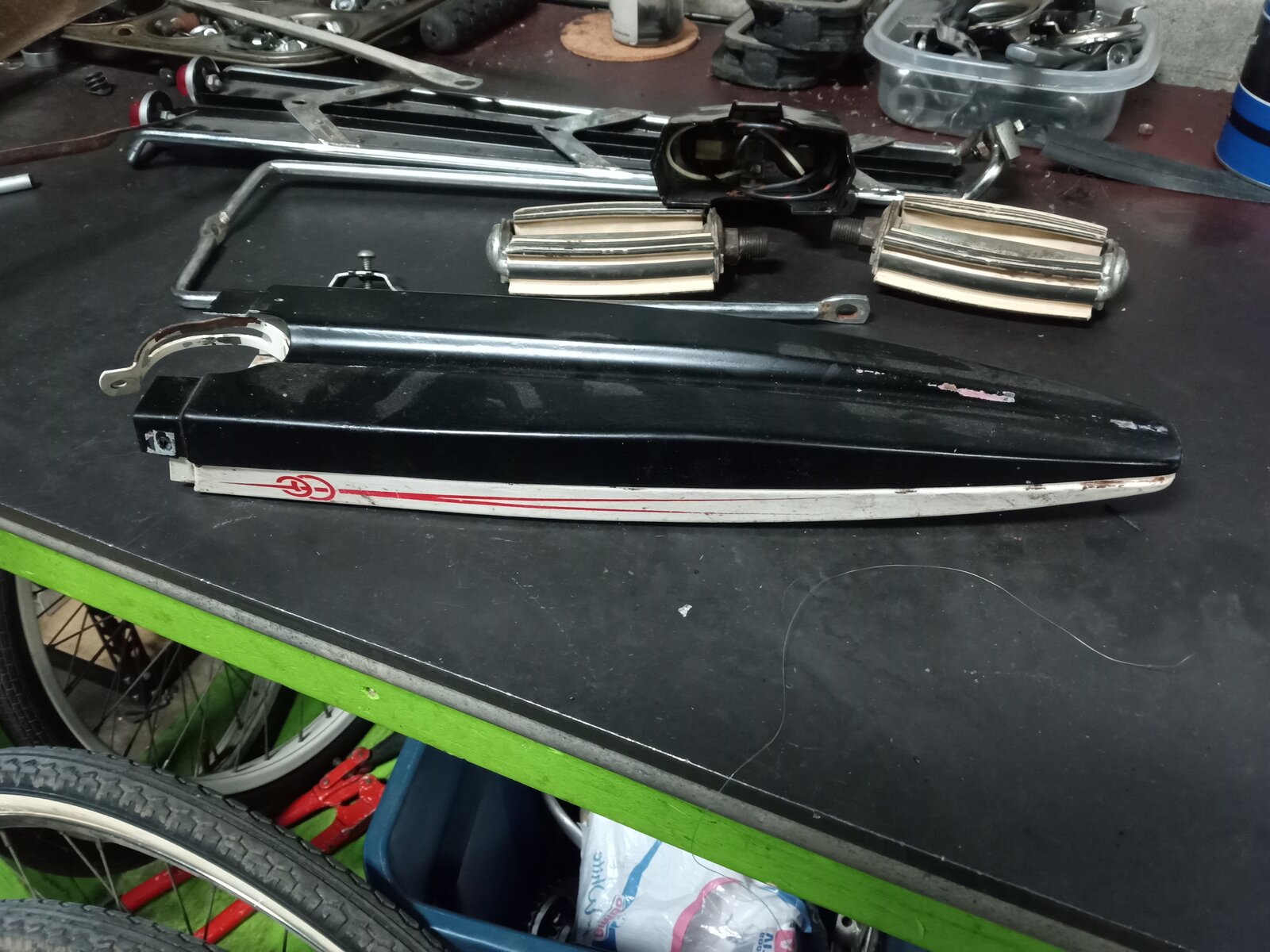 Last edited: