1962 Hiawatha Silver Jet and 1964 Sears Spaceliner DeLuxe.
I believe it's time for middleweight bikes to start gaining interest with collectors. Don't get me wrong, I love balloon bikes too. They are the back bone of the hobby. But I think that in order for this hobby to stay strong, our type of bikes has to appeal to young people. And young people don't have a lot of money. That's where the middleweights come into play. They are affordable, ride-able, and if you choose the right ones, every bit as eye-catching as their heavier brothers. That's the key, get the young ones hooked at the right price point. As their addiction and income grows, they'll become full fledged addicts, and pass it on to the next generation. It works with old cars, it can work here too. Not everybody can afford a 57 Chevy convertible, but a lot of people can afford a 57 Chevy 4 door sedan. We are the SEDAN collectors, be proud.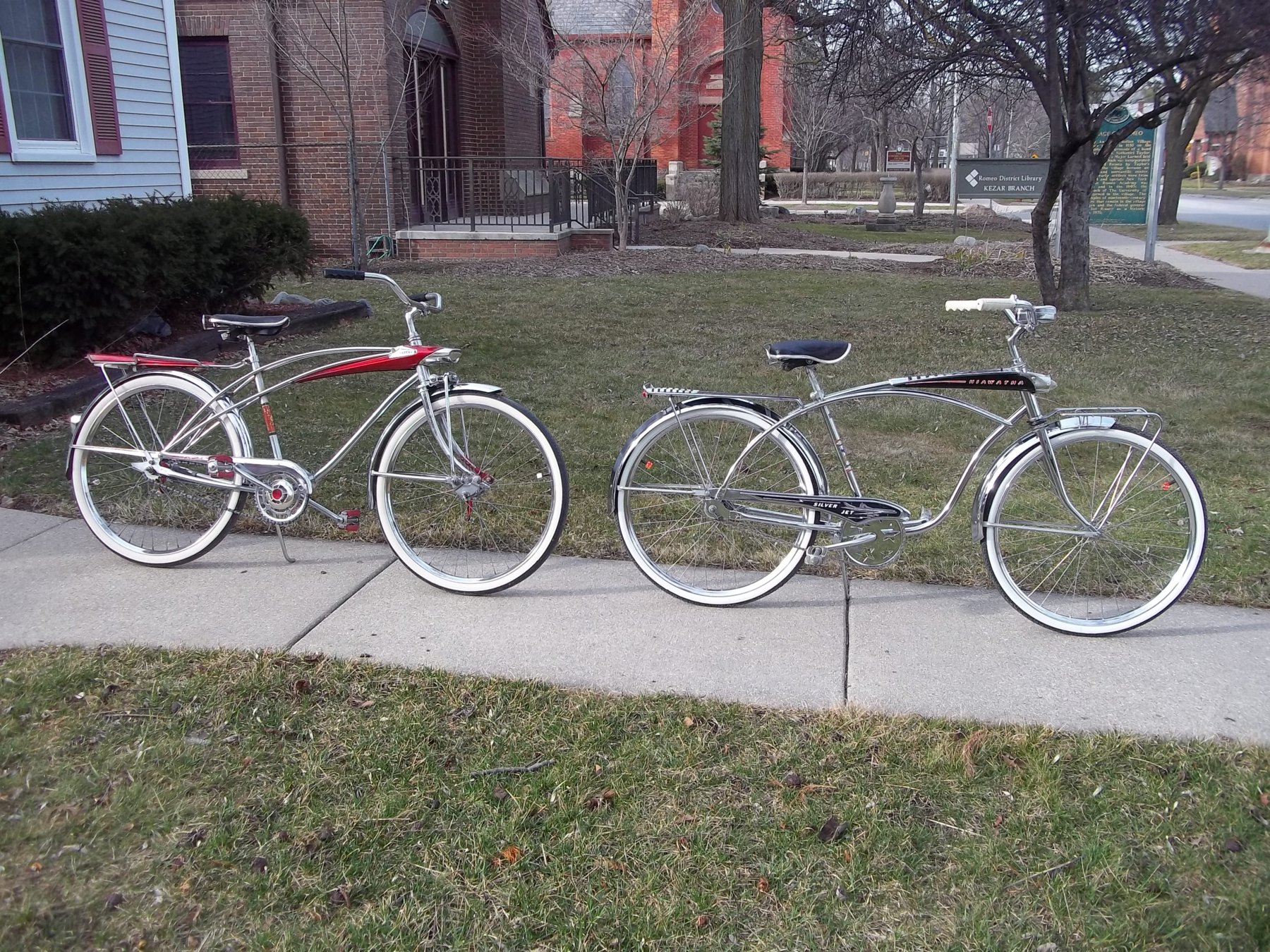 If you like and collect middleweights, let it be known. This hobby isn't just about balloon bikes, but ALL old bikes.