Dec 28, 2010
1,889
Floral Park, NY, United States
Attached are two photos from the ebay listing of the bike I just bought. I hope to pick it up on Sunday, but the seller needs to get back to me about that.
Yes...it needs
quite
a bit of work,
but it's a Celeste Bianchi
...
which I've wanted for years now! Rarely seen in my size, this will be quite another project (while I'm still working on my 1952 Rudge), but I have so many new parts I can put on it I can hardly wait.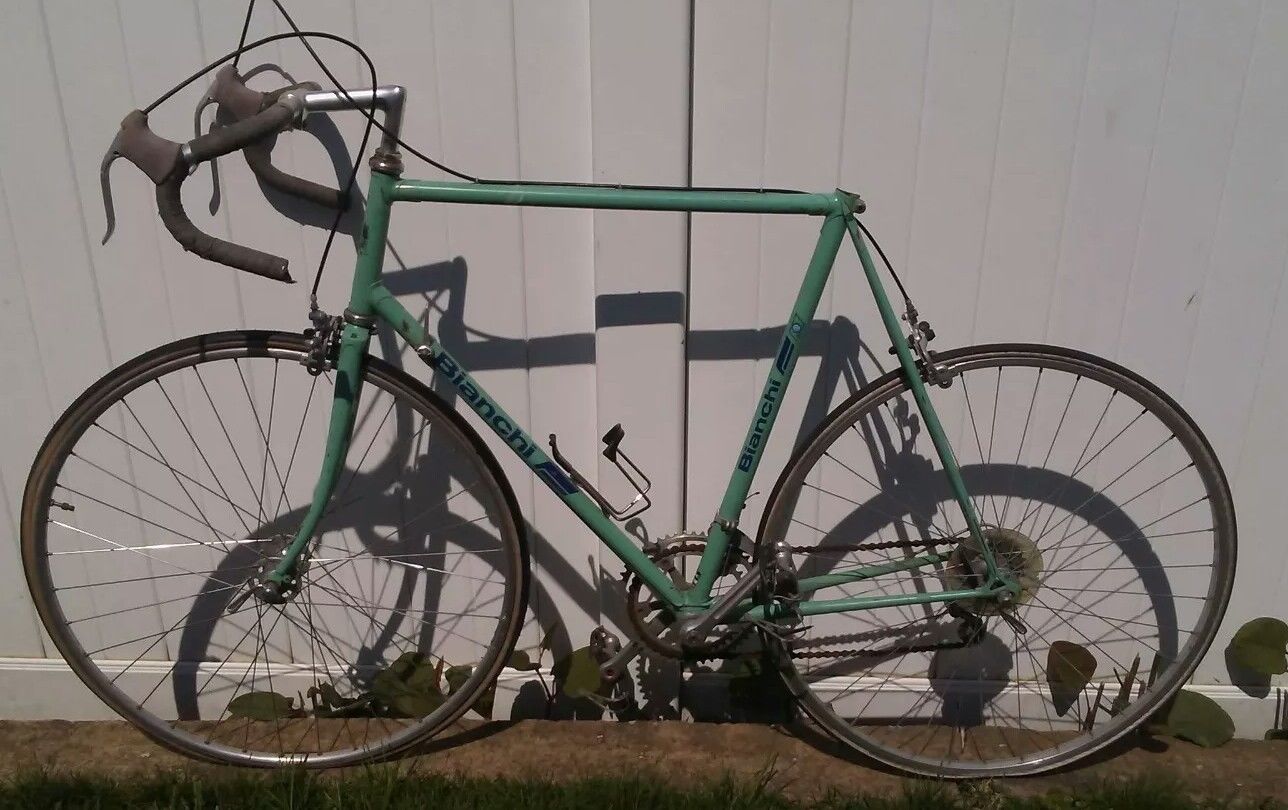 Can anyone out there possibly identify the model and year? Closest I've come is a 1985 Alloro. Hopefully a Bianchi expert will tell me.