Wore out three sets of tires already!
The Miami 5-point/5-teardrop 24-tooth sweetheart sprocket (takes a special-fit crank) looks nice, as do the others.
Looks like you have quite a few A&S choices, including the 52-tooth 5-point sweetheart with 5-circles.
I see you have the 4-clover in both 26 & 52 tooth, very nice.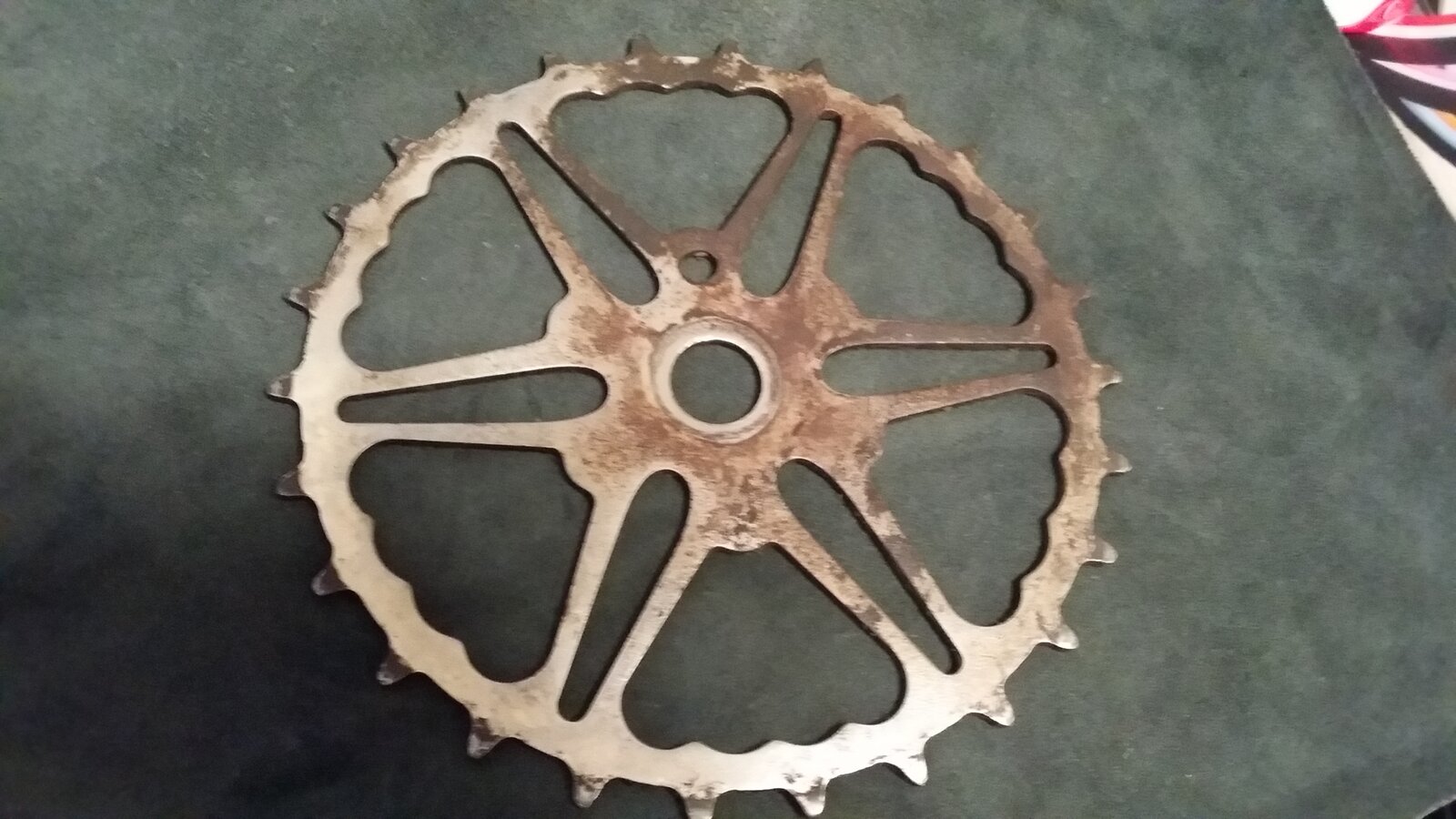 I was talking about this one. Not sure if it was you mentioned. This is probably right for the bike (if I'm not mistaken) but I like it much more on my little 20" prewar schwinn