Finally riding a big boys bike
Earlier this week an exiting package arrived at my girlfriend's house.
I bought this Wolff as a project from
@Barnegatbicycles
a while ago. He really packed it up well.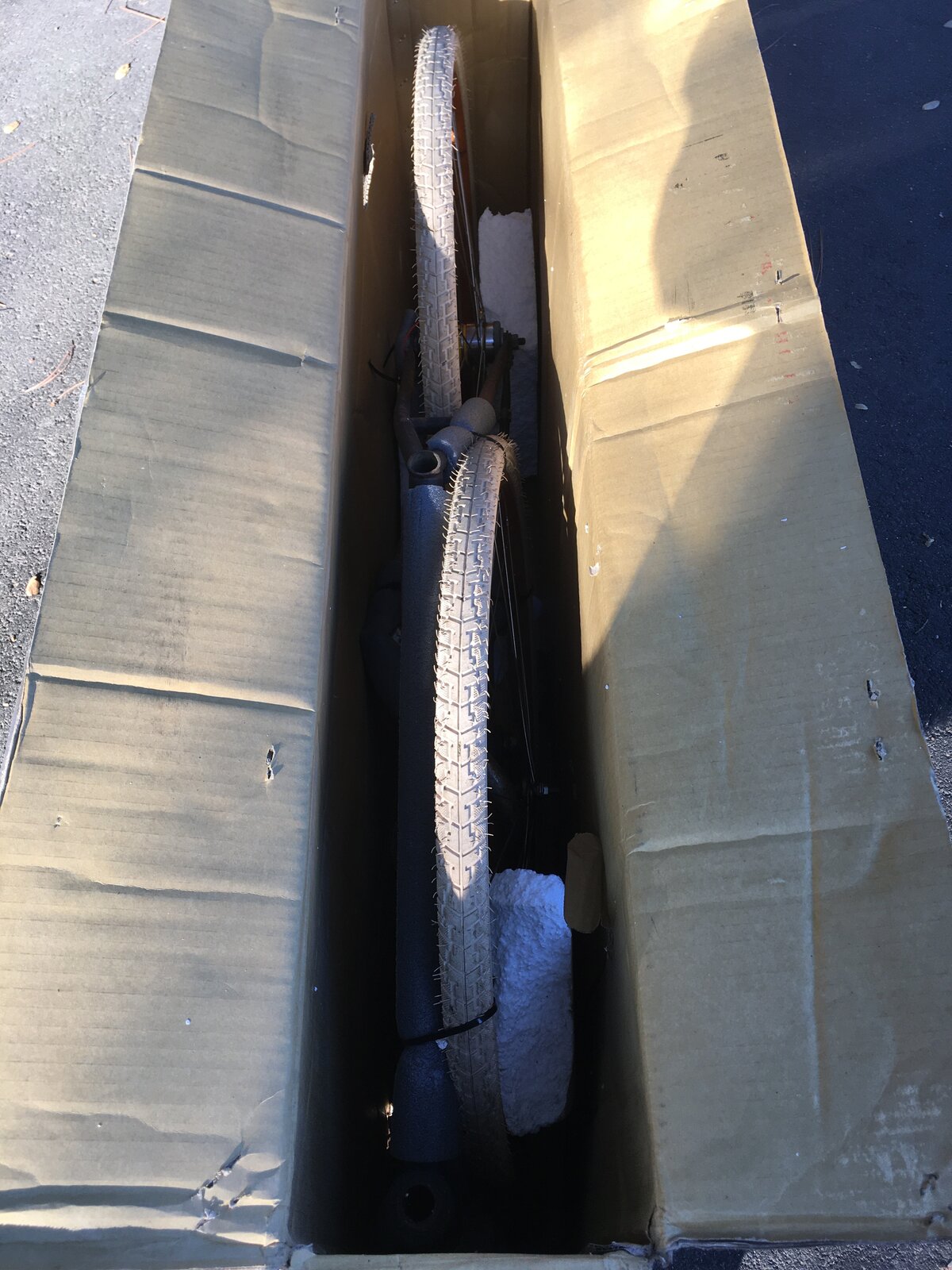 Everything went together pretty easy. A pair of pedals borrowed from my Shelby and we had a rider.
It rides great and is surprisingly comfy with these bars and the vintage Brooks saddle. Nothing wrong with this bike whatsoever so of course it's time for mods!
I bought the cool mustache bars from
@New Mexico Brant
; the saddle is a vintage French Nortex. I really like this look. It's a bit similar to this super cool '02 Wasp owned by
@rusty_apache
I'd love to have a TOC saddle like that one but it will have to wait a while.
My bike has 700c wheels and a nicely modded yellow band 2 speed kickback hub.
The inch pitch gear was grafted on by
@Barnegatbicycles
who also straightened the forks, preassembled the bike and got everything working great. I'm very appreciative of all the effort and I really love the bike. It's currently my fave!
Last edited: