picked up a new ride and im trying to get her in working order. dont have any back story on this bike but it seems to have very low if any milage but probably wasnt stored in the best environment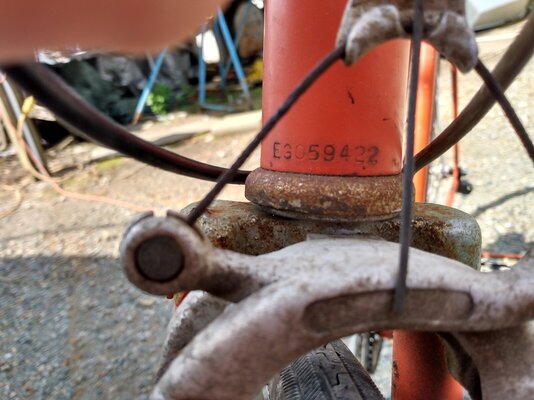 replaced tires and lines and all that went swimmingly however ive reached a obstacle where id like some expertise.
the larger chainring will not engage. a couple teeth grab and then the chain starts slipping. i actually got it twice on the first couple test runs but now its simply not happening. my guess is because the slipping chain wore the aluminum chainring past the point where it wants to catch.
my first plan was to replace components. even though the old chain has zero stretch i got this:
and this:
the shiny new chainring is NOT going to work. at least not without some additional part(s). but i noticed something... on the new one the two sprockets are much closer together. its almost like someone was switching chainrings around (the larger,54 is alluminum while the smaller, 36 is steal so thats suspect) and left a chain guard on the smaller sprocket that i could simply remove thus solving my problem. shrug. heres some pictures:
so here i am. before i start taking stuff apart and/or sending this new chainring back and/or throwing money at more parts i know nothing about i figured id seek professional advice.
pretty sure if just get a new crankset and id be in, but maybe if removing the smaller "chaingaurd" works i could get away just replacing the large gear thats been worn from chain slipping. the prices for a new nervar crankset seem reasonable but i read it requires a specific and expensive tool to take apart( i do recall improvising a way to take a crank apart in the past... maybe i made some kind of puller i dont really remember) so does does it make sense to buy more standard crank, if this frame will infact accept it?
excuse me if im using incorrect terminology this is not my wheelhouse. also after writing this it seems more a technical issue and less a vintage shwinn topic so sorry if its in the wrong place.
anyway if anyone takes the time to steer me in the right direction id greatly appriciate it!