Finally riding a big boys bike
Nov 25, 2018
131
23
North Carolina
Hello everybody! I recently bought a bicycle, and I have some questions. Some of you may have seen this bike for sale on line recently. I have been wanting to find a bike like this; more or less complete, really old, tall frame Elgin, and with those nice tiller handlebars I just couldn't resist! My biggest question is what year do yall reckon this bicycle was built? I am inclined to think it falls somewhere between 1915 & 1925, I'm just wondering more precisely where exactly. Some other things to mention, it is an early version Elgin with the headbadge brazed directly onto the headtube, with no screws. Serial number in images below. 28 inch Steel clad wood rims. Has the earliest version New Departure Model A Hub. "Snowflake" sprocket, and those nickel tillers. Its my intention to eventually do a full restoration this ride, and get her back on the road again one of these days. Any information you could add or provide is greatly appreciated. Thank you for reading, and have a nice day!
One other thing I'll mention as a side note. I know some of these Elgins of this build did come with toolbox or battery tank. I know its a long shot, but if any of you reading might have a tank that looks like it may potentially be compatible with this frame; and if its just one of those parts you might have laying around, saving for a rainy day, or some future project, and you have interest in selling it, I'd be happy to take a look at anything you might have; send me a personal message. It does
not
have to be genuine Elgin, it can be anything in any condition, known brand or unknown; remembering that many of these early tank bike parts are transperkable. Thank you for your help.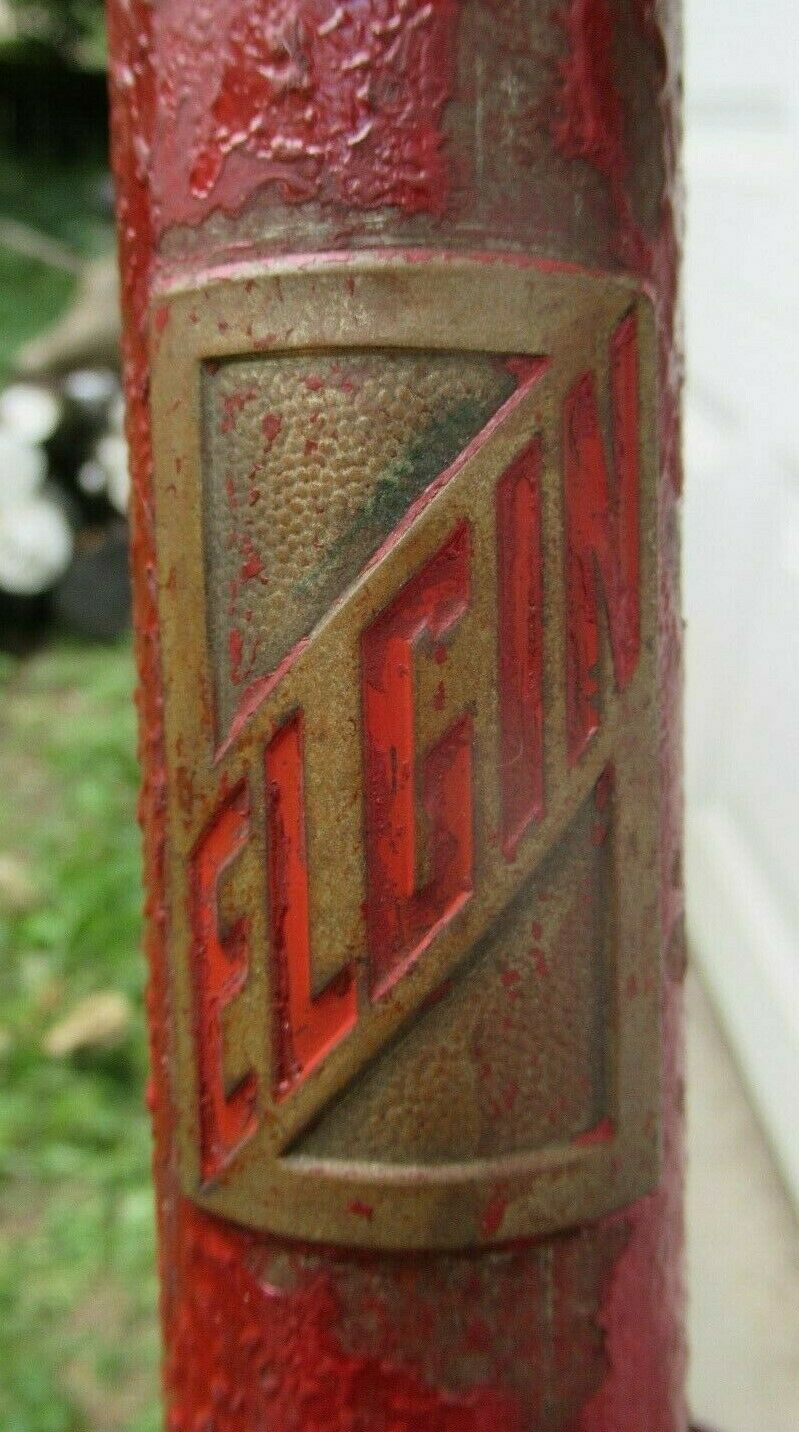 Last edited: