Dec 27, 2015
2,239
59
Sanger, TX
I guess I own a Schwinn now.
Traded away a bmx racing bike I had for this, and some cash. Folding money takes the sting away a bit.
Now to get it into riding condition.
I guess it could be a 1951 D-12, who knows what it looked like originally.
Turned this bike
Into this
This is a Schwinn, but that is not the headbadge, this badge is far too small. 2-5/8" screw pattern, the frame is 3-1/4" holes.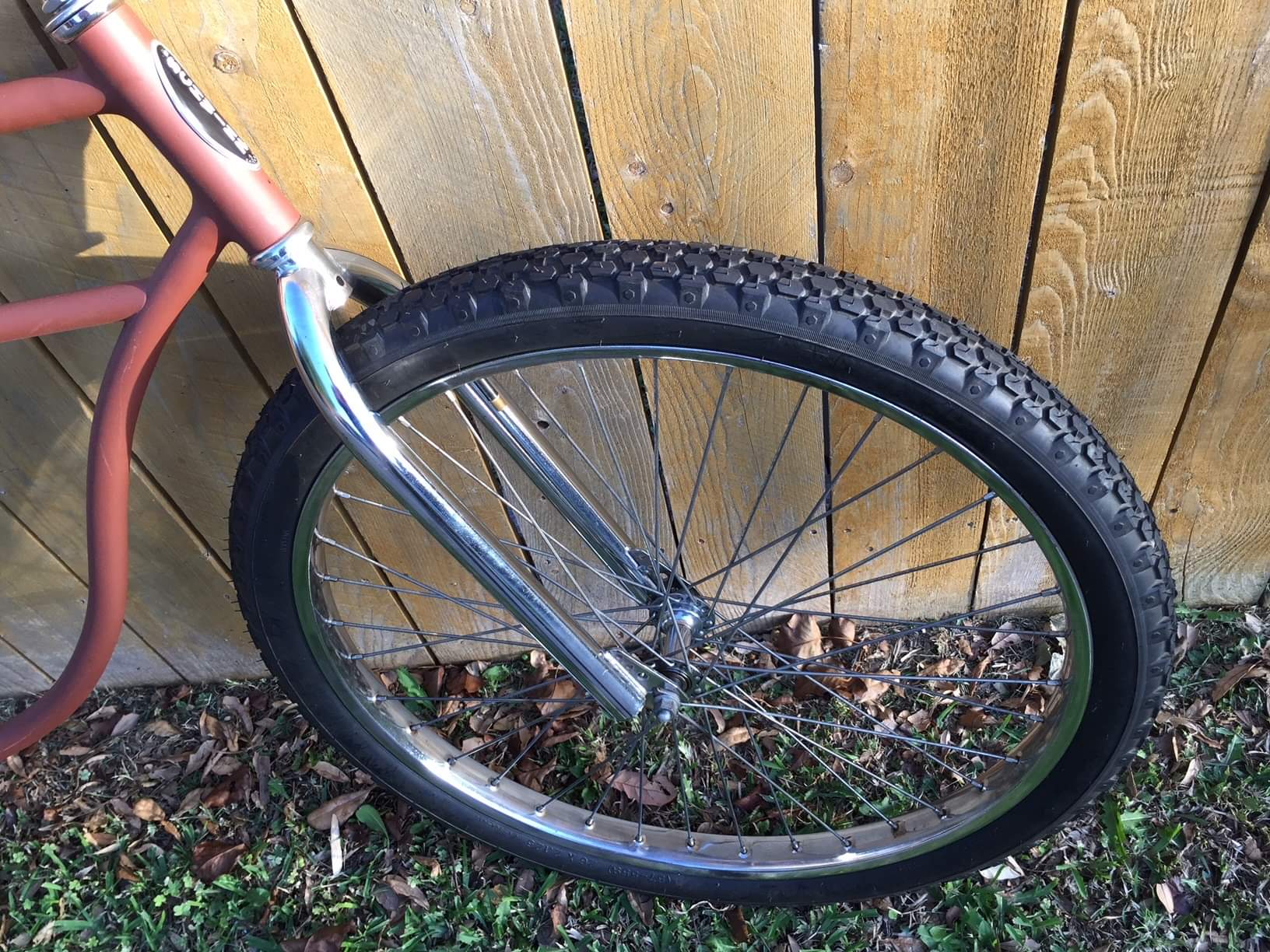 Last edited: