Finally riding a big boys bike
Original paint Survivor Stingray in Flamboyant Red.
H3 (Aug. 23, 1963).
Fork - 8-3.
Crank - SA 3 63.
I purchased this Red '63 in 2002 from the Original Owner out of State College, PA.
This is the photo used in the eBay auction with all the added options.
Obviously this owner took very good care of his Stingray and didn't leave it outside in the harsh elements.
It has plenty of "History Use" as not all bikes are thrashed and neglected.
Mr. Chalmers who owned this bike from new told me a few stories after I received it.
He had a book rack, horn and seat cover installed, plus aftermarket fenders because he rode this bike to school.
I asked him about the rear Goodyear Diamond tread as it has a '64 date code. He said the Original rear tire was replaced a couple years after they bought it because of thin spots in the tread from hard braking and skids.
The Original dated front Westwind is worn and cracked, but looks good for a 59 year old tire.
Paint, screens, decals and seat are Original to the bike, along with all the chrome (rims, strut, crank, handle bar, etc.)
Seat has several hairline cracks but still looks great and has that vintage patina.
Kick stand is the cadmium plate which came on the majority of 1963 Stingrays.
Born with spin block pedals.
I removed the items Mr. Chalmers installed, but kept them.
If you take good care of a Quality item from new, such as a vintage Schwinn Stingray, they will last forever.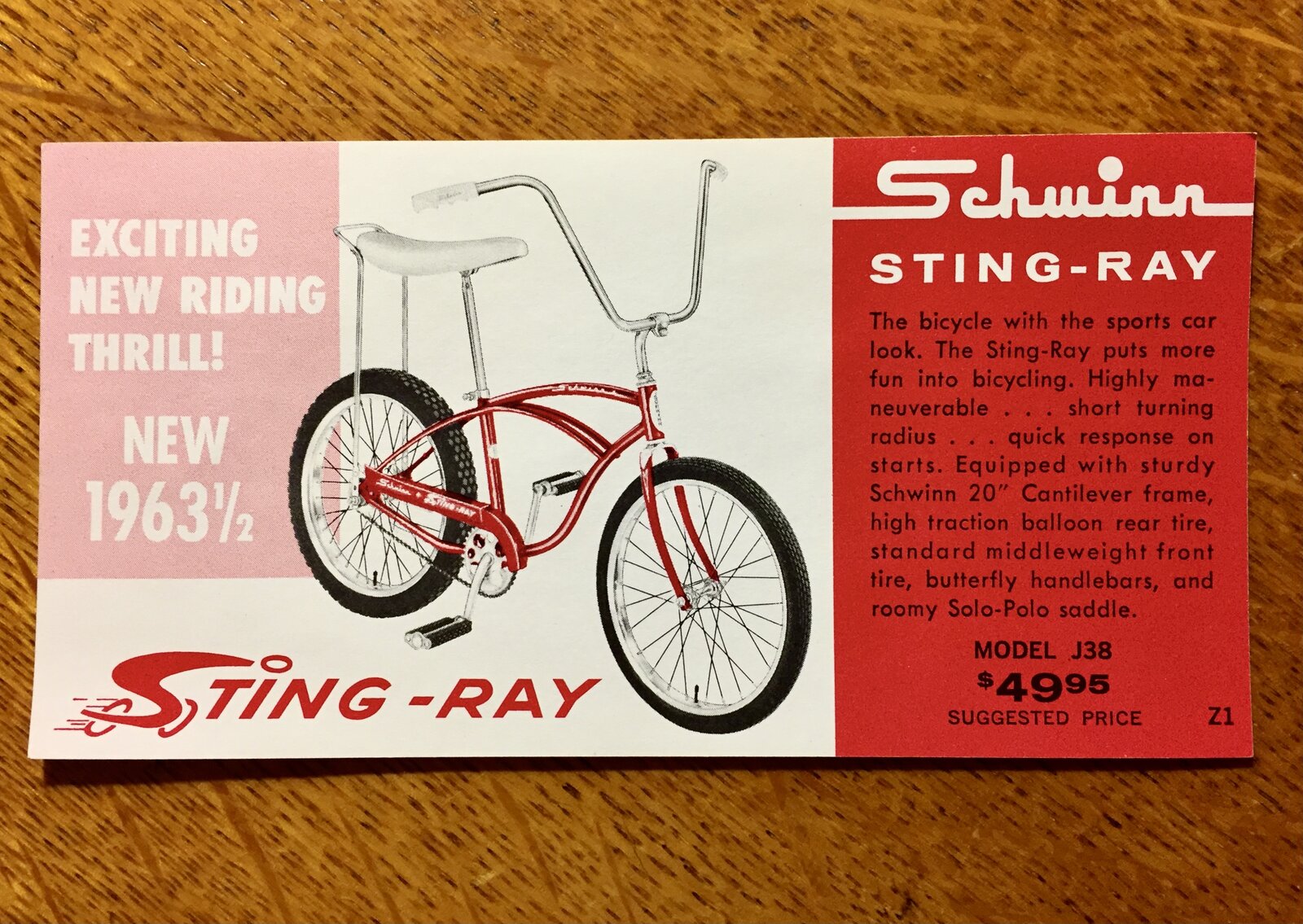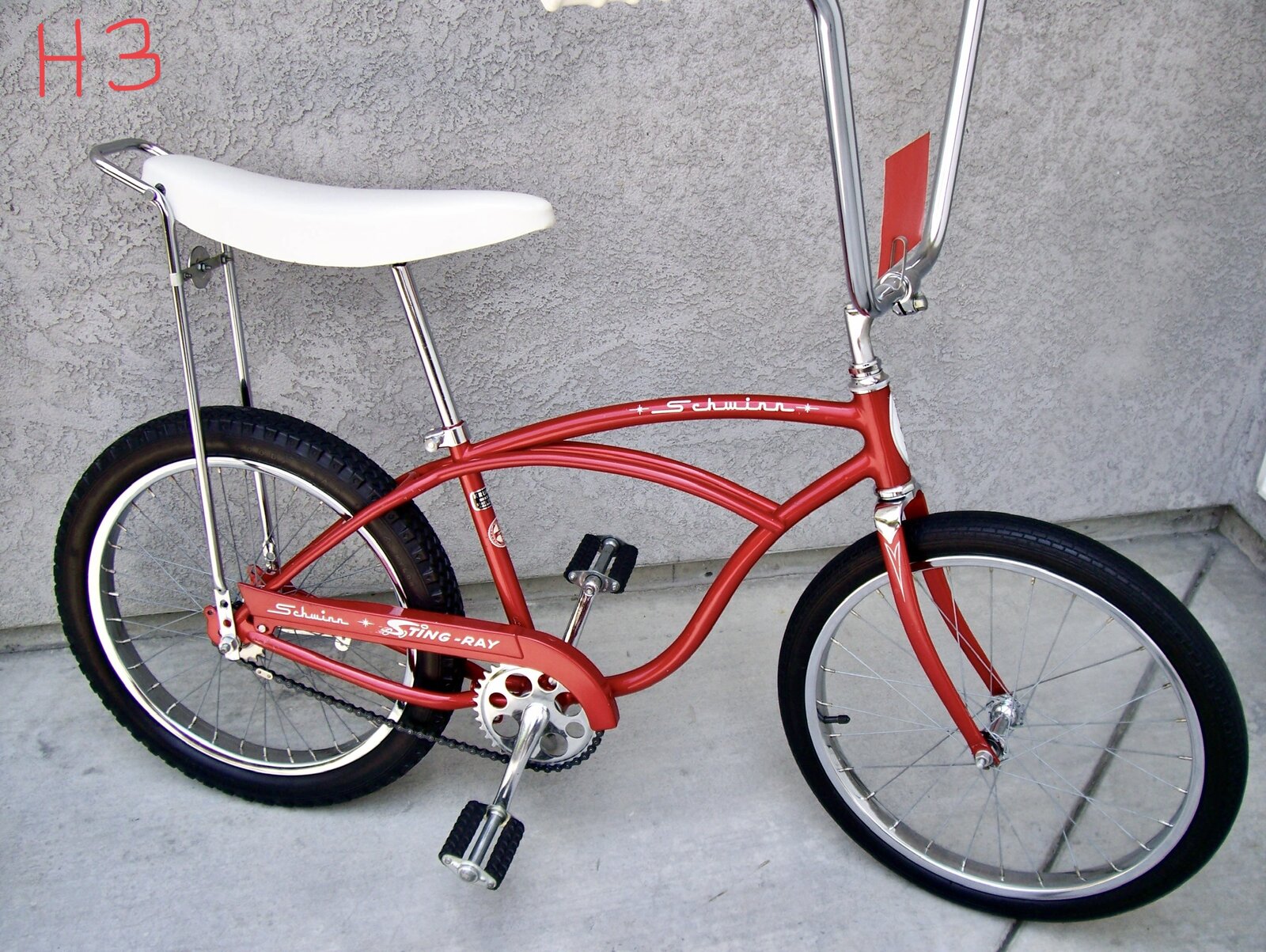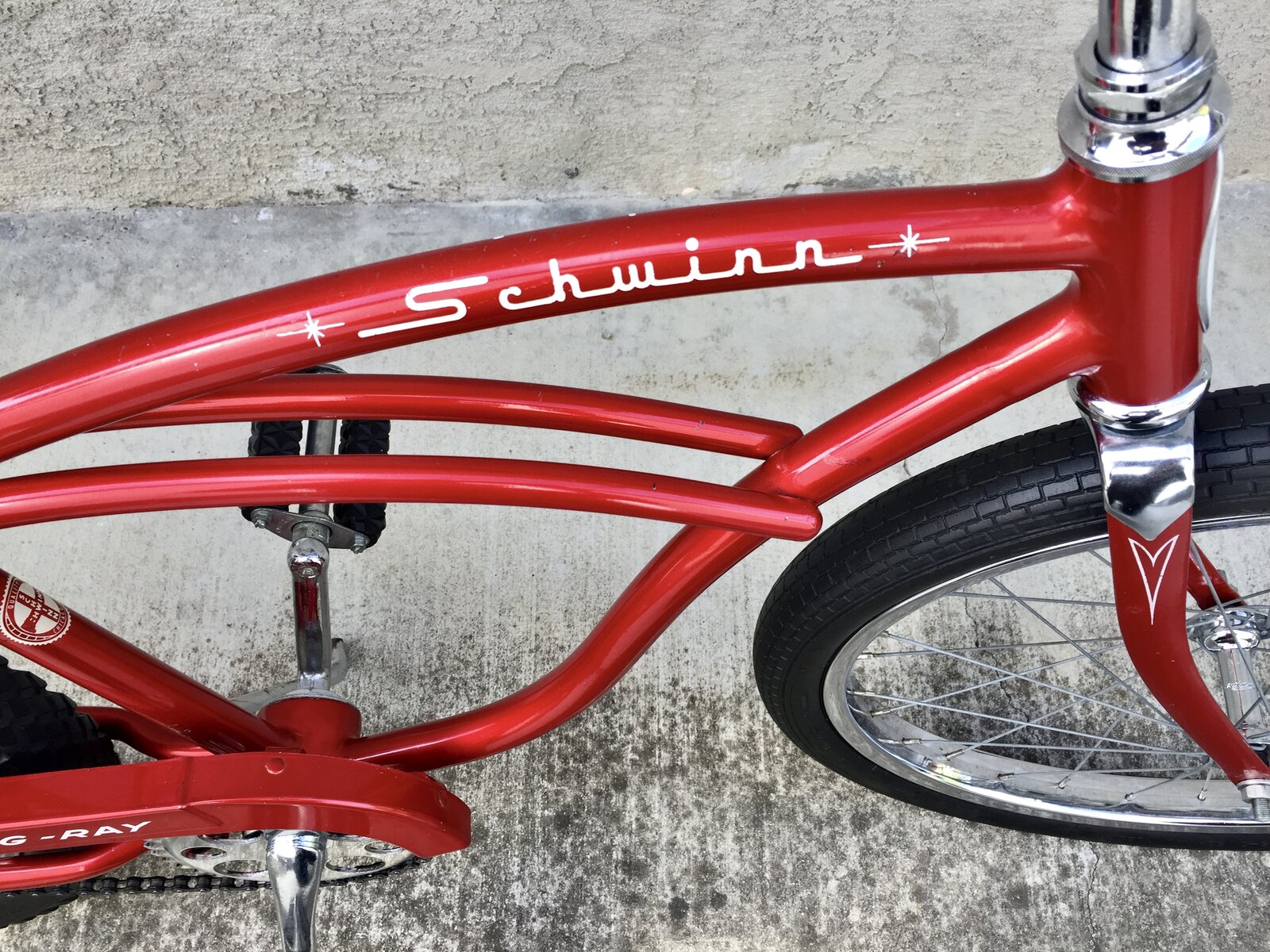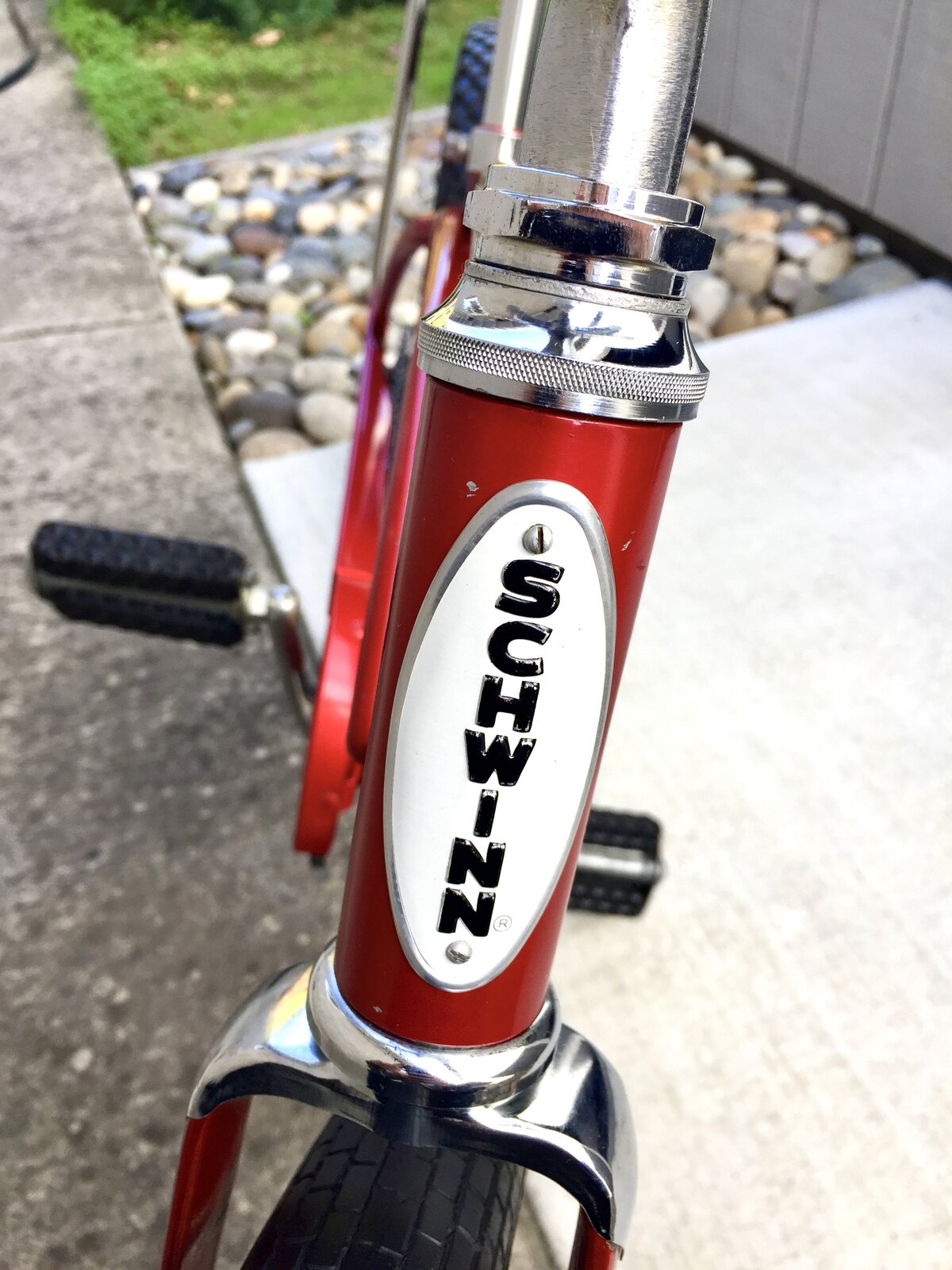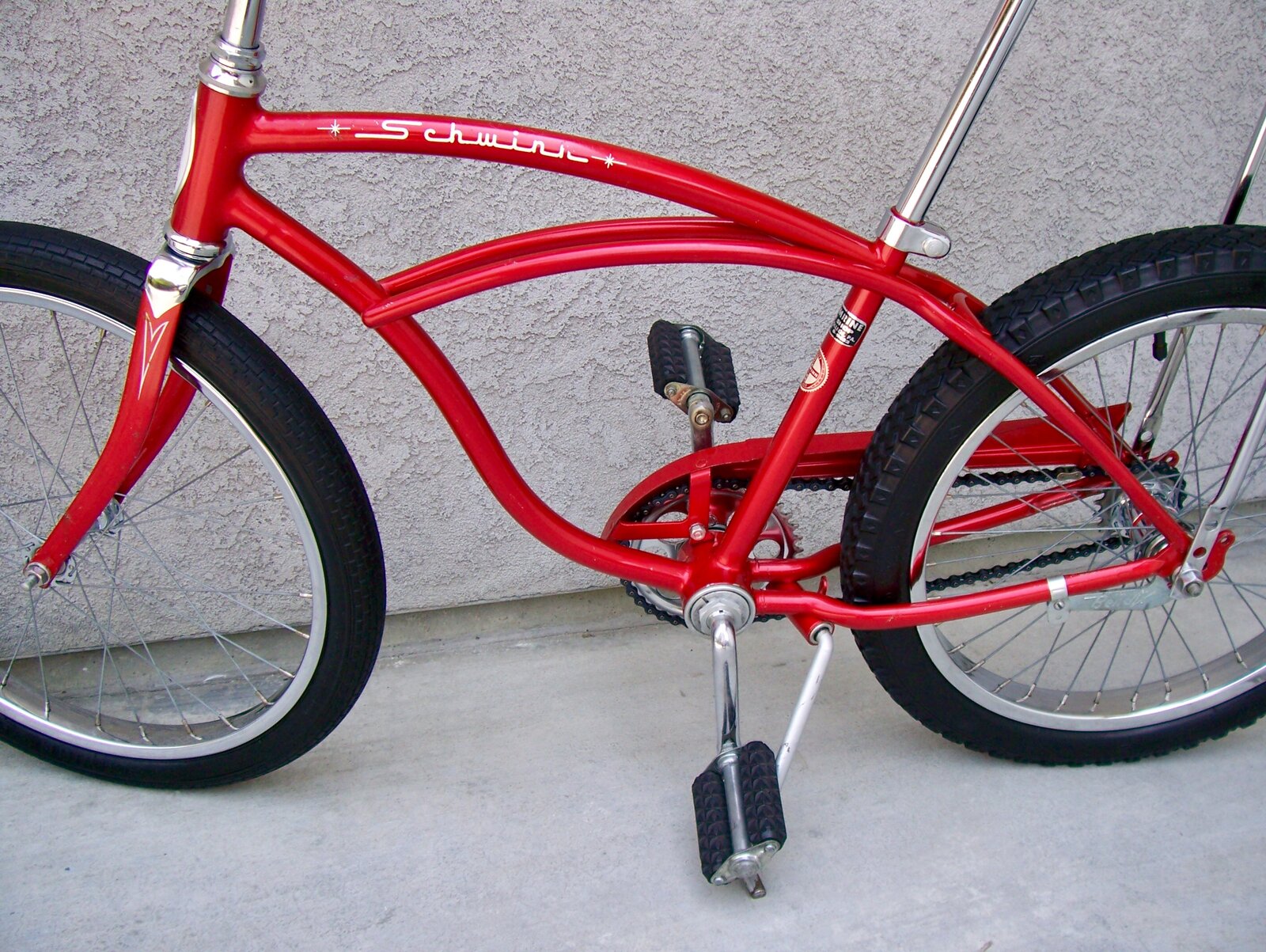 Last edited: