Hello all!
New member here and excited to become a part of the CABE community. A brief background... I'm in my early forties and live in Atlanta where I am a renovator and homebuilder specializing in Tudor homes from the 1920's. A labor of love for sure! I have been collecting and restoring Mid Century Modern furniture as well as Vintage Fender and Martin guitars for some time. I love the thrill of the hunt and seeing these objects being brought back to live another day. I've rescued some amazing pieces from the trash heap for sure. Which brings me to CABE....
About five years ago my dad (being obsessed with auctions) heard they were auctioning all the "Flair" off the walls of an old T.G.I Fridays... you know the place with the loaded tater skins... yeah that one. Well anyway it turns out whoever picked for Friday's all those years ago had a pretty good eye! We
ended up with some great stuff from that auction and among the spoils was the bike that brings me here... Since that day the bike has been a wall hanger in our office and I knew one day I would get around to giving it some love. We knew it was a cool bike and after going down the rabbit hole here on CABE I'm amazed it came off the wall of a Friday's.
Well, the time has come to give it some love! It's missing a few parts which I'm hoping someone has laying around and I'm open to suggestions as how to proceed with this one. I know there are at least a few opinions here but I would like to get this one riding again. I know there are purists who will say leave it as is but I don't think it's particularly historically significant and I'm of the opinion that relics of the past can be a bridge to the future... Just look at the resurgence of cycling in our cities! With that in mind I feel this bike should live to roll again!
Thanks in advance for all of the great info! And I welcome any insight on this bike. Enjoy the pics...
Josh
1916 Iver Johnson Roadster Serial # 261198
On the surface I'm looking for a left crank arm and either a left pedal or set of pedals... looks like they pulled it off so it would sit against the wall at TGIFridays. I'm sure as I get into there will be other parts I need.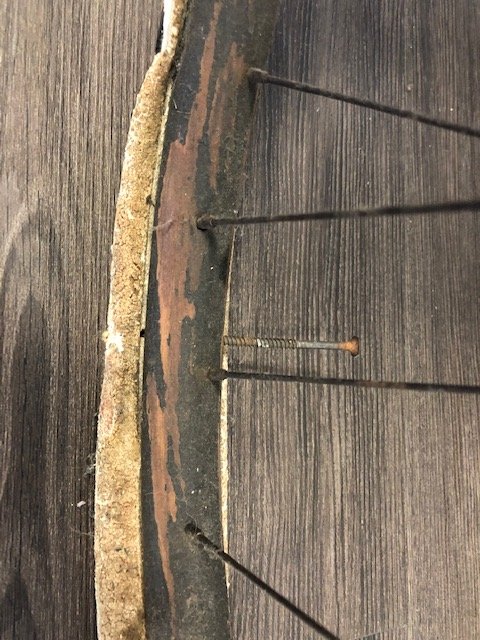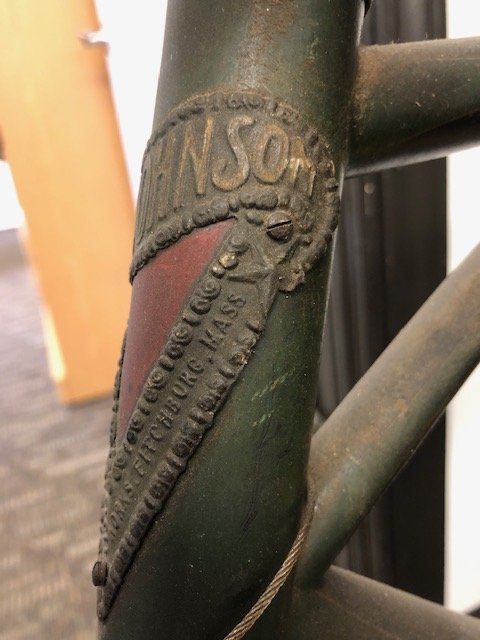 Last edited: