I'm the Wiz, and nobody beats me!
I have a set of old Fong branded brick tread tires that came on my 58 Corvette that I picked up in 2008. A short time later I started looking for these tires when I acquired a few other middleweights but they were no where to be found and my only option then for tires were the Kenda's and CST's. Now we have the Westwind repops with what looks like a recent price increase. I found these and I'm going to get a set to check out the quality. Made by Duro, an offshoot of Fong.
Has anyone here already checked these out?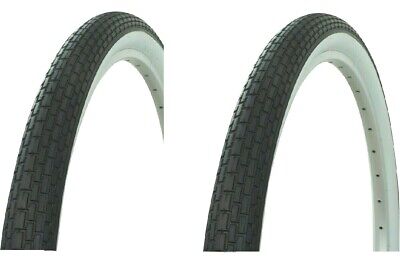 Only works with Schwinn S7 wheels and it is NOT 26" x 2.125 tire. Classic Schwinn brick tread. Fits on Typhoon, Jaguar, Cornette, Starlet, Tiger, Tornado, Panther and many other tandem bikes. P.S.I is 40.