Finally riding a big boys bike
Jan 27, 2017
116
65
Texas
Recently, I was trying to think of a bicycle I could get my oldest granddaughter so she could start going to shows and meets with me and become involved in the vintage bike hobby. So, about a week and a half ago , I stumbled on an old ad,(about 3 months or so), where a member had listed a link to a Girls 1949 Donald Duck bike. The link was for a selling site in Plano, Texas and I thought , well that's doable, a bit of a hike , but let's see. That weekend , I contacted the seller Arnold and he said it was still for sale. He's description was what I was looking for and so I made him an offer and he accepted. He also agreed to meet in Waco, Texas (2 hours for him , 3 1/2 hours for me) yesterday, so yesterday I was on the road at 6 am and by 10:20 am, I was headed back to Victoria with this precious cargo. Arnold was an excellent steward of this bike...it is ready to ride, the horn and lights work...it even came with a license plate!
The tires are new, my granddaughter can't wait to come and visit and ride it and we are both going to the Austin show on Sept 29 with it.
Obviously, I'm not restoring it, but if anyone has suggestions on keeping it stable and on hold for Mr Rust etc, I'd love to hear about it. I'm going to do my own searches here on CABE , but any suggestions or tips would be most appreciated. The serial number is 49-31066
It is a 24 inch model. If anyone has any literature, brochures etc for sale, I'm interested. I do have a copy of Scott's Shelby book and I also have another Shelby I'll be showing as soon as I get it unboxed and put together.
You never know about these old posts, glad I didn't give up on it!
If ANYTHING needs to be replaced to make it more correct, please let me know and thanks!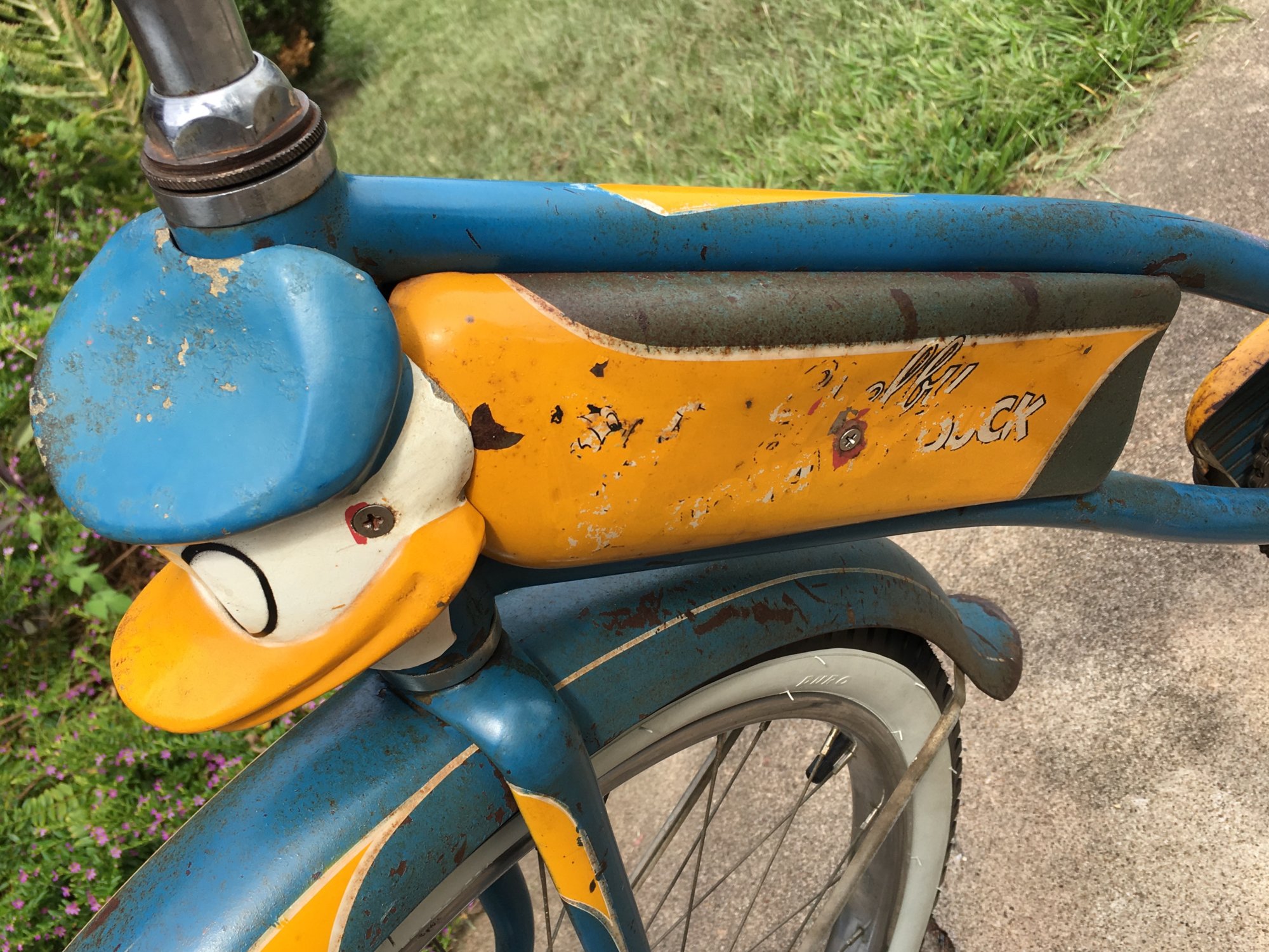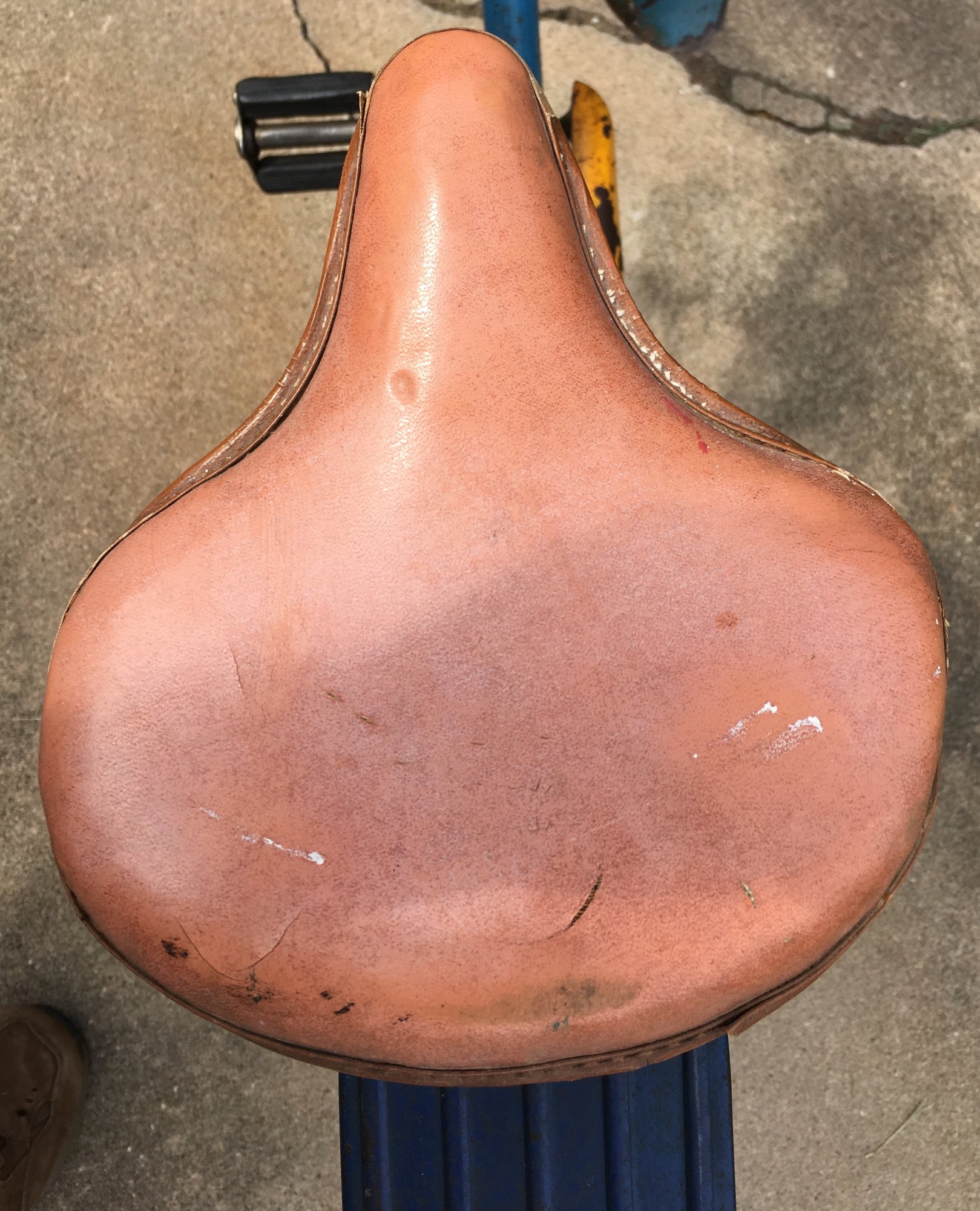 Last edited: