Wore out three sets of tires already!
Hello,
Post war Schwinn DX. The serial number is on the bottom bracket and is C49757.
The paint is nice and has a lot of gloss on both the frame and fenders.
Several areas of the paint on the frame has been worn through. (Photo's reflect these areas)
The fenders are very straight and clean on the underside.
The chain guard as shown is a repop.
I have the original chain guard but the paint is bad but yet it's very straight.
You can have the original guard or the chrome repop.
I just thought the chrome guard looked real nice on this bike. (See the photo)
The rear hub is a rebuilt New Departure and works properly.
The front hub was cleaned and greased.
The last photo shows a repop carrier which you can have with the bike.
Sell or trade
$575.00 plus shipping in the lower 48 only. Also I could drive 2 hours from my house to deliver.
Dave
If you have any interest or questions I can also be reached at 570-220-9523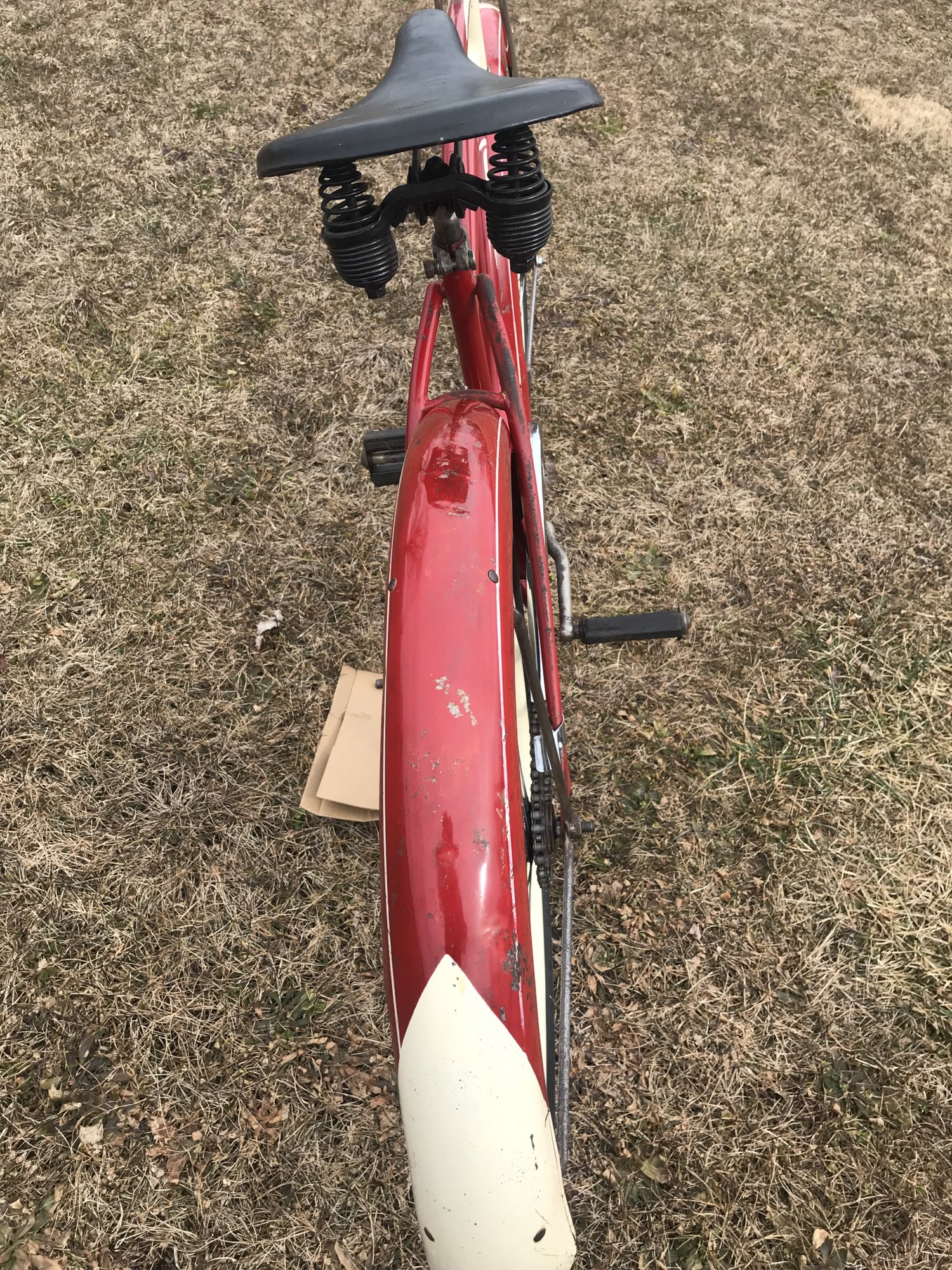 Last edited: