Riding a '38 Autocycle Deluxe
Excellent survivor Ball headlight with the chrome bezel and Delta Script. Internals
look good, battery area is clean, one very small ping ding on chrome bezel.
Very nice old light that still looks great.... about a 7 or 8 on a 10 scale
100.00 plus the postage



[email protected]


or PM here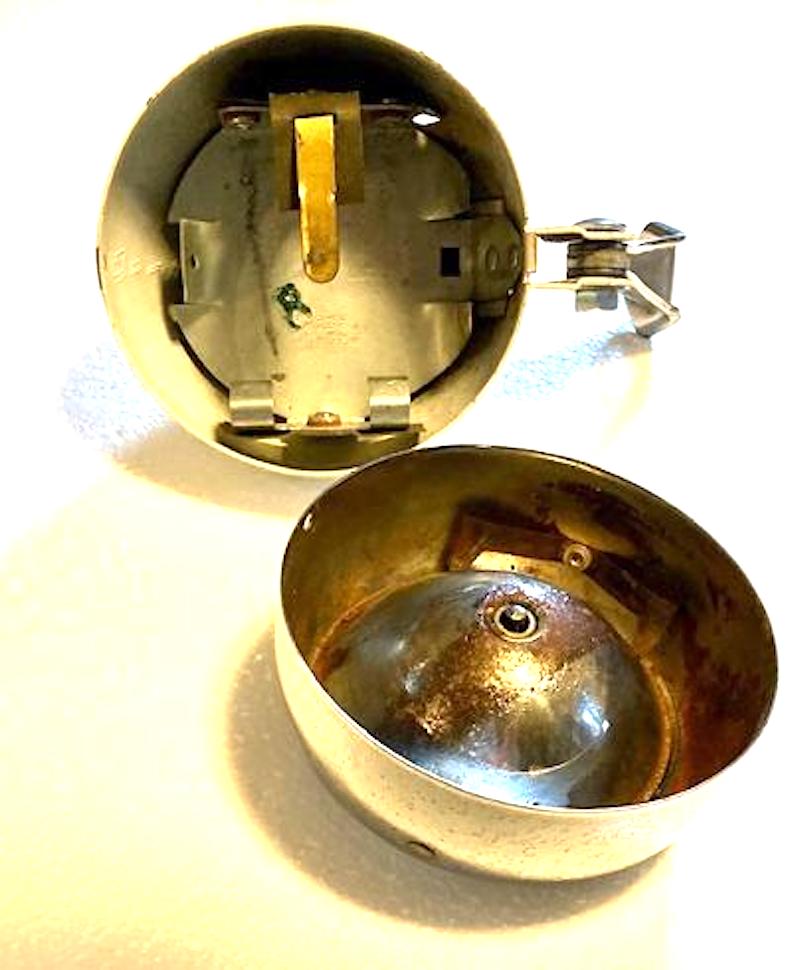 Late 1920s Elgin Script lensed Tea-cup head light with original wiring and complete
battery can with original brackets in place. This should work with better wiring...
contacts look clean, some patina showing in loss of black paint to the can, but this
is not pitted at all, easy restore or clean up.
500.00 shipped!
Last edited: