The badge is missing, but an outline of it exists. I would like to find the correct badge, maybe year and model, and any information about the bike that can be provided.
Handlebar diameter is 3/4".
Main frame tubes are 1".
Pictures are from the person I bought it from.
Thank you.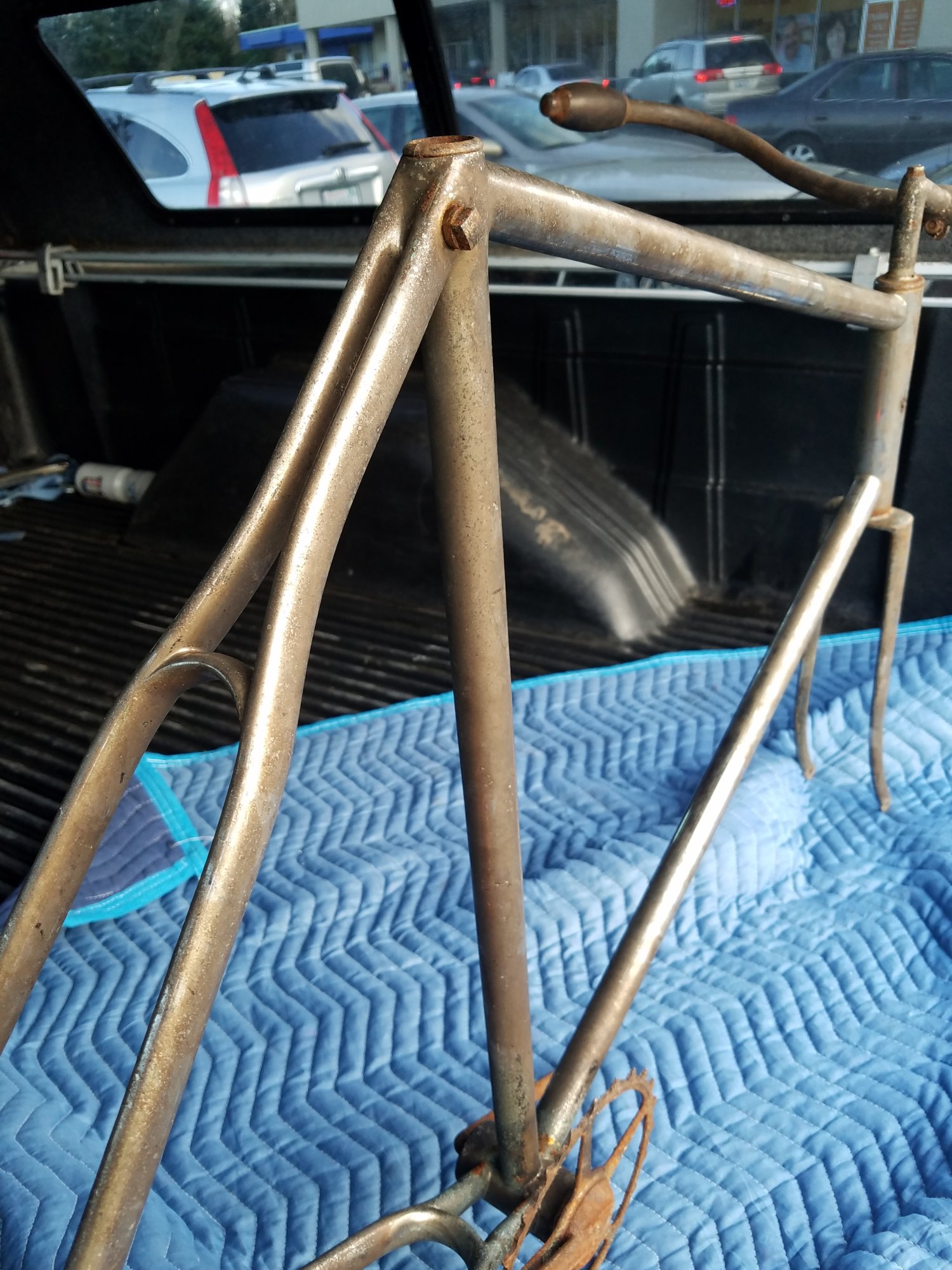 Last edited: